ABC/Danny Delgado
Will Trent
The midseason's standout crime drama, inspired by Karin Slaughter's best-sellers, ends its first season with Angie (Erika Christensen) in jeopardy and GBI agent Will (Ramón Rodríguez) reeling from the news that the serial killer they're seeking is linked to the 1980s murder of the mother he never knew. The climactic showdown is a bit over the top, but there's no denying the emotional impact of Will's sense of betrayal by his boss and protector, Amanda (Sonja Sohn). Happily, the series has been renewed for a second season.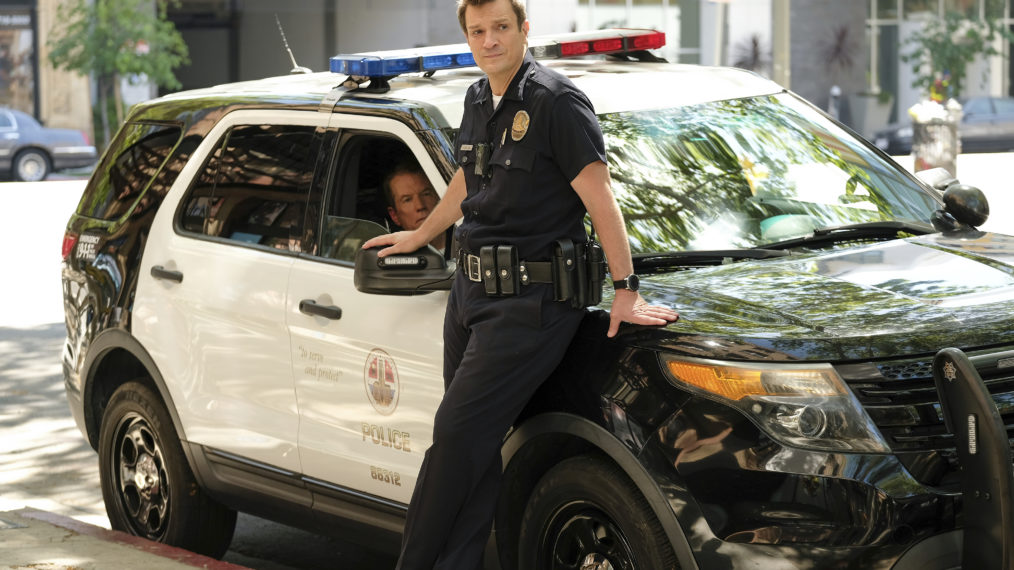 ABC/Erica Parise
The Rookie
Officer down! The long-running police drama wraps its fifth season—a sixth has been green-lighted—with the LAPD in crisis after the shooting of a cop puts training officer John Nolan (Nathan Fillion) and his colleagues on alert that someone—possibly a group of masked assailants—has declared open season on their department. Followed by the Season 1 finale of The Rookie: Feds (9/8c), still awaiting word of renewal, in which new recruit Simone's (Niecy Nash-Betts) 49th-birthday bash may need to be put on hold while the unit investigates the case of a fed who was drugged and buried alive in the Las Vegas desert.
Jordin Althaus/FOX
9-1-1: Lone Star
Rob Lowe is keeping it all in the family. Earlier this year, he appeared with son Owen in the terrific Netflix comedy Unstable, and now he welcomes his younger brother, actor/director Chad Lowe, to his ongoing gig where he plays Capt. Owen Strand of the 216. Chad guests as Owen's brother Robert, who's got news that could affect the entire Strand family. Elsewhere in Austin, police officer Carlos (Rafael Silva) works with dispatcher Grace (Sierra McClain) to uncover a black-market organ trafficking ring.
Jonathan Brady – WPA Pool/Getty Images
King Charles, The Boy Who Walked Alone
An intimate portrait of the British monarch includes commentary from former girlfriends and classmates—one of whom describes the once-bullied prince as "the boy who walked alone"—as well as biographers, royal experts and royal staff, including Charles and Diana's former head chef. Expect more insights and gossip about that doomed relationship and the fallout that led to the estrangement of his son, Prince Harry.
Steve Wilkie/FOX
Accused
The legal anthology flirts with soap opera in the convoluted story of Jessie (Love, Victor's Bebe Wood), a Brooklyn teenager who takes desperate measures to discover the identity of her single mom's (Breaking Bad's Betsy Brandt) anonymous sperm donor. "I just wish I knew something about the other half of me," she declares. After Jesse ropes her neighbor and best friend Will (Ozark's Skylar Gaertner) into her scheme, it's a good thing his dad (The Walking Dead's Josh Hamilton) is a lawyer. As you might expect, Jessie's quest for the truth leads to emotionally complicated consequences.
Gina Lollobrigida Tribute:
(8/7c, Turner Classic Movies): The glamorous Italian siren who took golden-age Hollywood by storm in the 1950s and 1960s died in January at 95, and TCM honors her memory with a marathon of six movies, starting with a double feature that showcases her comic side. The 1961 romantic comedy Come September (8/7c) pairs her with Rock Hudson, while the better-known Buona Sera, Mrs. Campbell (10/9c) echoes the plot of Mamma Mia! in the story of a single mother who has fooled three World War II veterans (Phil Silvers, Peter Lawford, Telly Savalas) into thinking they're each the father of the daughter she bore out of wedlock. What to do when they all converge on her village for a reunion?
Inside Tuesday TV:
This In Your Inbox Every Day
Subscribe to our Matt's Worth Watching newsletter: