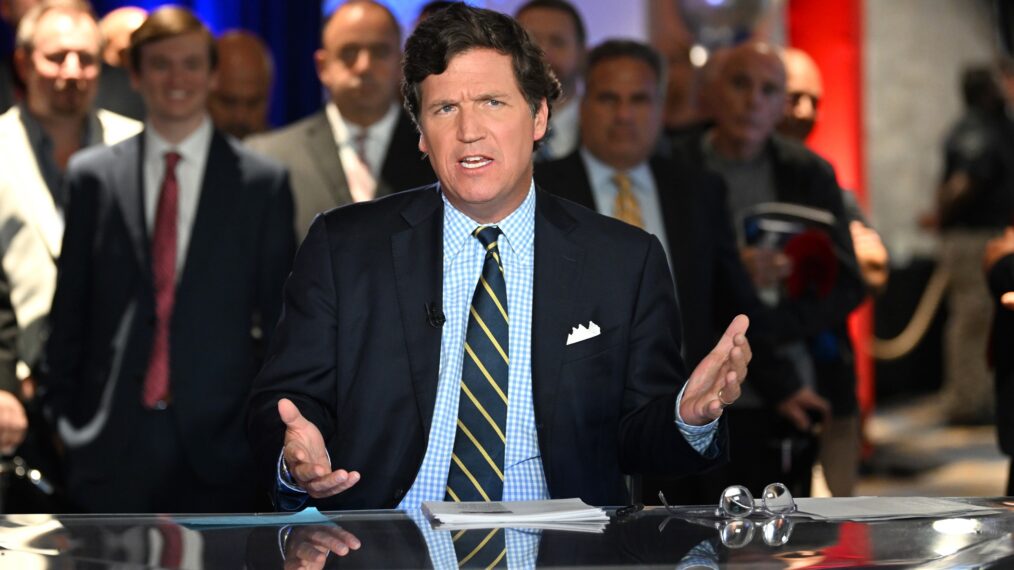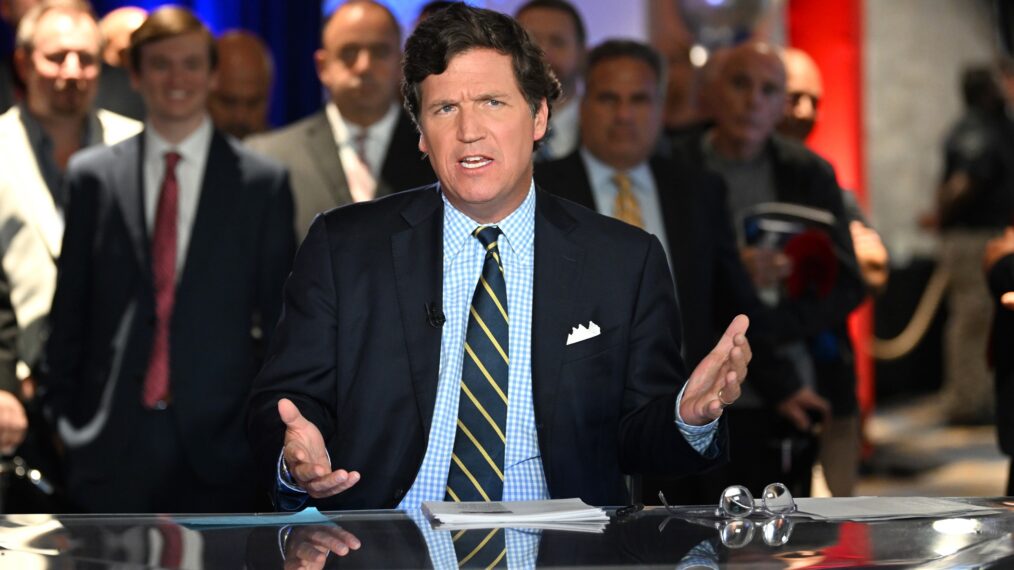 Tucker Carlson's time at Fox News has come to an end. Now fans of the network and media watchers are wondering who will take over the anchor's timeslot.
The Tucker Carlson Tonight host and the network reportedly agreed "to part ways," with his last show airing Friday, April 21. Now, the network is planning to run an interim block of programming in Carlson's place, featuring "rotating Fox News personalities."
In a statement released by the network, it was said, "Fox News Tonight will air live at 8 PM/ET starting this evening as an interim show helmed by rotating FOX News personalities until a new host is named." Meaning that beginning Monday, April 24, Carlson's spot will be taken over by this slate.
Only time will tell who will serve behind the desk, but it will likely be a bit of time before a permanent host for the hour is announced.
Tucker Carlson Tonight first debuted in 2016 and with Carlson's exit, it marks the end of a nearly seven-year run. Stay tuned to see if anyone from the network or a new recruit will take over the empty spot left behind by Carlson's absence at the network.
Before getting his own show, Carlson co-hosted Fox & Friends Weekend from 2012 through 2016 on the network. He previously served as an MSNBC host from 2005 to 2008 and also appeared on CNN earlier in his career. Founding The Daily Caller in 2010, Carlson sold his stake in the political news site back in 2020.