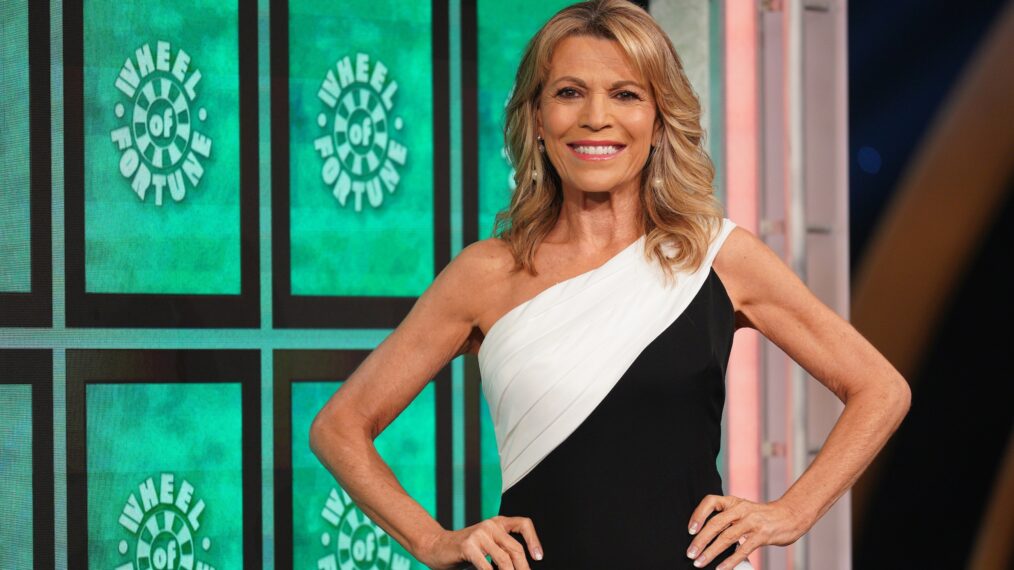 Wheel of Fortune's long-time letter-turner Vanna White last had a pay raise 18 years ago, and so she is looking for a very significant bump as negotiations continue for a new contract.
It was reported last week that White had agreed to a new deal for ABC's Celebrity Wheel of Fortune, but she is still negotiating a pay bump for the syndicated show as her current contract runs through 2024.
According to TMZ, White's lawyer Bryan Freedman told Sony Pictures his client is looking for 50% of what [Pat] Sajak makes.
However, a source has told People that the previous report was "inaccurate," including the claim that White accepted an offer of $100,000 per episode to continue the Celebrity edition of the show.
"50 percent of Pat's salary is so outrageous that no one in their right mind could say that it's fair," the source stated. "The negotiation is asking for much more than 50 percent of his salary. It's asking for the same pay — if not more."
The source added that for years, "Vanna was told, 'If you fight this, you will lose your job. You're lucky to have the job.' And when people tell you that for so long, you believe it,'" before adding that White is now ready to fight for her future. "She's a really, really sweet person. She deserves so much more."
White has co-hosted Wheel of Fortune for over four decades alongside Sajak, who recently announced he will be retiring after the show's 41st season. American Idol's Ryan Seacrest will be taking over Sajak's role starting in late 2024.
As TV Insider previously reported, Sajak's annual salary from the show is thought to be around $15 million a year.
The source told People that White made approximately $3 million a year for the past 18 years for her work on Wheel and has never had a pay increase in that time.
Sony Pictures have yet to comment on the matter.
Wheel of Fortune, Weeknights, Check your local listings