What's that they say about the best-laid plans?
The Lazarus Project Season 1 Episode 7 proved that you can't always get what you want regardless of how well you execute a plan.
It took George four episodes, theft and detonation of a nuclear device, and a reasonably high, if temporary, body count to bring Sarah back to life via a time reset. 
And, despite a good amount of evidence to the contrary, George is a pretty cunning guy. So this latest do-over of his life should have worked out, at least better than it did.
Early on, George was proactive, preventing past problems from repeating themselves.
That led him to jump out of bed and leave the newly resurrected but perplexed Sarah to confront Shiv.
When Shiv returned to the land of the living, his first instinct was to go after George, who shot and killed him on The Lazarus Project Season 1 Episode 4.
Who's to say if he did so out of a sense of duty or a need for retribution, although the latter seems more likely?
But George saw him coming, and before long, they were squared off, guns drawn, in the stairwell.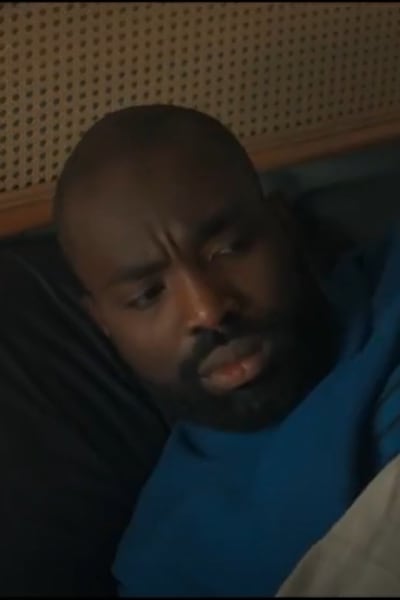 But George got the drop of Shiv yet again, figuratively this time. While fleeing the Romanian police, he called Archie on The Lazarus Project Season 1 Episode 5, planting the seed that Shiv was Rebrov's mole inside Lazarus.
Once George spelled out to Shiv that Shiv was now in Lazarus's bulls-eye, Shiv went on the run. He must have sensed he was in trouble when he declined Archie's earlier call rather than pull her into the pursuit of George.
Was George correct when he said Shiv was in love with Janet, Rebrov's wife, or was he messing with Shiv's head?
It's more likely that Shiv was sending payments out of guilt. His screwed-up assignment on The Lazarus Project Season 1 Episode 3 sent Rebrov and Janet down their child-related spiral, and he blames himself for that.
Remembering how Shiv had supported her during her early time with Lazarus, Archie still didn't buy Shiv as the mole. But Wes seemed convinced after Ryan the IT Guy dove into Shiv's financials and found the transfers to Janet.
One thing was confusing: Why didn't Ryan remember working with Shiv to track down George? Perhaps only the agents get the drug that lets them recall past lives while the support staff doesn't.
After his Shiv problem was dispatched, George settled back into couples bliss with Sarah for a while anyway.
He even mended fences with Sarah's arrogant coworker Karl, undoing his earlier lousy investment advice. After all, he'd worked too hard to regain Sarah to have her shoved in front of a garbage truck again.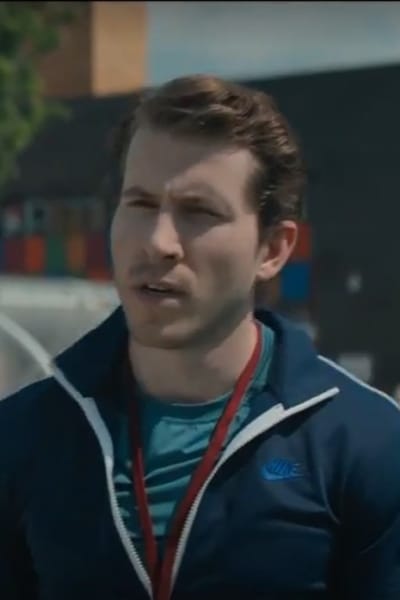 But George failed to recognize relationships need to evolve or wither and die.
Even more importantly, he forgot the most essential rule: Things change. He should have recognized that from the many variations of how he and Sarah met, thanks to numerous time resets that stemmed from Ross and Archie's many botched missions.
 George also appeared to have forgotten how lucky he was to have a significant other willing to carry him financially while he perfected his "app."
After Sarah's return, George was wrestling with those memory "waves" with which all agents have to deal, as he recalled many horrible things he had experienced since joining Lazarus.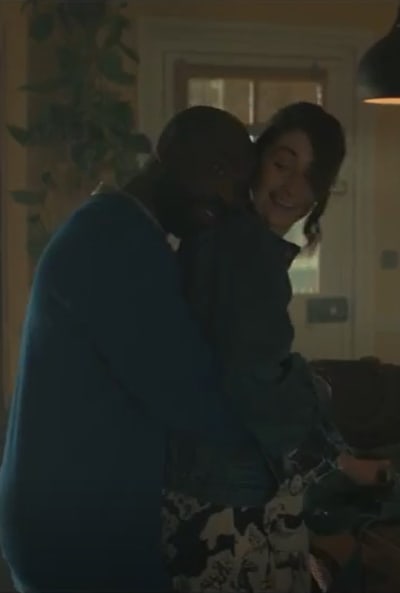 Sarah had to notice George wasn't the same man she had fallen in love with all those years ago. For instance, why does he even need an office to work on his "app" until all hours? Also, there's got to be some cuts and bruises for which he doesn't account.
Still, they soldiered on until that trip to Paris which Sara had desired. He made an impulsive marriage proposal, and she just as hastily accepted. 
Only, after sleeping on it, Sarah decided George wasn't the one with whom she wanted to spend the rest of her life, offering a weak "it's not you, it's me" justification.
So, every underhanded stunt George had pulled since Sarah's death on The Lazarus Project Season 1 Episode 2 was for naught.
And George still had the problem of the fugitive Shiv, who knew everything and was out there somewhere, which ended up being Hamburg, where he allowed himself to be sighted.
Even worse, dead mercenaries who had been executed showed up in that same German city, which led Wes to send Archie and George to investigate.
Archie has been a rock for George, accepting his story about Shiv and giving him a perspective from her years of experience with Lazarus. She essentially told him, "It's not you. It's time loops," as if that would be comforting.
The upshot of their investigation was Shiv attempted to rescue Janet, who may have been or still is a captive of the Chinese government. So you know Wes isn't going to let that go.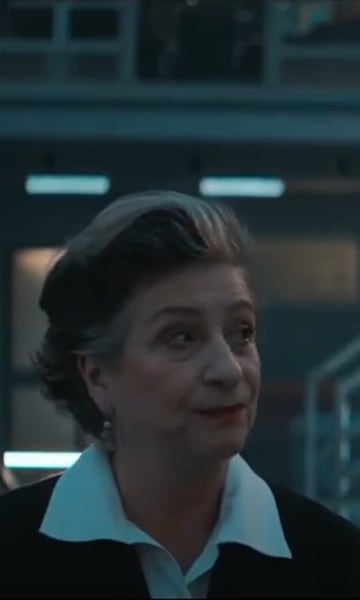 Then Shiv popped up in London at precisely the wrong time, breaking into George's apartment on Checkpoint Day, with George shooting him at the stroke of midnight.
George was absolutely incompetent in disposing of Shiv's body, letting his neighbor see him in a bloody shirt, dragging Shiv into a camera-equipped elevator, then failing to blow him up.
Little wonder that a cop showed up to arrest him. He deserved that.
Fortunately, he got saved by a timely reset. Unfortunately, he reverted to the moment when he shot Shiv,  again. Will he handle this mess any better the second time around?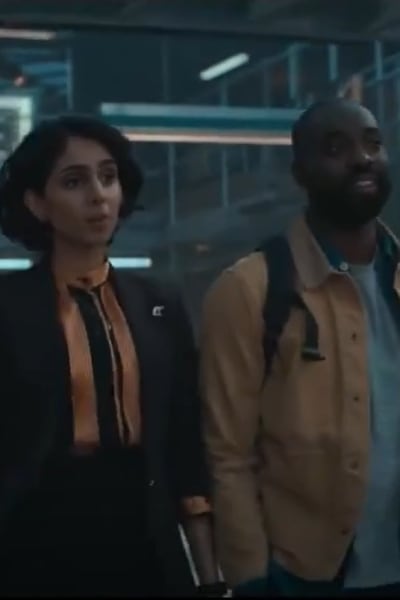 Were you surprised when George and Sarah broke up?
What, if anything, did he learn from his misadventure?
How can George avoid becoming the next fugitive from Lazarus?
Comment below.
Dale McGarrigle is a staff writer for TV Fanatic. Follow him on Twitter.