Son of a Critch makes its highly-anticipated stateside launch tonight (Monday, July 24) at 8 p.m. on The CW.
Andrew Barnsley, who worked on Schitt's Creek, serves as executive producer on the half-hour comedy and believes the show will resonate with viewers for various reasons.
"Son of a Critch is a new feel-good, coming of age, comedy series about a family (maybe just like yours) set in St. John's, Newfoundland, in the 1980s," Barnsley teased, adding:
"It's based on Mark Critch's memoir by the same title."
Andrew says Son of a Critch is designed for the whole family to enjoy.
"It's a multi-generational comedy that checks all the boxes."
"First kisses, first days of school, Canada, 80s hairstyles, and timeless music like Frank Sinatra (the old stuff, not the new stuff), you'll actually be surprised at how deeply you connect with this show."
Critch's book serves as the source material for the series, with Andrew describing Mark as a "Canadian treasure."
"The curtain is pulled back on many of the formative experiences of Mark's exceptional life as a young man growing up with his family and friends in St. John's, Newfoundland, during the 1980s," he adds.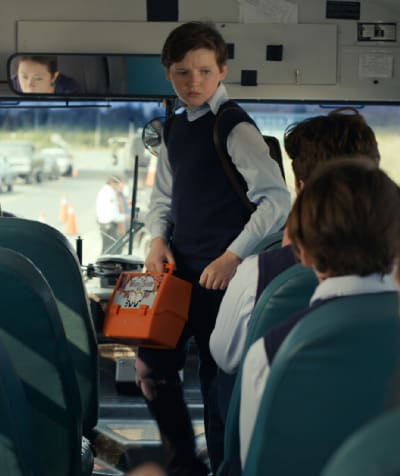 Andrew is excited about U.S. audiences getting their chance to watch the series because the show has connected with audiences across Canada.
"Although the series is very specific in nature, the show tackles universal themes that bring people together," he shared.
"We are so excited to introduce our American friends to the Critch family."
"We are confident the Critch family will be surprisingly relatable and will find a warm place in the hearts of America."
Barnsley also opened up about what audiences should know about Newfoundland.
"Newfoundland is one of the most special places on the planet," he enthused.
"The people are the salt of the earth, hard workers, caring and community oriented-people who happen to live on a remote island in the North Atlantic."
"Newfoundlanders have a proud culture rich with music, food, and breath-taking natural beauty," he shared. 
"I honestly believe that once American audiences see Son of a Critch, they will all want to visit this exceptional part of the world."
Son of a Critch features a phenomenal cast that includes Benjamin Evan Ainsworth, Critch, Claire Rankin, Colton Gobbo, Sophia Powers, and Malcolm McDowell.
"As a producer of this series, I can truthfully say that I have never experienced such an incredible cast on a television series," he said.
"I have no doubt that you will welcome this talented bunch into your homes, and you will be blown away by the performances of Benjamin Ainsworth, Malcolm McDowell, Mark Critch, Claire Rankin, and Sophia Powers. I would put this cast up against any other ensemble on television."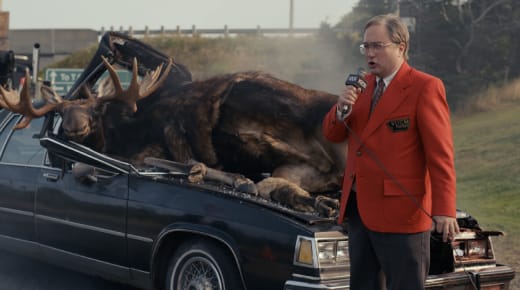 TV Fanatic got the chance to screen the series' first two seasons, and we can confidently say it's one of the best shows of the year.
If you're still on the fence, take a look at an exclusive clip below.
Then, hit the comments and let us know if you'll be checking out the show.
Paul Dailly is the Associate Editor for TV Fanatic. Follow him on Twitter.