Before Riverdale signs off one last time, the series is poised to throw more WTF moments than ever before.
The CW has dropped plot details for Riverdale Season 7 Episode 20 — the teen drama's finale.
You'll think your Pop's Chock'lit milkshake has been laced with jingle-jangle after reading because the final chapter sounds wild.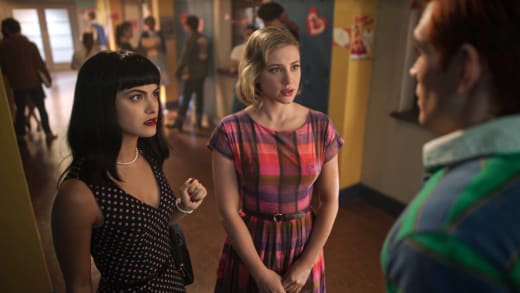 "Back in present day and longing for her former life in Riverdale, 86-year-old Betty (Lili Reinhart) turns to a special friend to help her relive her last day of senior year with her friends as they were, their memories restored," is the short, sweet, and mind-numbing description.
Does it get any more series finale-like than this, Riverdale Fanatics?
If you watch Riverdale online, you know the series took us all the way back to the 1950s after a deadly comet headed straight for the sleepy-but-deadly titular town at the close of Riverdale Season 6.
It has made for a dramatic shift in the storytelling department as our favorite characters have wrestled with what it's like to be a teenager in that time period.
But it's also made some fans yearn for the show to return to the present.
Sadly, it sounds like the only present-day version of the series we'll be getting is aged-up versions of the characters in the 1950s timeline.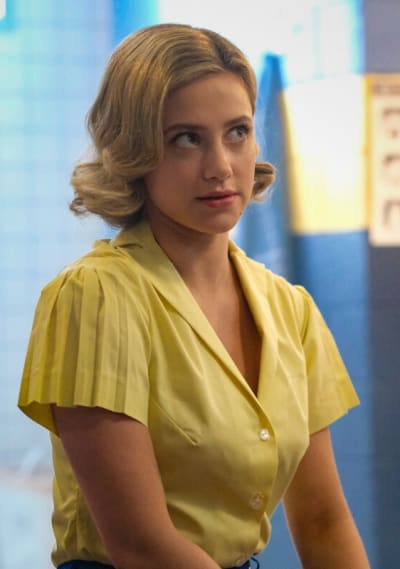 Obviously, that could change because it's not like The CW to unveil bombshells this far in advance.
The likely scenario is that this logline has been crafted to drum up some excitement heading into the series finale.
Let's face it; the show stopped challenging viewers' expectations years ago.
At this stage, I'm tuning in for my favorite 'ships and nothing more. Sorry, not sorry.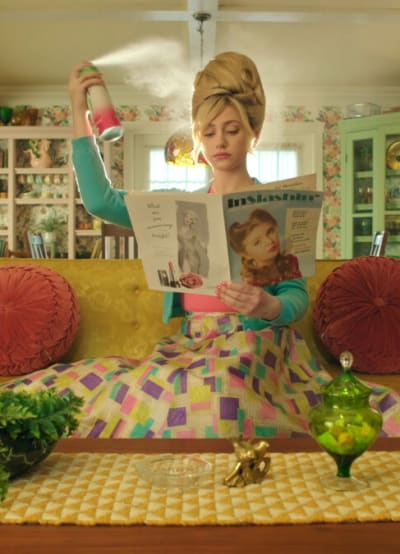 With the last-ever episode set to air on August 23, we have four fresh installments remaining.
Riverdale Season 7 Episode 17 airs tonight (Wednesday, August 2, at 9 p.m.) and features the return of Ashleigh Murray as Josie McCoy.
Your thoughts on the show taking us to 2023 with an 86-year-old Betty?
Hit the comments with your theories.
Paul Dailly is the Associate Editor for TV Fanatic. Follow him on Twitter.