During the 2022-2023 television season, we saw many new and wonderful series begin.
There are dramas, comedies, and thrillers added into the mix of already-running shows. Many of the new offerings have big-name actors (Harrison Ford? Hello! He's in two new shows!), and all have layered and entertaining characters.
Whether you're looking for a period piece, a legal drama, or a satirical comedy, there is a little something for everyone, and our TV Fanatics have compiled a list of the best new series of the 2022-2023 season.
Check out our list below, and let us know if yours was on the list!
1. Queen Charlotte (Netflix)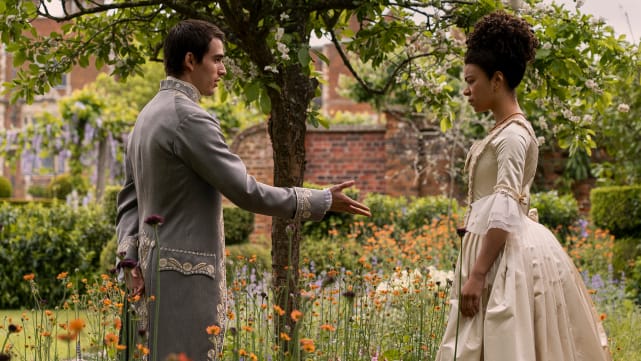 After watching Queen Charlotte, a Bridgerton prequel, it's hard to envision ever going back to just regular Bridgerton again.
The prequel standalone series featured a remarkable cast who filled in the background and gaps of who would otherwise be considered the secondary characters of Bridgerton, giving us an idea of how things became what they are.
With a tight, perfectly balanced six episodes, Queen Charlotte managed to show us what is effortlessly the greatest romance in the Bridgerton universe, the tragically beautiful love story of King George and Queen Charlotte.
Its secondary and tertiary characters, cinematography, costumes, and hair were all sublime. And the much deeper exploration of things like women's desires at all ages, racial and economic equality, legacy, and more were handled better than any of the universe's predecessors.
2. 1923 (Paramount+)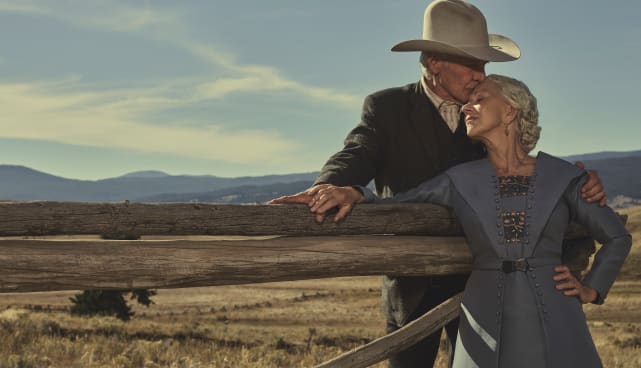 Yellowstone. The Dutton family. Harrison Ford. Helen Mirren. We only need these words to plant the seed.
Taylor Sheridan and an incredible cast did the rest through mesmerizing storytelling.
Spencer Dutton and his young wife Alex are the hottest and most romantic couple on TV, turning your cheeks pink one minute and wiping tears from them the next.
Every chapter of the Dutton family saga is worth watching, but 1923 has so much love to give, too, which makes it unique.
3. Rabbit Hole (Paramount+)
It sometimes feels like the world is falling apart, and shows like Rabbit Hole let you ponder it without getting too serious in the process.
And who doesn't like the idea that it's someone like Kiefer Sutherland pulling the wool over your eyes?
The first (and only?) season was a complete story, too, which makes me comfortable recommending it to any and everyone.
4. Shrinking (Apple TV+)
Apple TV+ chalks another one up in the win column with this phenomenal cast dealing with a hard topic in a most innovative manner.
With Harrison Ford in a role unlike anything we've seen him play before, the top-notch snarky heartfulness of Jessica Williams, and Jason Segel giving grief a comedic but unnervingly accessible face, Shrinking deals with how one person's loss is never just one person's loss.
5. Platonic (Apple TV+)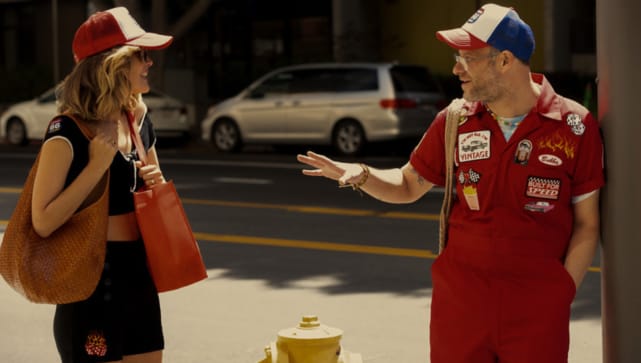 Honing in on the interesting chemistry between Rose Byrne's Sheila and Seth Rogen's Will, Platonic follows the recently reconnected best friends as they navigate their lives.
While Shiela works to keep her family afloat while regaining a sense of identity outside motherhood, Will is trying to make sense of himself after a rough divorce.
Both characters offer a three-dimensional look at what midlife can be while depicting a nuanced friendship that, while not always healthy, is tremendously realistic.
6. So Help Me Todd (CBS)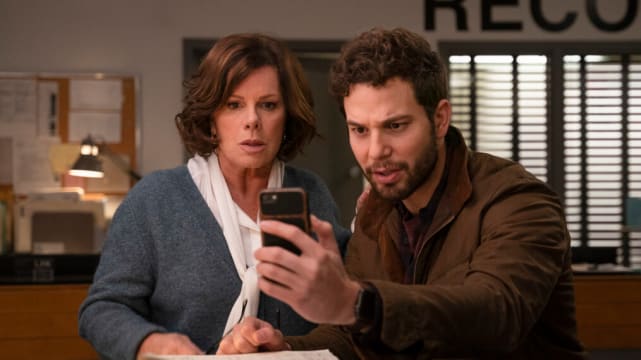 This legal drama ended up being a great addition to the CBS roster. While the series is a drama at heart, it's got a lot of comedy sprinkled throughout and a ton of heart.
Marcia Gay Harden and Skylar Astin were perfectly cast as a mother-and-son duo who find their relationship growing in ways they never expected when they start working together.
The cast, as a whole, is tremendous, and there's a lot of fun to be had each week as the team gets together to solve whatever case gets thrown at Margaret's way.
It's a fun series that has caught on with viewers and will deservedly be back for a season 2.
7. Will Trent (ABC)
Adapted from Karin Slaughter's best-selling series, Will Trent stayed unique by exploring stories about an agent who was dyslexic and grew up in the foster-care system.
Their best cases were ones that combined the child welfare system with Will and Angie's past.
This series captured our hearts because we cared about Will and Angie's trauma and enjoyed the teamwork that GBI formed with the Atlanta PD. Will and Faith and Angie and Ormewood had some entertaining partnerships.
8. Jury Duty (Freevee)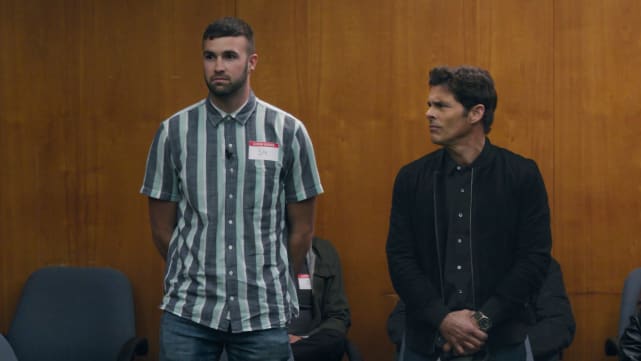 There are trashy reality series, and then there's Jury Duty. The concept of this series seems out there, as it's a docu-series about one, regular, normal man serving on a fake jury with a bunch of actors and the James Mardsen, and he's the only one who doesn't realize that everything, including the trial itself, is fake.
And it's the most wholesome, delightful series in years. Ronald became a hero and the Internet's boyfriend by simply being himself and putting up with the zany, kooky caricatures that were his fellow jurors, every bizarre incident thrown his way during the "trial," and his newfound friendship with celeb James Marsden, who played a more exaggerated version of himself.
Its gut-busting humor, endearing dynamics, and oddness makes it a series that we'll recommend for years to come, especially if you need a "pick-me-up."
9. Fire Country (CBS)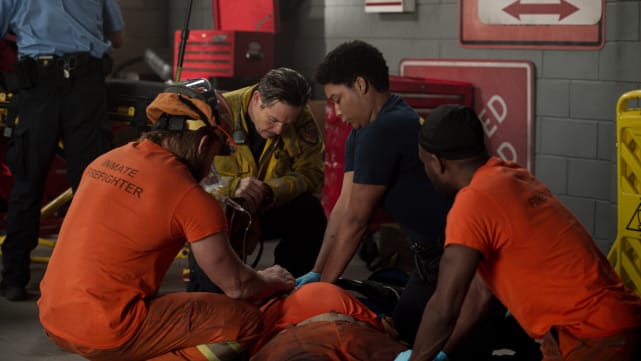 Since the better dramas The Company You Keep, East New York, The Winchesters, Monarch, True Lies, Walker: Independence, and Alaska Daily all went down in flames, that leaves the Max Theriot Jr. vehicle, based on Diane Farr's performance and potential alone.
Sure, the lead character Bode is his own worst enemy, and others are being developed glacially and erratically.
But it could be so much more than a fire procedural/soap opera if the right showrunner is put in place.
10. City on Fire (Apple TV+)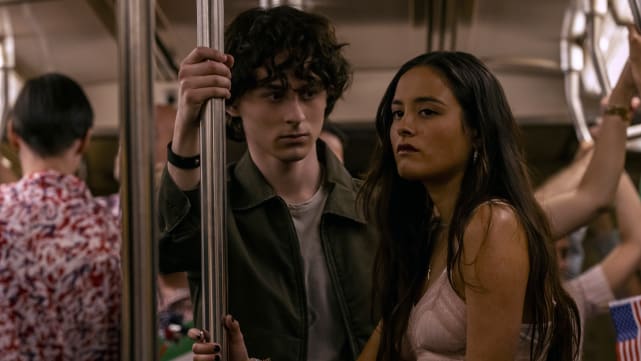 Thrillers are always in fashion, but they are not always hits. City on Fire is different because it grabs the viewers' attention from the get-go and keeps you engaged.
On City on Fire, a young woman is shot in Central Park without witnesses.
An investigation is launched, and she's revealed to be the connection between different groups of people in New York City.
11. The Night Agent (Netflix)
The show combines multiple genres but can primarily be billed as a political thriller.
The Netflix hit show features a great story with twists and turns typical of thrillers and high-octane action scenes, thanks to a great lead.
Where many shows in the same genre fall because of too many mysteries, The Night Agent understands less is more and delivers on everything. A second season is on the way.
12. Poker Face (Peacock)
Natasha Lyonne can do no wrong, and that was abundantly clear in the wonderfully bizarre murder mystery Columbo-style series that was must-see television from week to week.
Lyonne's Charlie, a foul-mouthed, hot mess of a waitress with near-superhuman deduction skills, is an utter blast to watch and follow as she goes on the run from town to town, solving murders along the way.
As if Lyonne wasn't a stand-out enough, the cast also bolstered many high-profile guest stars, from Adrien Brody to Nick Nolte, each week, a familiar face in an intriguing role to keep you glued to the screen.
It's fun, quirky, and an equal parts refreshing and vintage take on the genre.
13. The Diplomat (Netflix)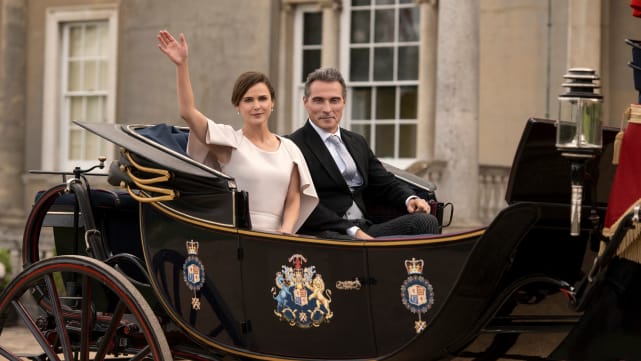 Keri Russell and Rufus Sewell play a troubled couple and fellow diplomats to perfection.
Russell commands the screen as Ambassador Kate Wyler, a no-nonsense woman with a surprisingly smart sense of style and a wicked understanding of the political landscape.
The series is off and running from the first episode and never lets up, offering plenty of laughs in the process. And that cliffhanger? We'll talk about that in another slideshow!
14. Wellmania (Netflix)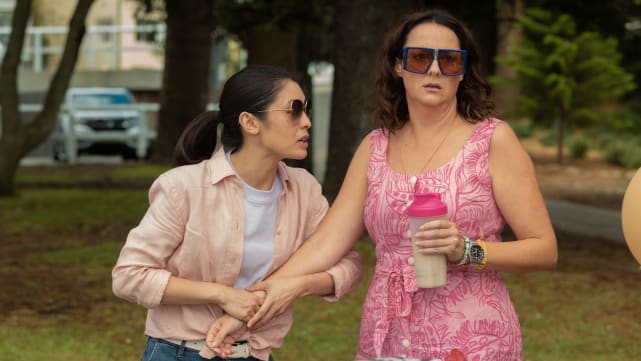 The show has been described as a Gen-Z version of Fleabag, which might be true. If you were obsessed with Fleabag and her antics, Wellmania might be in your wheelhouse.
The show follows Liv, an Australian woman based in the US who returns to Australia for her brother's wedding but can't return because of her unhealthy lifestyle.
She tries a combination of health hacks but has to confront the deeper issues. The show boasts great characters and its satirical approach to wellness obsession is refreshing.
15. Freeridge (Netflix)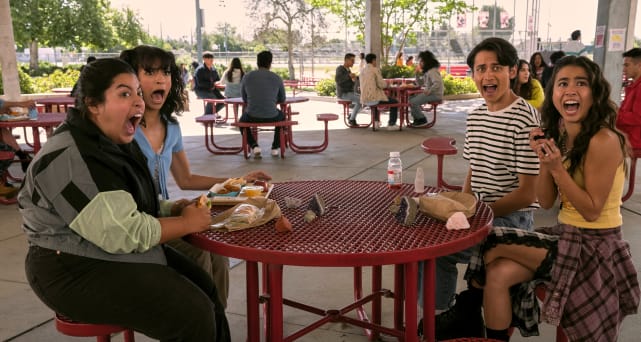 On My Block was in its league when it premiered in 2018, and when it ended, fans were disappointed.
Until its spinoff was announced, Freeridge was just as funny as its predecessor. It featured wild storylines and intriguing characters and carried the lore from On My Block.
Unfortunately, it fell victim to a lack of promotion and ended in Netflix's extensive cancellation catalog. Most people found out about it after it was canceled. It's worth the watch, even without a second season. <
16. Beef (Netflix)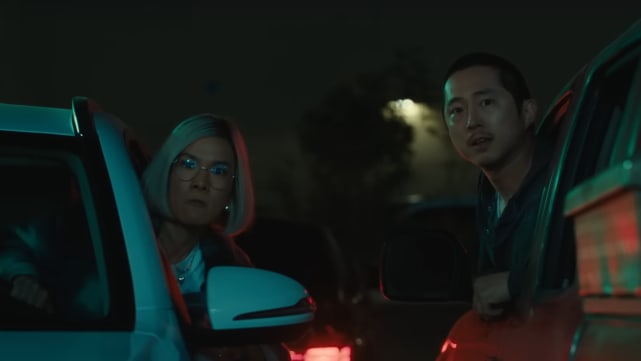 Controversies aside, there's a reason why Beef was praised to the high heavens and spent much time topping everyone's list.
Steven Yeun and Ali Wong are an incredible duo to lead a series that's hard to even put into words as its premise is so out there that it shouldn't work, yet it does.
A single case of road rage unfurls into this damn-near award-worthy exploration of things like generational trauma, identity crises, mental health, faith, family, and so much more, as two strangers turned mortal enemies connect on such a profound level you can't even put it into words.
It's a comedy, drama, thriller, and sometimes a bit of a horror, as this genre-bending series takes you on a journey you don't want to turn away from until you've binged the entire season.