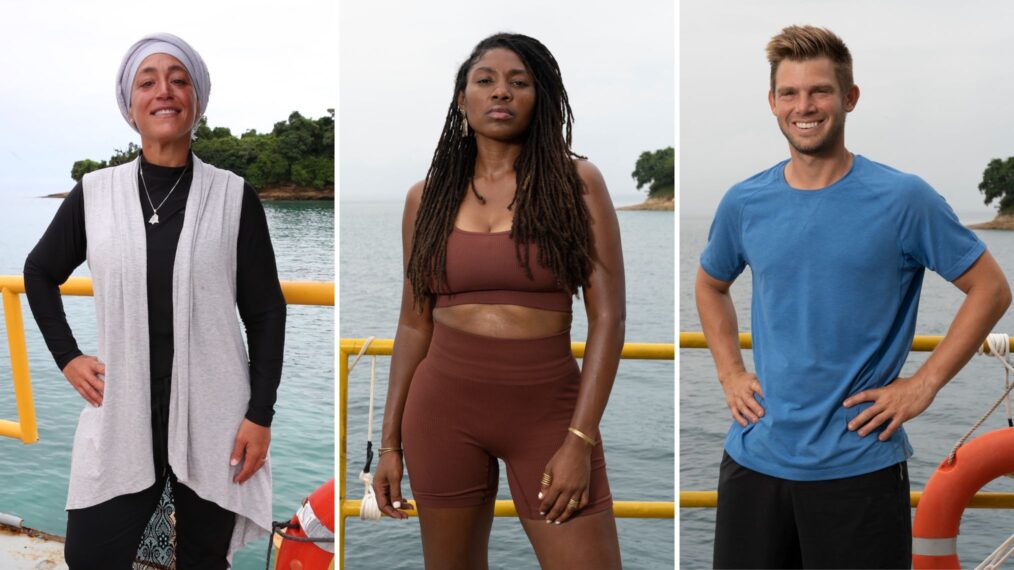 Those who enjoy watching shows like Survivor, The Amazing Race, and Naked and Afraid will probably want to check out Discovery's Survive the Raft, premiering on Sunday, July 30.
Based on a 1973 social experiment to see if humans can work together as a peaceful, unified group to achieve a common goal, the series is hosted by Nate Boyer and sees nine diverse contestants set sail on the Acali II for 21 days to test whether personal interest will sabotage the team's chance to win a fortune together. TV Insider is exclusively introducing the cast and sharing key facts about each contestant, below.
On Survive the Raft, each successful mission adds money to a communal cash pot that will be divided equally among those who make it to the end. Every week, participants will be tasked with completing physical and intellectual challenges designed to disrupt and divide the group. At the end of each episode, the crew must decide whether to continue as a group or swap one of their own for a new participant. Will the good for all outweigh the good for one?
Scroll down to meet the cast of the new competition series.
Survive the Raft, Series Premiere, Sunday, July 30, Discovery Channel