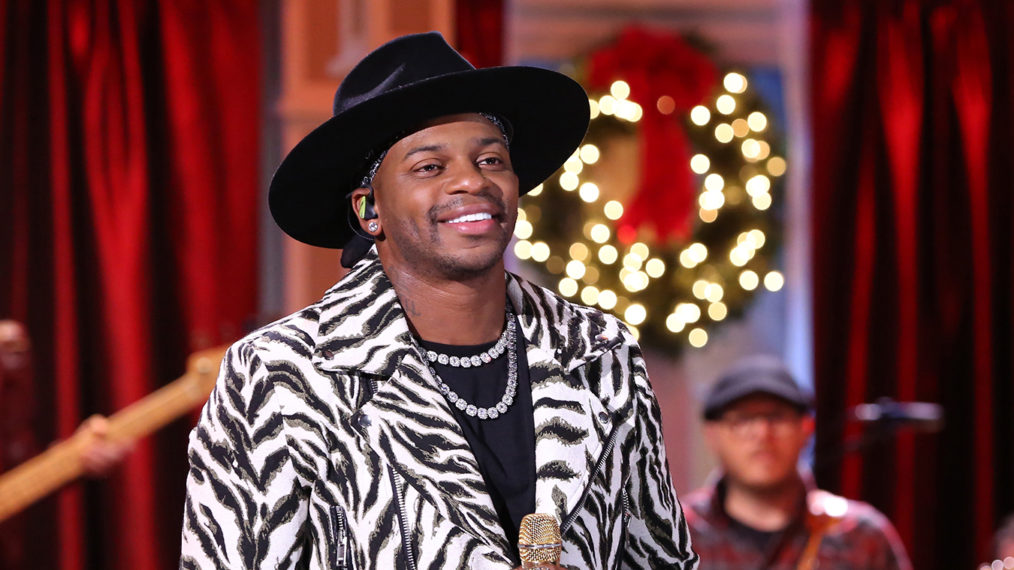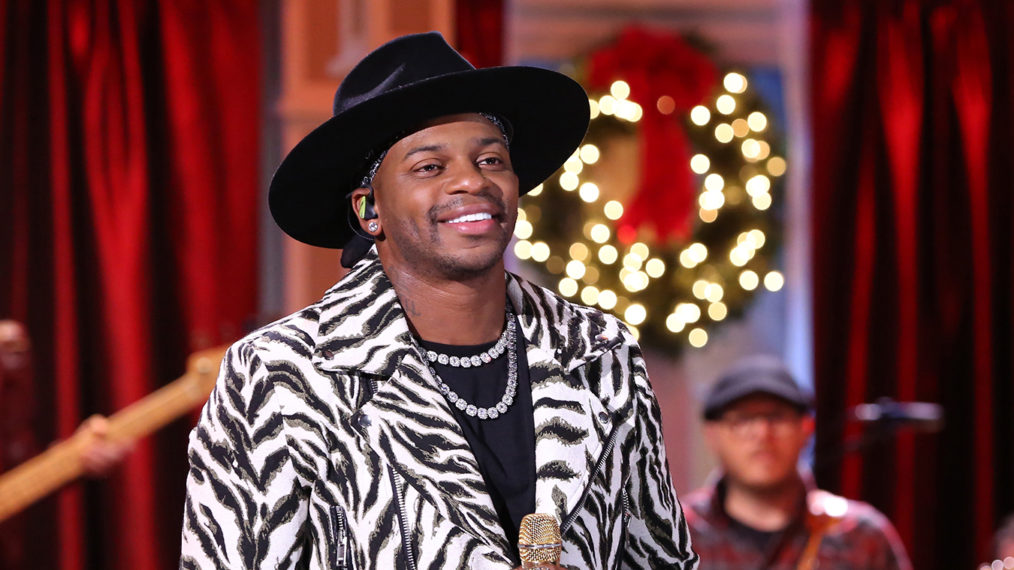 Country singer Jimmie Allen is being sued for sexual assault and sexual abuse by his former day-to-day manager. The woman filing the lawsuit is doing so anonymously, identifying herself as "Jane Doe."
Allen, 37, appeared on The Ellen DeGeneres Show in May 2021 to promote his children's book My Voice Is a Trumpet. During the appearance, he shared photos of his then-wife, Alexis Gale, and daughters. (Gale is currently pregnant with her and Allen's third child, but they announced they were separating on April 21, 2023.) As he told Ellen DeGeneres of the book's inspiration: "When you see things happening that shouldn't, stand up for it."
"It's so important to teach them at a young age," he continued. "That way, they grow up to be adults that still have that same confidence to speak up for themselves and speak up for other people."
Jane Doe told Variety that Allen sexually assaulted her within the 24 hours before this appearance by groping her breasts on a plane, pushing his erect penis against her in a public setting, and masturbating in front of her at a hotel in which they were both staying. She also says Allen raped her during her 18-month stint as his manager and that she was repeatedly subjected to sexual abuse and harassment during this time. She was in her early twenties, and this was her first artist management job after graduating from Vanderbilt University in 2019. She still works in the music industry today but was fired after reporting Allen's harassment to her former employer, Wide Open Music.
The woman says she was raped by the My Kind of Country star two months prior to the Ellen appearance during a work trip to Las Vegas in March 2021. Allen was in Vegas to film a celebrity guest appearance on American Idol, the lawsuit filed in a Tennessee federal court on Thursday, May 11, states. When they finished the Idol taping, the team went to a business dinner, but Jane Doe says she woke up naked in the hotel room bed the next morning with no memory of the night before. She reportedly woke up in severe pain, was bleeding vaginally, and saw Allen lying next to her. She said that Allen urged her to take the Plan B pill, and she realized she had lost her virginity against her will.
"I was disconnected from my body, feeling a sense of panic," Jane Doe told Variety. She recalled Allen saying, "'I've been thinking about this for so long'" to her, and also remembered that "he held [her] in place. At that point, any physical will was just out the door. I was pretty much paralyzed."
Allen, who has also appeared on The Voice and competed in Dancing With the Stars Season 30, admitted to the sexual relationship but claimed it was consensual.
"It is deeply troubling and hurtful that someone I counted as one of my closest friends, colleagues, and confidants would make allegations that have no truth to them whatsoever," Allen said in a statement. "I acknowledge that we had a sexual relationship — one that lasted for nearly two years. During that time, she never once accused me of any wrongdoing, and she spoke of our relationship and friendship as being something she wanted to continue indefinitely. Only after things ended between us, did she hire a lawyer to reach out and ask for money, which leads me to question her motives. The simple fact is, her accusations are not only false, but also extremely damaging. I've worked incredibly hard to build my career, and I intend to mount a vigorous defense to her claims and take all other legal action necessary to protect my reputation."
ABC/Christopher Willard
In response to Allen's statement, Jane Doe's attorneys said: "The only ask we made of Allen and his legal counsel was to meet to discuss Allen's behavior and resolution of our client's claims. At no time did our client make a monetary demand. The response was a hard no, and colored with threats that his team would take steps to publicly tarnish my client. My client had no choice but to be proactive in protecting herself by filing the complaint."
Jane Doe's responsibilities as Allen's day-to-day manager often required her to travel alone with him. Now, she is suing her former employer, Wide Open Music, and its founder, Ash Bowers, in addition to the singer. She says she was manipulated and groomed into this abusive dynamic. She reported cases of verbal harassment to her boss, which led to Wide Open Music dropping Allen as a client, but she also lost her job as a result. Wide Open Music said she was fired because, with Allen gone, her role was also eliminated. Wide Open Music no longer manages artists.
The woman claims in her lawsuit that the abuse from Allen was a "torrential cycle" and that the singer "made clear her job was dependent on her staying silent about his conduct," adding that Allen filmed select sexual encounters "to blackmail her to stay silent." She also noted that she showed clear signs of emotional distress during and after these sexual encounters, saying she would repeatedly say "no" to his advances and often tried to push him away. After she was allegedly coerced and raped by Allen, she said she bled vaginally, cried uncontrollably, and ran to the bathroom to vomit.
"I have to tell this story because there's no way I would let my daughter near a situation like this. My life has been turned inside out because of Jimmie Allen," she told Variety.
Allen is being sued for sexual battery, assault, false imprisonment, sex trafficking, and emotional distress. Wide Open Music and Bowers are being sued for gross negligence and participating in a venture engaged in sex trafficking and other charges. The lawsuit claims that previous day-to-day managers for Allen were subjected to similar treatment and that Wide Open Music knew of his conduct before Jane Doe was hired.