From Sylvie's amazing decision to Stella's dedication to finding Shep a permanent residence, Chicago Fire Season 11 Episode 21 was packed with heartwarming stories.
Sometimes first responder shows focus on delivering thrilling episodes full of twists and turns that they forget to connect with the audience on a human level.
While some shows have been guilty of this, Chicago Fire cannot be found on that list.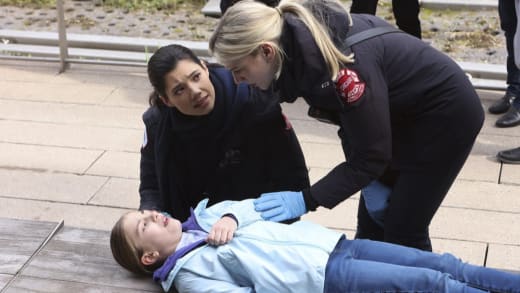 Adoption is one of the best gifts someone can give a child who has no one else or is unwanted by whoever was supposed to care for them.
It was a gift Sylvie was given many years ago, and finding another girl in the same spot she had been, it felt like the universe was calling her to take up the challenge.
I don't just want a baby. I want that little girl. I don't know if it's because our stories are the same… the way I felt when I held her, she fit perfectly in my arms.

Sylvie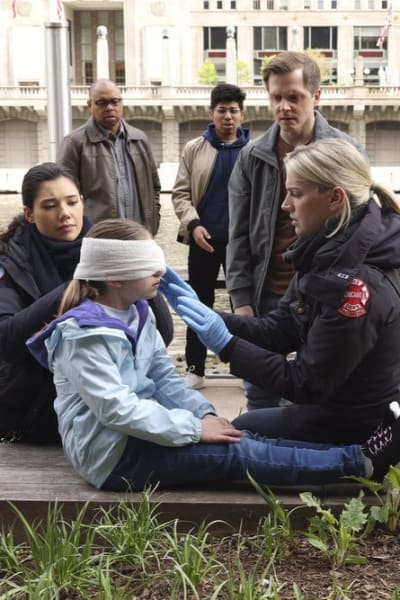 She has saved many children, but none whose story had stuck with her as much as Amber's baby did.
She saved the child's life when she was born, and it was only befitting that she did that for her entire life.
In many cases, adopting a child is met with challenges not only from a legal perspective but also on a personal level. Sometimes the child and the parent might be incompatible. There are cases where a certain person cannot hold a child without the child wailing.
That was not the case for Sylvie and this baby. She was the first person the baby felt after taking her first breath; some people would consider that an unbreakable bond.
Other times, the parent or potential parent might not feel a connection with the child. For Sylvie, the connection was instantaneous, and it could be seen by how she held the baby.
Sylvie's decision had consequences going beyond herself.
She had been avoiding Dylan for a while now until he decided to show up at the fire station. Now, Dylan is a sweet guy who deserves someone who can give him all the attention and love he deserves, but sadly that person is not Sylvie.
He didn't get the hint from ignored calls, but that dinner clarified some things. He was not her priority.
[to Sylvie] I figured I'd bring it by. I tried calling but you've been a little tough to get a hold of.

Dylan
She decided to adopt a whole newborn baby without thinking, "Oh, I'm supposed to be in a relationship with Dylan; how about I ask him how he feels about this?"
When he realized he was the last person she thought she should tell, it was like a knife had been driven right through his heart, and the only way to numb the pain was to drink himself silly.
And even then, Sylvie didn't realize he was hurting and focused on the baby. I thought she might have been obsessing over the baby to avoid confronting her feelings or lack thereof for Dylan, but that moment made it clear that she didn't even think about him.
It's always sad when a relationship ends, but this will be one that won't be sad at all when that happens.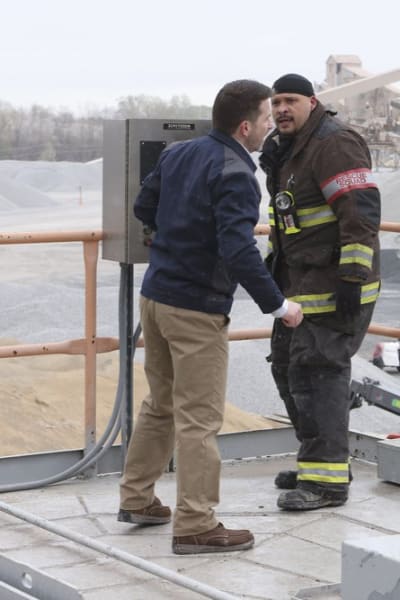 After jumping through seemingly insurmountable hurdles, one more was left before she adopts the baby. While all signs point to Amber agreeing to let her have custody of the baby, that will not stop Sylvie from being stressed out about it.
Sylvie will make a great mom. Even how she handled Charlotte was clear.
Here's to a forever home for the baby!
Talking about homes, Carver's fracas with Shep brought forward an issue that many people prefer sweeping under the rug — homelessness and mental health.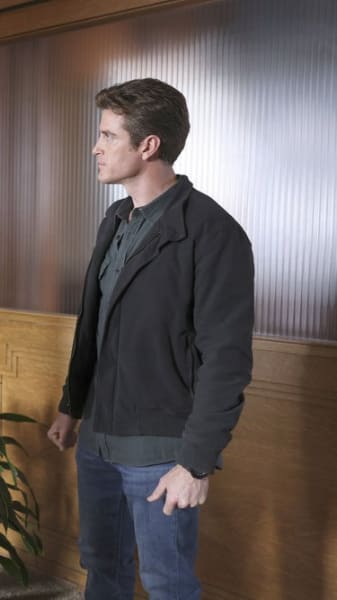 Being homeless is enough of a disadvantage already, but when mental health is brought into the mix, the issue becomes even sadder.
It struck me as odd that no one thought about finding Shep a better place to stay other than a public shelter when they realized he had a mental disease.
They saw him at his worst, decided he wasn't good enough, and kicked him out.
But he was lucky that Stella cared. She cared enough that even when he was deemed a potential risk to her, she went out of her way to find him housing.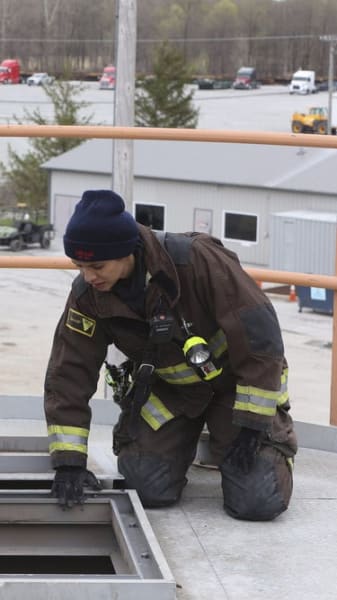 If only people who were supposed to care for him did it with half the enthusiasm Stella showed!
She also gave him the gift of a home, which is no minor thing.
Despite being used a lot in the episode's promo, Carver's arrest didn't amount to anything substantial.
However, it was supposed to be a learning moment for him about managing his anger because he survived being fired by a slim chance.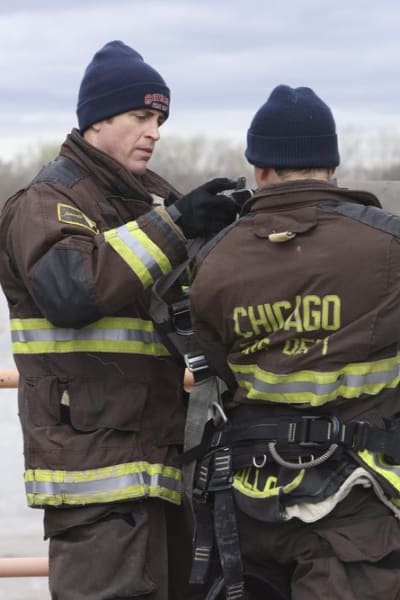 I did it because it was the right thing to do … My methods might get a little messy, but I'm only trying to do the right thing.

Carver
Sure, he might always try to do the right thing, but when does the end stop justifying the means? When you have multiple complaints lodged against you.
He would be wise to dial back on the machismo because one final strike and he would be fired; maybe rightly so.
Joe might become Trucks' permanent lieutenant.
The development with Severide was a surprise despite being well aware that he wasn't coming back soon.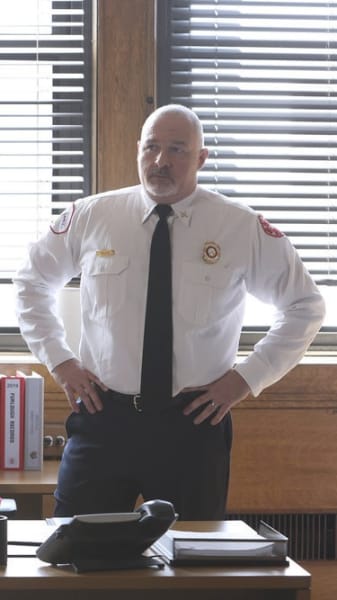 The implications on his marriage might become too big when he returns.
Cruz: I wanted to talk to you about Severide. As the acting lieutenant of Squad, it would have been nice to know about the change of plans.
Stella: What change of plans?
Cruz: You know, the fact that he's wrapped up this thing in Alabama, and now he's on some ATF investigation, and I don't even know where.
Stella: What are you talking about?
As it stood, there were underlying issues between Stella and him, and his prolonged absence without informing his wife of the decisions he was making was not a healthy way to sustain a marriage, much less a relationship.
On the less serious side, Capp was excluded from a group chat — understandably so. Each group chat has a vibe; some people simply don't get it.
Group chats are not my favorite thing, especially when they go off-topic, but some are fun.
For example, if they have videos that your boss finds funny. Whoever sends the funniest stuff curries favor with the boss.
"Change of Plans" relied on the human experience, delivering an engaging hour even without thrilling emergencies.
Next, on Chicago Fire Season 11 Episode 22, we have the big Chicago Fire Season 11 finale that teases Casey's return (again) and a domestic terror plot, which I wrongly thought the mysterious number in the group chat was connected to.
Over to you, Chicago Fire Fanatics. What did you think?
Let us know in the comments section, and don't forget to watch Chicago Fire online via TV Fanatic.
Denis Kimathi is a staff writer for TV Fanatic. He has watched more dramas and comedies than he cares to remember. Catch him on social media obsessing over [excellent] past, current, and upcoming shows or going off about the politics of representation on TV. Follow him on Twitter.