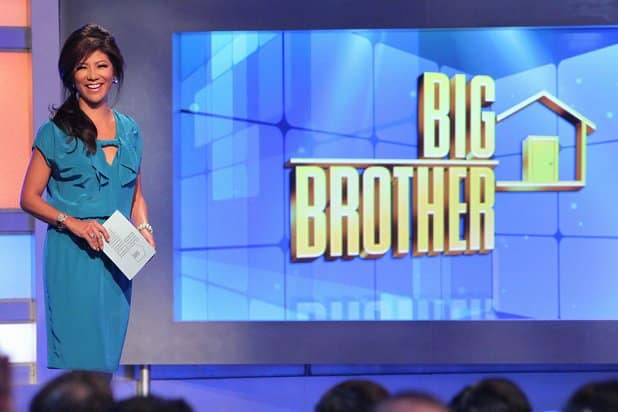 Alexia Nepola and Marysol Patton's friendship has spanned years.
They starred in the original incarnation of The Real Housewives of Miami when it launched in 2011 and returned for the revival in 2021.
They completed filming on The Real Housewives of Miami Season 5 and made their way to Thailand to film The Real Housewives Ultimate Girls Trip Season 3.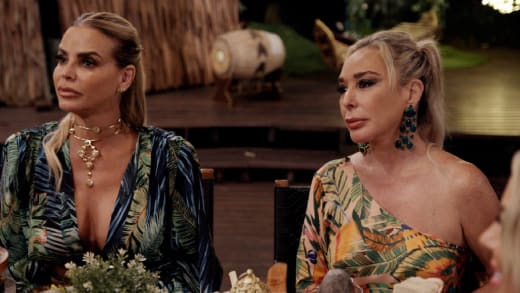 On Thursday's season finale, tensions reached a boiling point between the two friends.
In the end, though, their history bonded them, and they managed to repair their relationship and move on before returning to Miami.
Patton tells TV Fanatic exclusively that many factors went into their argument.
"We were the only people sharing a room. We were filming 12, 14, 15 hours a day, and had very little sleep," the reality TV star shared.
Marysol said they also had their luggage everywhere and felt like they were both on top of each other.
Alexia adds that she was also worried about Marysol's health because she was sick while they were in Thailand.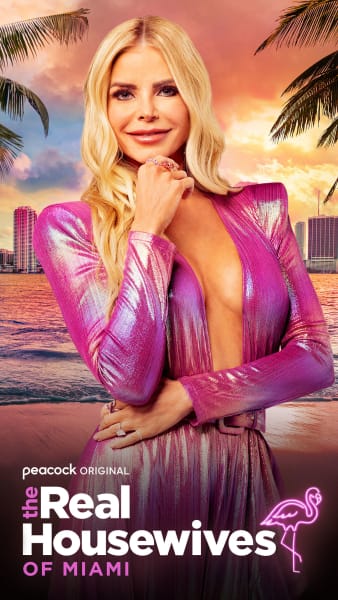 "I was like, 'Oh my God. If anything happens to Mari, like I don't wanna end up in a hospital. This is like my vacation. I'm having fun," Nepola adds, saying she was concerned that her friend would wind up in the hospital.
Alexia says the two were burnt out from filming RHUGT for seven days straight while still trying to process the events that transpired at the end of Real Housewives of Miami Season 5.
"It was our last night in Thailand, so we were just burnt out, tired, and exhausted from being on top of each other 24/7."
Alexia says that doesn't mean she doesn't like traveling and staying with Marysol, but "we love each other like sisters, and we fight like sisters."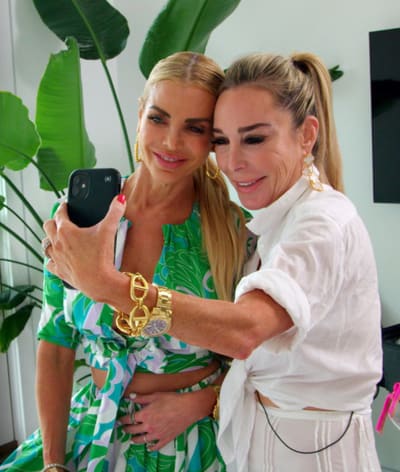 Marysol was upset about the argument but blamed Gizelle Bryant.
"Yeah, it was Gizelle," Alexia said with a laugh.
The good news is that Alexia and Marysol's relationship is stronger than ever.
"Sometimes you have to go through something like that," Nepola says of friendships with a lot of history.
"The important thing is that we weren't trying to hurt each other."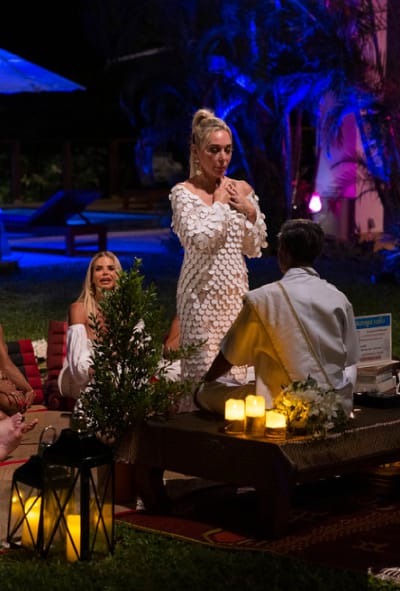 "I know that some of these other shows, it's intentional, but it's not like that between Marysol and me."
"We're real friends, and we really do care for each other."
Alexia also spoke about what keeps her returning to The Real Housewives franchise.
"My husband wants to know as well," she laughed on our Zoom call.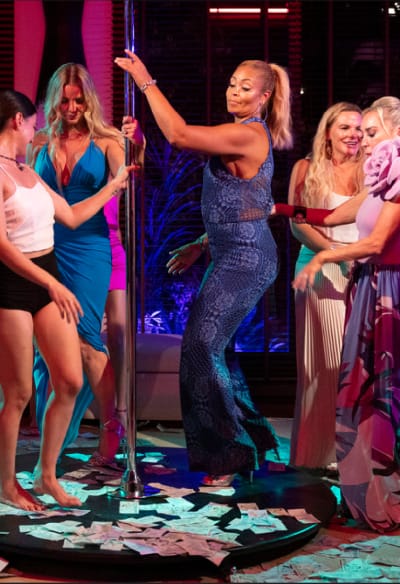 Alexia said that she remains invested in the universe and her fans and gets to show her life to people.
"I feel like I owe it to people," she said before speaking about sharing her journey with her son, Frankie.
"It's helped many people and inspired so many people."
Alexia believes people like to watch Frankie on the show to watch his progress and "the love and joy that he brings to everyone and laughter."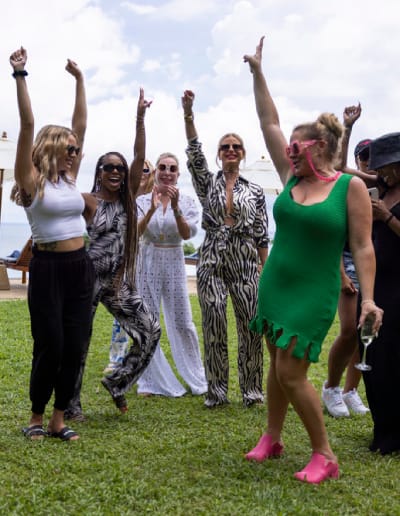 Nepola says she finds comfort in showing her story and believes it has helped her personal life.
"I've had a lot of uncomfortable situations, but in the end, I've gotten something positive out of them."
Alexia said that she would step away when the show starts to affect her family or her health and happiness.
"My family and my well-being are most important, but for now, it's fun?"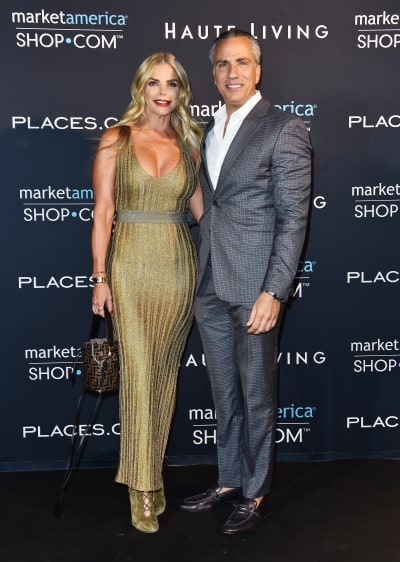 Alexia said that everyone on her show has something to say.
"We all have an opinion, learn from each other, and move forward."
Marysol revealed that she enjoys filming because she gets to do it with her friend, Alexia.
She admitted that some aspects of the show are not so fun, but Alexia is like a constant for her.
"Once I see her face, I light up, and we look at each other a certain way and then feed off each other, and then it becomes fun."
Alexia interjected, saying that she felt the same on the Zoom call.
"I just saw you, and I'm happy and cheery."
"We were both just talking about how we're going to get through today's interviews, and she's like, 'When I see your face, I know I will.'" Marysol added.
Noticing I was Zooming from Glasgow, Scotland, Marysol changed the subject to speak about her plans to renew her vows to her husband, Steve McNamara.
"I'm in the process of looking for a castle to renew my vows in Glasgow while I'm there in July," she said.
"I want Steve to wear a kilt."
Alexia had one request for her friend.
"Can you make sure you tell me before you go? I don't want any surprises!"
You can stream The Real Housewives of Miami and The Real Housewives Ultimate Girls Trip on Peacock.
Paul Dailly is the Associate Editor for TV Fanatic. Follow him on Twitter.