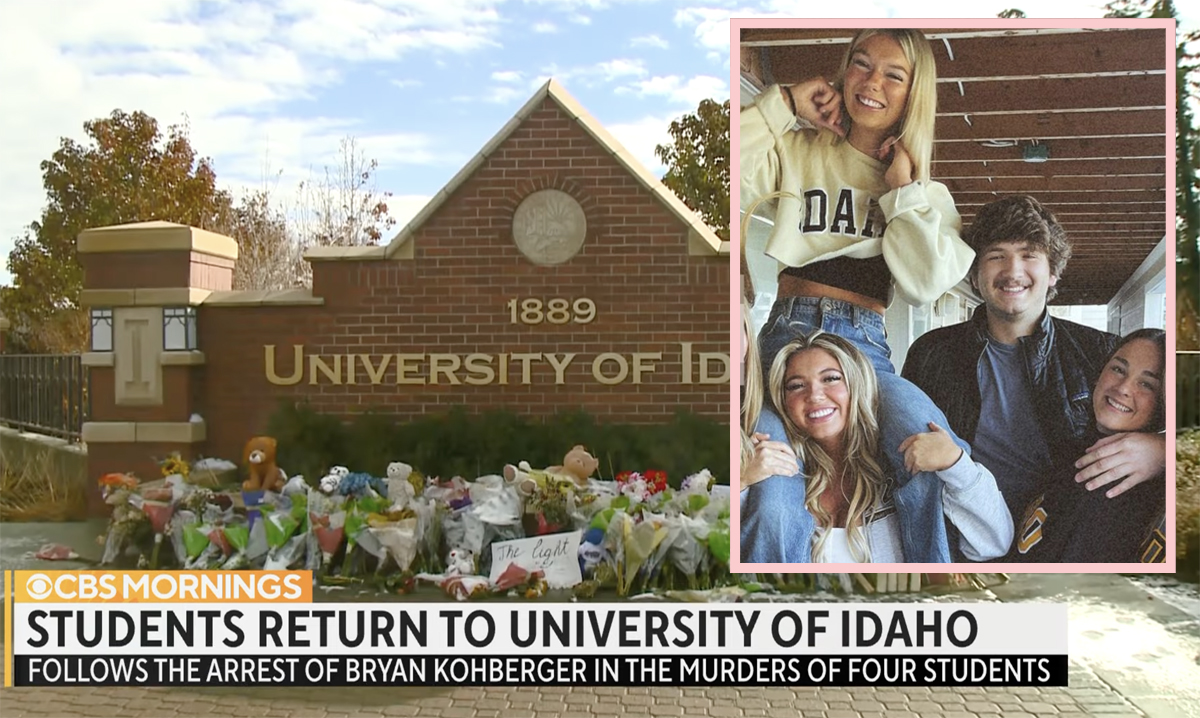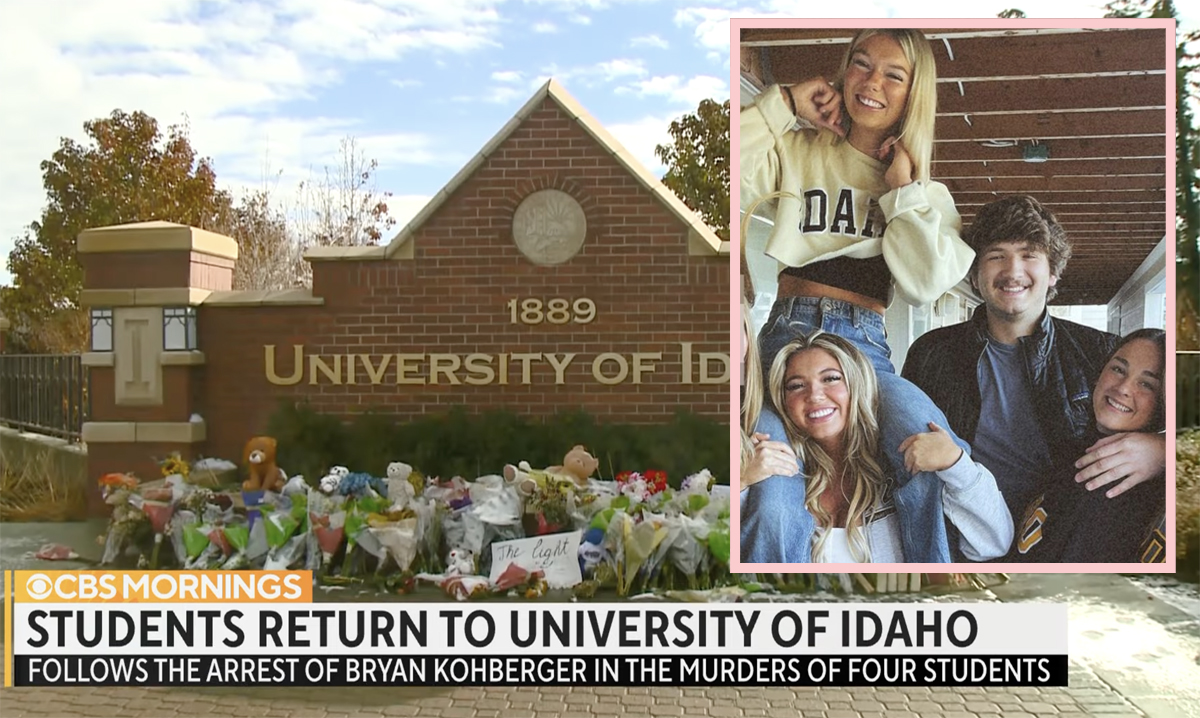 The school year is just about over… and the students who went to the University of Idaho in 2022-2023 are reflecting on the horrific events that changed everything.
In an article in the Idaho Press on Sunday, students were asked about how the murders of four students affected their school year. It began as a big year for Idaho, which saw a surge in enrollment after COVID lockdowns — in fact, the freshman class was the largest in the school's history. Then on November 13 everything changed. The brutal stabbings of Maddie Mogen (21), Kaylee Goncalves (21), Xana Kernodle (20), and Ethan Chapin (20) quickly became national news. But as much as the tragedy affected the country, the impact was a magnitude greater for the students who went to classes with — or even knew — the victims.
Natalia Zieroth-Chaumont knew Kaylee; they were sorority sisters. But she told the outlet she had to put aside her personal feelings — because as an R.A., she had to help freshmen get through the shock and fear they were experiencing. But for many, especially girls, no comforting words were enough. She said:
"There were a lot of girls that didn't come back after Thanksgiving."
Remember, Bryan Kohberger wasn't arrested until the Christmas holiday a month later. At the time there was no way of knowing if there would be more murders. The terror for young women in particular must have been harrowing. As Idaho Education News' Kevin Richert put it, police statements on the matter were "sparse and sometimes contradictory." So of course everyone was afraid.
Related: Watch Bryan Kohberger Being Pulled Over In Bodycam Footage Before Murders
Many classes reverted back to online lessons to accommodate students who wished to stay in the safety of their homes. Student Tanner McClain recalled how his literature class scrubbed a darker section on English tragedy in favor of the more lighthearted Don Quixote, saying of the faculty:
"(They've) been nothing but understanding of this terrible experience."
In addition to compassionate professors, students also got a lot more security, with Idaho State Police from throughout the state being posted on and around campus whenever there was a large gathering scheduled.
Thankfully at the end of December there was the surprise arrest — and that was huge. Sophomore Paul Gillespie told the outlet:
"Classes started off in a much better position. There is no doubt that the arrest greatly helped reassure people."
He added of the feeling toward the end of the spring semester:
"The campus definitely feels just as safe as it did before the murders. In fact, I see people walking and jogging at night on campus again and the atmosphere of worry and concern is gone. I remember how empty the campus felt near the end of the fall semester, while now it feels bright and full of life again."
However, not everyone feels that way. Some will be forever changed. Natalia told the outlet of the lasting impact:
"Even super safe places still have their dangers. It definitely opened people's eyes to real life."
This was a crime, as far as we've been able to gather, where women specifically were targeted. The girls were reportedly stalked for months on campus, in their places of work — even when lots of other people were around. It's a lot scarier for women. So it's no surprise coeds are viewing the aftermath a bit differently from one another.
Would YOU be able to return to campus after such a shocking crime??
[Image via CBS Mornings/YouTube/Kaylee Goncalves/Instagram.]