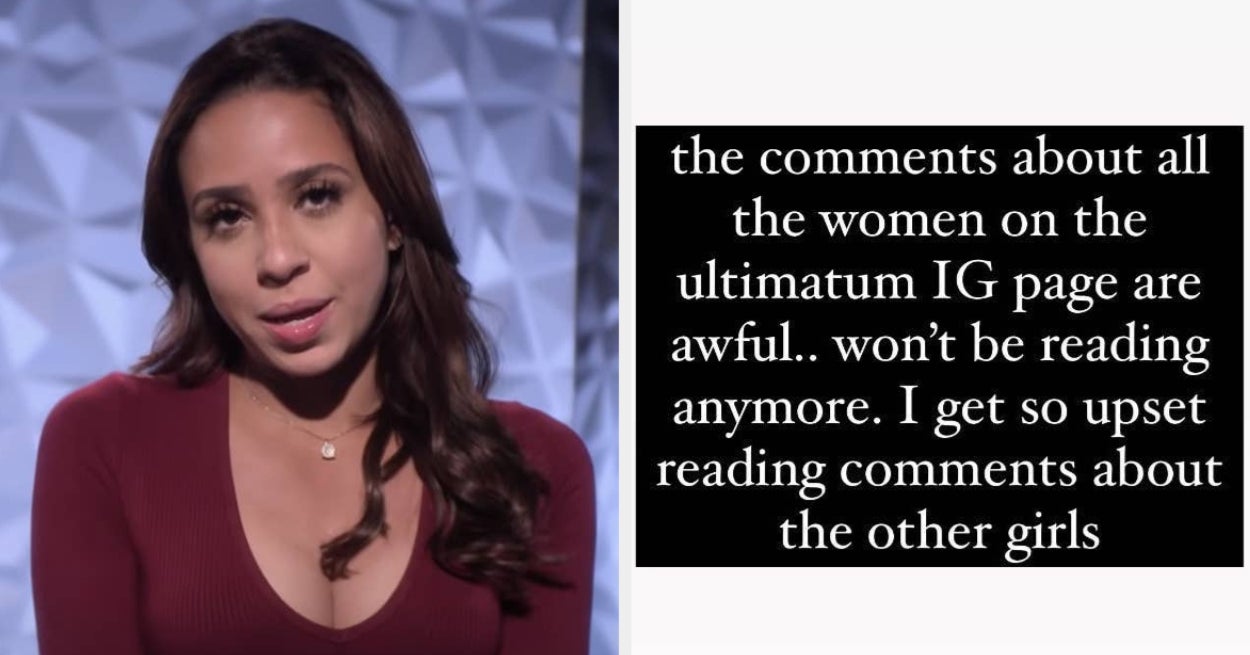 "I get so upset reading comments about the other girls."
Right now it seems like everyone is talking about The Ultimatum — Netflix's twisted new reality dating show that, again, sees Vanessa and Nick Lachey cohosting — and some people are saying all the wrong things.
View this video on YouTube
Netflix / Via youtube.com
Amid the wave of online reactions to the series, which comes from the creators of Love Is Blind, are numerous comments that unduly drag and scrutinize this season's women participants.
Rae Williams is one of them, and she recently called out those criticisms on Instagram. "The comments about all the women on The Ultimatum IG page are awful … won't be reading anymore," she said in a message on her Stories yesterday. "I get so upset reading comments about the other girls."
Her note about the misogynistic overtones clearly present in comments sections of too many posts on the reality show's Instagram page appeared alongside a screenshot from her DMs. "Women need to do a better job at bringing up and supporting not being mean and nasty," someone wrote in a private message to Rae.
Rae also seemed to reference the pattern of negative comments in a separate post on her social media page. "As you watch the show, please remember to be kind, because we were all extremely vulnerable/stressed during this time," she wrote in the caption. "We love memes, jokes, opinions, & hot takes, but no one deserves hate comments."
Her cast-mates echoed Rae's sentiment, with fellow Ultimatum star Shanique Imari calling the caption "on-point" in the comments. "So real," she added. "Everyone deserves a little grace. This was HARD!!!"
So, in case anyone needed a reminder that spreading hate on social media is never OK, here it is. What do you all think about this? Feel free to let us know below.
TV and Movies
Get all the best moments in pop culture & entertainment delivered to your inbox.