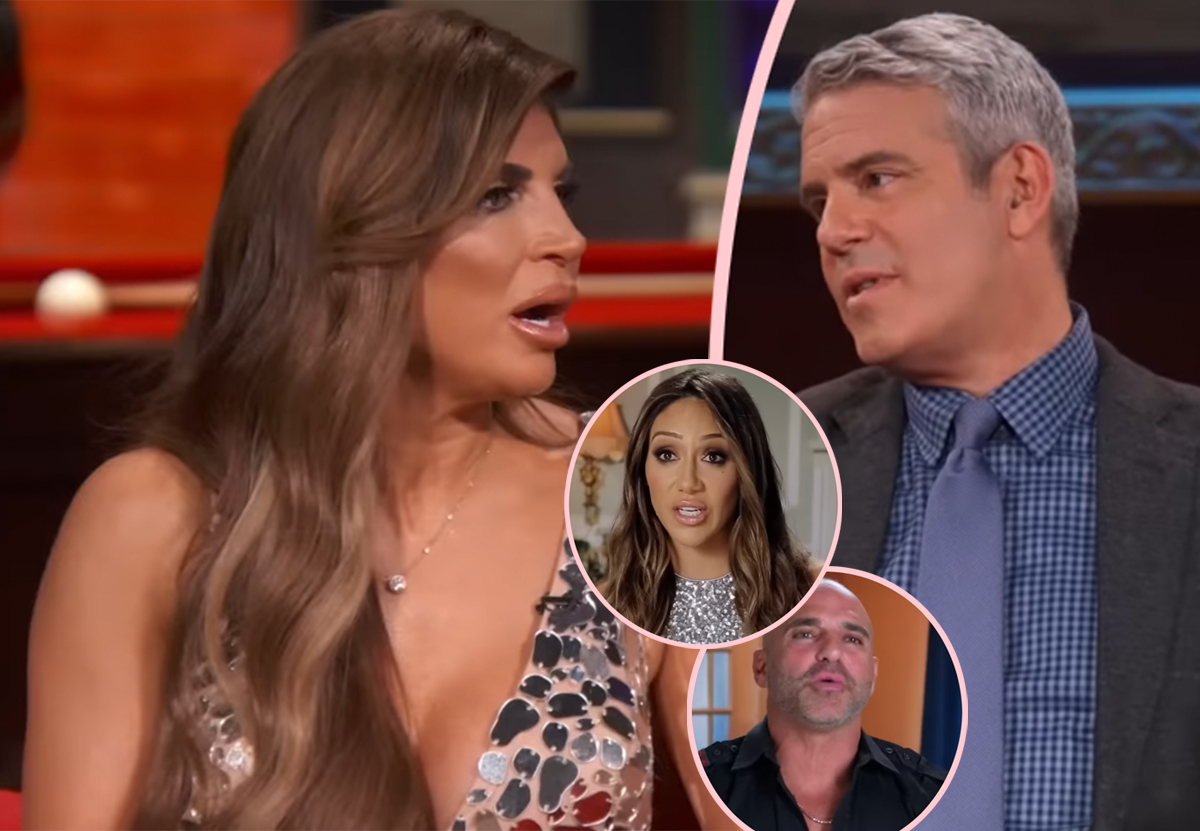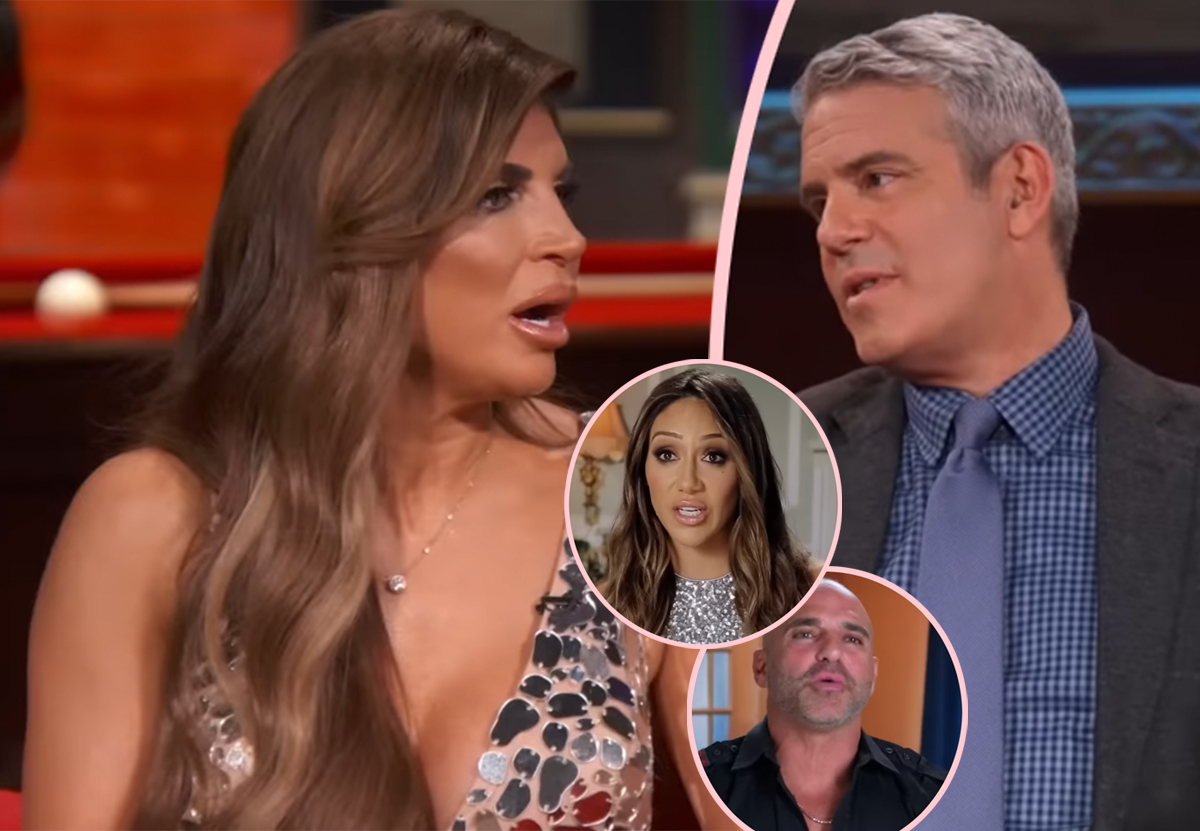 Get ready, Bravo fans, because it sounds like things got heated at The Real Housewives Of New Jersey reunion!
The reality stars gathered on Thursday to film the season 13 reunion – and we are already getting some juicy details about what went down that day, specifically with the OG RHONJ star Teresa Giudice. According to Page Six on Friday, several sources claimed the 50-year-old television personality was "completely unhinged," "out of control," and "nastier than ever" while filming with her co-stars this week. Whoa!
The insider also shared that Teresa was "very unhappy" and "cursing" a lot, even going as far as to call Margaret Josephs a "f**king whore." And that's not the half of it! Her "mad at the world" attitude reportedly had host Andy Cohen "frustrated with her the entire time." However, another source insisted that the 54-year-old executive producer wasn't "any more frustrated with her than with the situation as a whole."
Related: Melissa Gorga Alleges Teresa Had Surgery To Lengthen Forehead!
So what was the reason for Teresa going off at her castmates? Page Six reported that she only got worked up when the falling out with her brother Joe Gorga and his wife Melissa Gorga came up. No shock there. Nothing the trio's "long history" of "deep-rooted family issues, the insider said:
"This was the first time Teresa, Melissa [Gorga] and Joe [Gorga] were gonna see each other in person."
The source added that while Teresa was "hurt" and angry, "her same energy was not necessarily matched" by Melissa. This is going to be intense, y'all…
As fans know, things between the Giudices and the Gorgs have not been good for a while now. It's gotten so nasty that Melissa and Joe did not attend Teresa's wedding to Luis Ruelas, and the DWTS alum daughters Gia and Milania unfollowed their aunt and uncle on social media.
There's been a lot of talk about the reasons for their estrangement, with Melissa previously teasing that "something that went down at the finale of filming the Real Housewives of New Jersey." Sources revealed to Page Six that she got into a huge argument with Teresa for spreading the rumor that she kissed someone named Nick Barrotta in New York City a few years ago.
But in a recent episode, Teresa blamed Melissa's "daddy issues" for her estrangement from Joe and accused her sister-in-law of having "a leash" around her sibling. She then claimed Joe and Melissa's daughter, Antonia Gorga, had a part in the family feud by not attending Milania's 16th birthday party. However, the 44-year-old fired back at the accusation, reminding Teresa that daughter Gabriella Giudice never went to her eldest son Gino Gorga's communion because of a soccer tournament. Melissa then slammed Teresa for not asking her to be a bridesmaid, arguing that the move did not set "an example of what closeness is" for their children.
Earlier in the season, Teresa also admitted things shifted between her and her brother after Joe lost Luis $250,000 in a business deal gone wrong. It's a messy situation, to say the least! And their rift is only expected to worsen as the rest of the season – and reunion – airs.
So if you were hoping for these families to start mending the fences after the reunion, that might be wishful thinking! Reactions, Perezcious readers? Do you plan on watching the RHONJ reunion? Let us know in the comments below!
[Image via Bravo/YouTube]