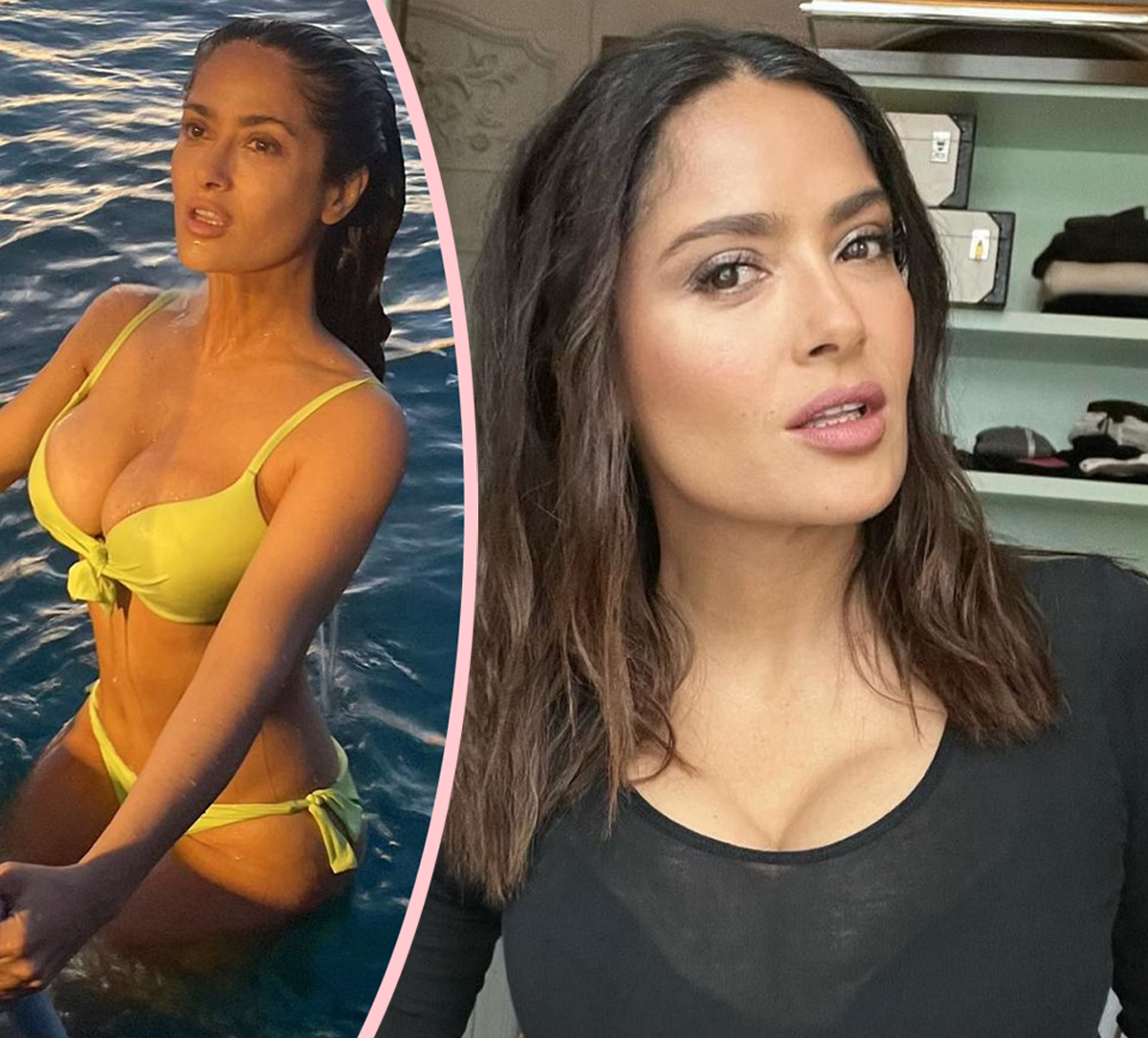 If there's one thing everyone wants to know about Salma Hayek — what is the secret to how she remains so youthful-looking! While many may think it's plastic surgery, the 56-year-old actress is letting everyone know that her beauty is all natural!
During a recent appearance on the Let's Talk Off Camera podcast, she swore to host Kelly Ripa that she has never gotten injectables in her face! When asked about her beauty routine, she said:
"No Botox."
Related: Salma Embraces Her 'Many White Hairs And Wrinkles' In Close-Up Pic!
So what's the key to her appearance? Instead, Salma explained that she does frequency machines and a "strange" meditation, which she claims creates this energy "dancing" throughout her body:
"I do a lot of the frequency machines and they work on me better than on anyone. And just the meditation … sometimes when I'm doing it, people tell me when I come out of the room, 'Oh my God, you look 20 years old.'"
Damn! The Grown Ups star added that she uses radiofrequency and micro frequency machines to tighten the skin:
"The people that do the machines say that the results I get, they don't get with other people."
Beyond that, though, she's staying away from Botox! Salma shared that her meditation sessions ultimately have been super beneficial for her overall well-being, saying:
"When I don't [meditate] for some time, guess what? Not only [does] the face starts to drop and everything starts to drop, [but also] my herniated disc, the problem in my neck, the problem in my hip, my ankles [comes back]. I start breaking down."
There's no denying Salma looks stunning — and apparently it's all thanks to her meditation and frequency machine routine! Reactions, Perezcious readers? Let us know in the comments below!
[Image via Salma Hayek/Instagram]