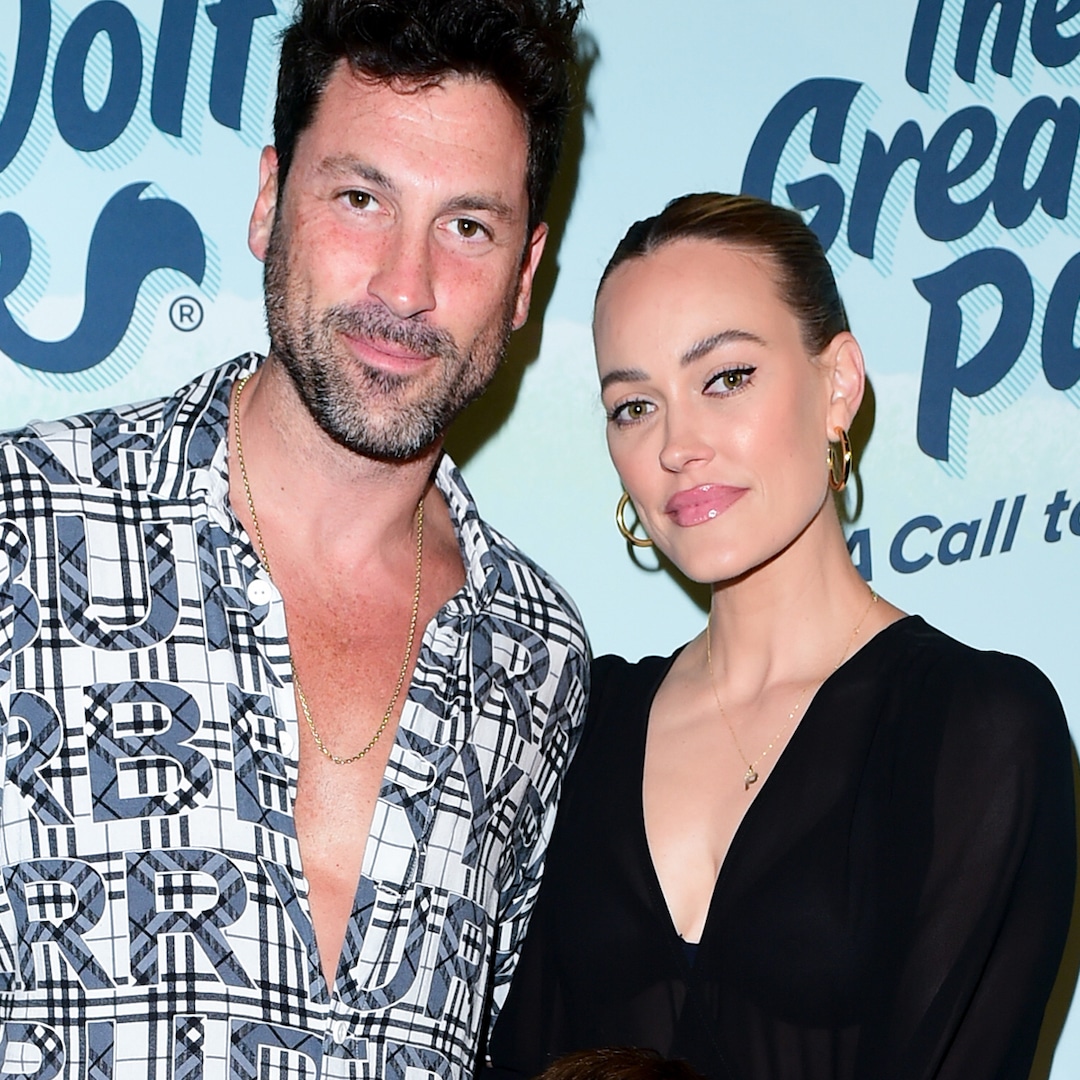 The trio's baby moon comes a few months after Peta shared her pregnancy news after experiencing fertility issues.
"It brings me immense joy to finally announce that @maksimc and I are expecting our Chmerkovskiy #2," she captioned the Jan. 13 Instagram photos of her baby bump. "After 2 years of constant struggle and heartache, 3 miscarriages and a failed embryo transfer…we have a healthy bun in the oven :)) It was a shock to all of us and we found out right before I was going in for my second round of IVF."
The dance pro went on to thank all of her followers who have been following her pregnancy trials and tribulations throughout the years.
"I want to thank ALL OF YOU who've been on this fertility journey with me from the beginning," she continued. "It feels like I'm sharing this news with my extended family. Thank you for sharing your stories and tips to get me through my IVF cycle and thank you for the plethora of encouraging comments and DM's …I read them all."
As for how the two time dad is feeling throughout this journey? Well, he always knew that it would happen when the time was right.
"Maks just truly believed this would happen how it did," Peta exclusively told E! News in January. "He was always like, 'You're just going to get pregnant when you're not stressed, when you're happy, when everything is good."
And it seems Maks was right, and these days Peta is focused on the arrival of the couple's new baby, who is due in June.
"The sight path to my little bits has officially disappeared," Peta joked on her Instagram Stories April 3. "Belly is that big. I cannot tell you what's going on down there, I have no idea… no clue. Scary times ahead."
And with just a few months left of her pregnancy, Peta and Maks will soon be dancing into a family of four.