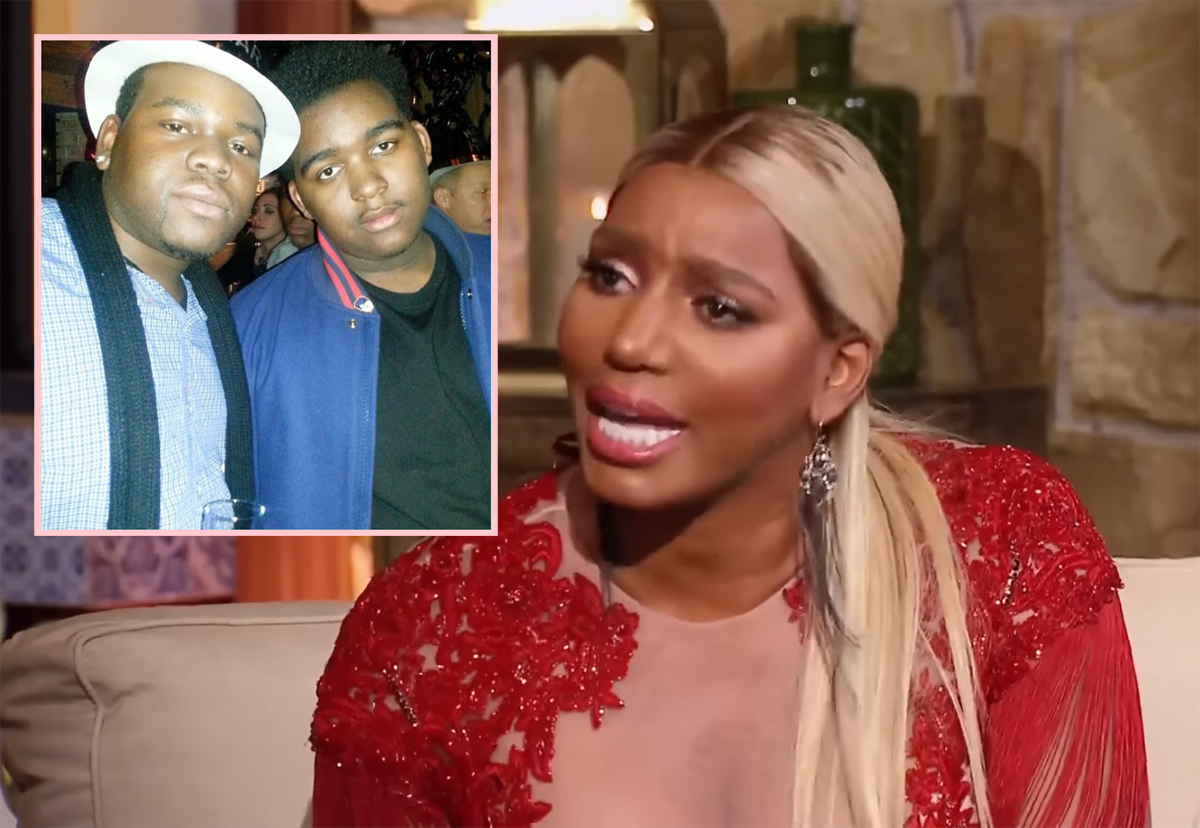 NeNe Leakes' eldest son has found himself in some serious legal trouble!
According to court docs obtained by RadarOnline on Tuesday, Bryson Bryant was taken into custody earlier this month for felony possession of a schedule II-controlled substance — and that substance was the deadly drug fentanyl. Additionally, prosecutors slapped him with additional charges of misdemeanor "loitering/prowling," probation violation, and "giving a false name, address or birthdate to a law enforcement officer." Whoa…
Prosecutors claimed the arrest went down at around 1 a.m. on July 3 at a residence in Lawrenceville, Georgia. Per a criminal arrest warrant, police came to the home after Bryson was "evading police and claiming he knew the people that lived at the residence which was false." There, they allegedly discovered drugs on him. But that was only the start of his legal drama…
Related: NeNe Reconnected With Sworn Enemy Kim Zolciak Amid Kroy Biermann Drama!
To make matters worse? When law enforcement asked for a name during questioning, The Real Housewives of Atlanta alum's son lied and said he was his younger brother, Brentt Leakes! Consequently, some of the booking sheets listed him under Brentt's name! Talk about throwing someone under the bus! That's so cruel to do to someone, especially your own brother!
Jail records showed that Bryson was booked into the Gwinnett County Jail at around 2:36 a.m. earlier this month, with his bond being set at $5,900. He then was released hours later at 12:20 p.m. But during the booking process, he provided police with an address to a property NeNe sold years ago That's when prosecutors added the charge of giving a false name, address, or birthdate. The filing has since been updated to list the defendant as Bryson Rashard Bryant, per RadarOnline.
Following the run-in with the law, Bryson was also accused of violating probation in another case. Jail records revealed that he is back behind bars. He's also supposed to appear in court later this month.
Oof…
NeNe must be furious about this situation! At this time, she hasn't addressed her oldest son's latest legal issues. But Brentt? He took to Instagram Stories on Tuesday to seemingly react to the news of his brother giving his name for a crime he didn't commit. He first shared a picture of NeNe with her hands on her head, appearing stunned. Ch-ch-check it out (below):
(c) Brentt Leakes/Instagram
Brentt then dropped a throwback clip from an RHOA reunion that featured his mother saying:
"Now why am I in it? Now see how I get thrown in stuff."
Clearly, he did not appreciate Bryson dragging him into his legal mess! Reactions, Perezcious readers? Let us know in the comments below.
[Image via Bravo/YouTube, NeNe Leakes/Instagram]