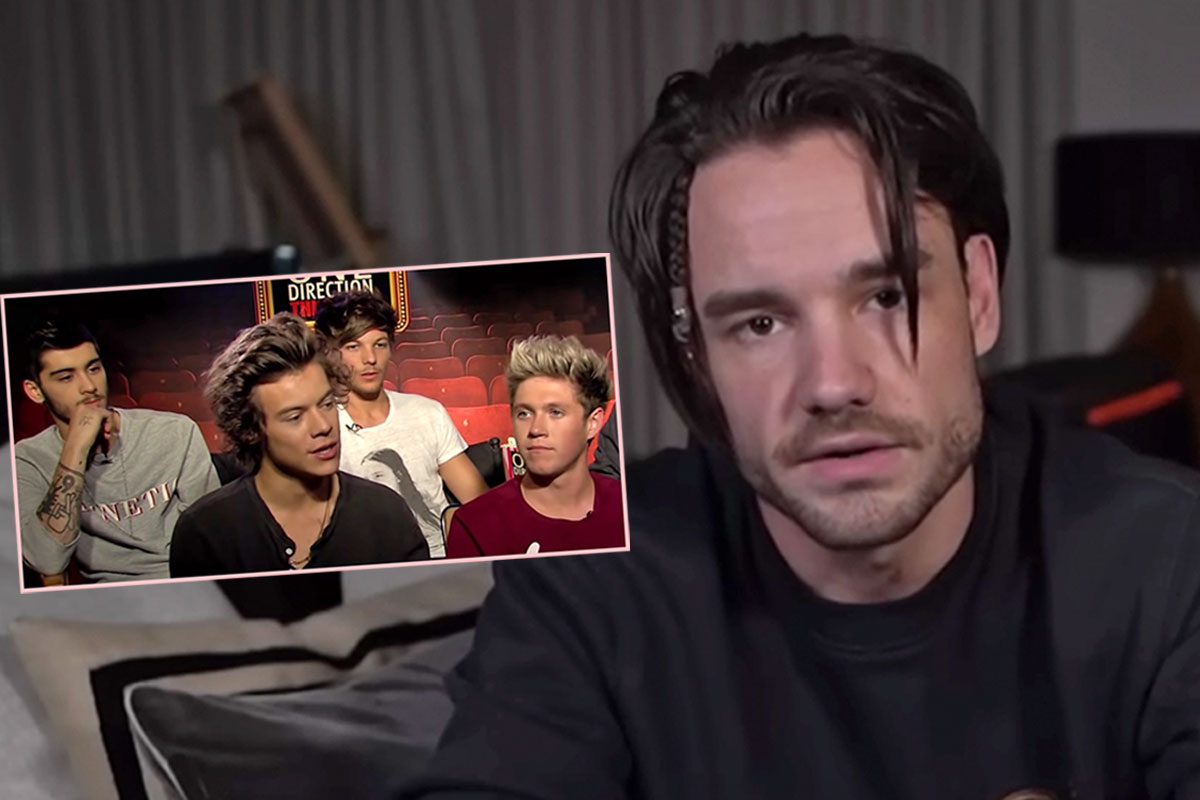 Liam Payne is a healthier man — and he's ready to get vulnerable about all his controversy.
On Saturday, the One Direction alum dropped an eight-minute video on YouTube where he drew back the curtains on life over the past year, and the road he's taken to recovery. He explained in the upload, which is fittingly titled, I'm Back:
"I just needed to take a little bit of time out for myself actually because I kind of became somebody who I didn't really recognize anymore, and I'm sure you guys didn't either."
Related: Liam Reveals He's 'Over 100 Days' Sober!
He went on to reflect on the infamous interview he did with Logan Paul in June of last year, which Perezcious readers will remember he did NOT hold back on when it came to smack talking his fellow boy band mates — especially Zayn Malik. He explained:
"I think for me, a lot of what I said just came from the wrong place. I was so angry at what was going on around me that instead of taking a look inwards I decided to take it outwards at everybody else, and I just think I  took it out on everybody else, which is just wrong really, and my own frustrations with my own career and where I kind of landed, so obviously I want to apologize for that."
He's definitely sounding like he's in a clearer place, which makes us so happy. After being through so much together with the 1D guys, it was so sad to hear him speaking so ill about them! But despite it all, Harry Styles, Louis Tomlinson, Niall Horan, and yes, even Zayn, stuck by his side:
"The rest of the boys have really stuck by me. When I needed them most they kind of came to my rescue, even Zayn as well."
Brothers for life!
Related: Liam Didn't Leave The House For 3 Months After Backlash Over 1D Comments!
Speaking more on the interview, Liam admitted it's "hard" for him to "watch back" adding:
"Looking back on it, the whole podcast was, let's say, a big 'L' and not the Liam kind. In fact, it's probably one of those life-changing moments that saved my life in a way."
Damn. He noted that part of the reason he did the interview and made the comments was because of a desire to "stay relevant." But after it was uploaded and the backlash began flooding in, he went to a retreat in Louisiana to get his "head straight." He explained:
"I was in bad shape up until that point, and I was really happy more than anything when I arrived to kind of put a stopper on life and work. I didn't have my phone for nearly 100 days, I didn't connect with the outside world at all."
He went on to thank his ex Cheryl Cole and 6-year-old son Bear, who the two share, for allowing him the "freedom" to go and work on himself. He poignantly shared:
"There is no point trying to be a dad when you have nothing to teach."
What a powerful realization… We're so glad he was able to come to it. As for what's next, he'll be headed on a South American tour in September, which he's more ready for than ever:
"I feel like I have a grip on life now and everything that was getting away from me."
Watch the full upload (below):
What do YOU think of his video, Perezcious readers? Let us know in the comments down below!
[Images via Liam Payne & POPSUGAR Entertainment/YouTube]