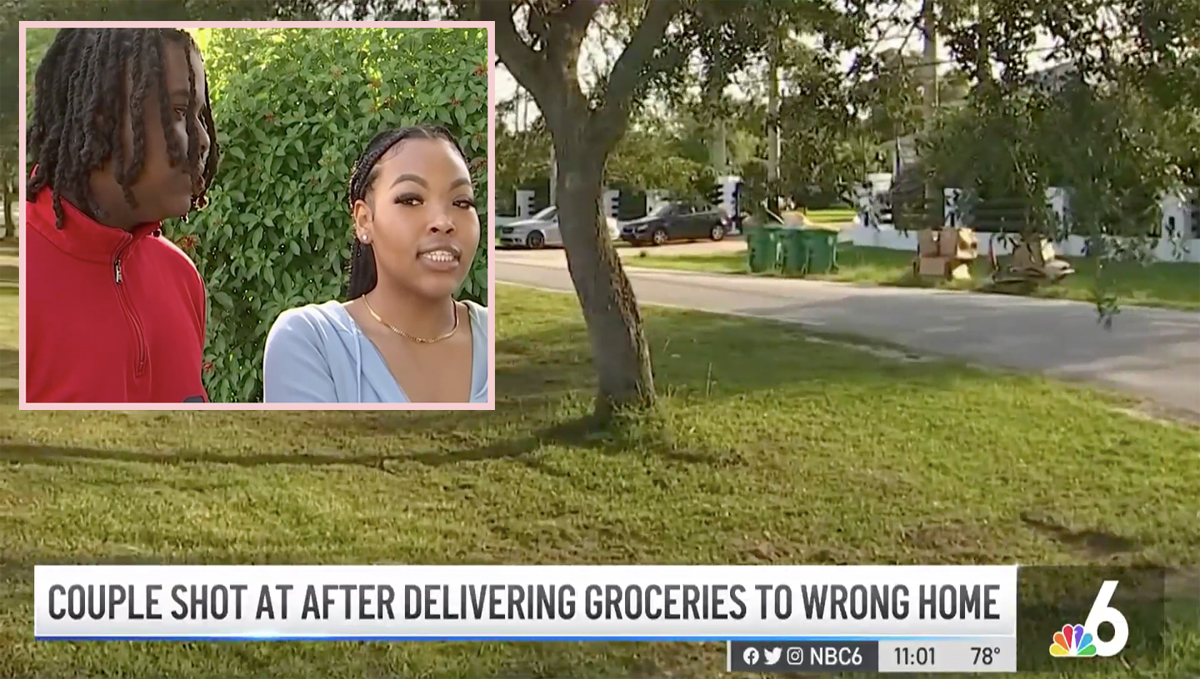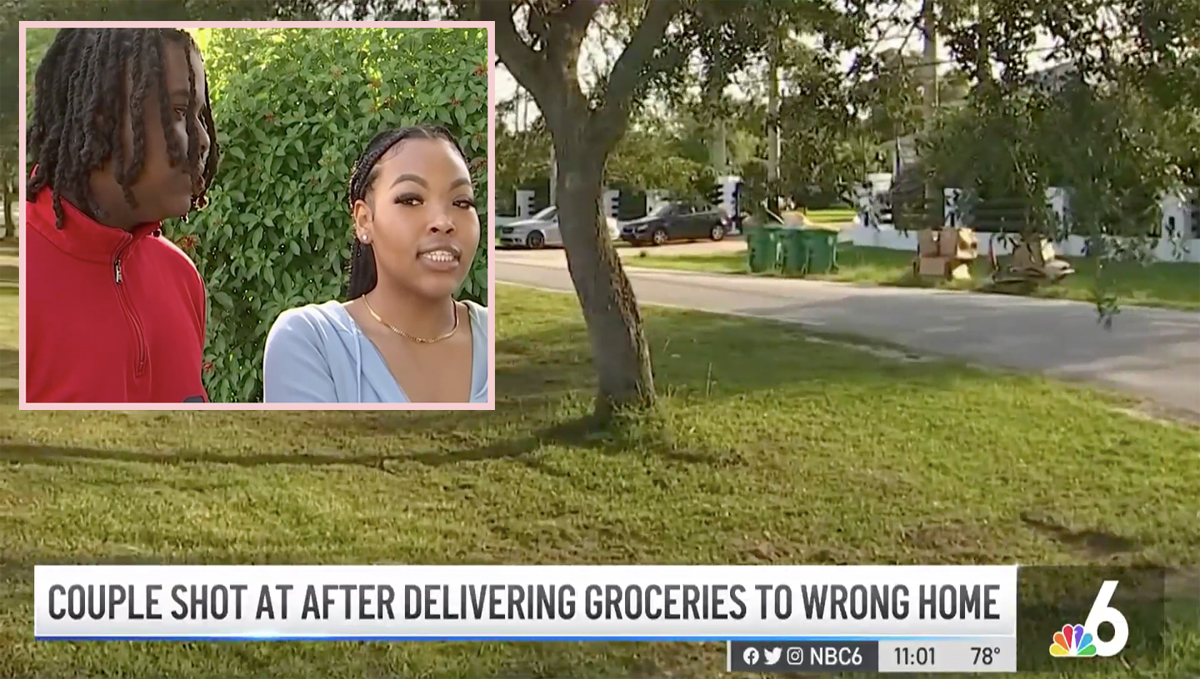 A Florida couple was shot at after they went to the wrong address while delivering groceries for Instacart. What the f**k.
Waldes Thomas told NBC South Florida this week that he and his girlfriend, Diamond D'arville, were out attempting to make the delivery last Saturday, but they were unable to find the customer's home at the time. They eventually hopped on the phone with the customer trying to find her address when they accidentally pulled up at the wrong house. As the pair were about to leave the property, they suddenly noticed a flashlight shined on their vehicle. Diamond recalled to the outlet:
"He's like, 'Who are you?' and we're saying we're with Instacart. The guy gets in his truck and reverses, and he pulls up behind us."
When she and Waldes attempted to get away, that is when she allegedly saw the man take out a gun:
"I had seen him pull out a gun and that's when I said, 'We got to go, we got to go.' I was scared, I'm not going to lie."
Related: Man Who Shot Ralph Yarl Is A Trump Supporter Radicalized By Fox News & QAnon, Says Grandson
The guy then proceeded to "shoot" their car several times – despite the couple repeatedly telling him they were for Instacart. Waldes said:
"We were there for Instacart, we were trying to tell him, and he went about it the wrong way — instead of just calling police, saying I have trespassers on my lawn, he decided to shoot."
The two ended up getting away and pulling over a block away from the home to call the police. The Davie Police Department confirmed to the outlet that a gun went off at a residence, saying in a statement:
"We can confirm that a discharge of a firearm occurred at a residence at the 6500 block of SW 178th Ave in Southwest Ranches on the 15th. There were no reported injuries."
Following the incident, Diamond said she and Waldes wanted to press charges against the man – but a detective told they were not able to:
"He said since they didn't break any laws or do anything unlawful, they couldn't do anything because we were on their property."
WTF?! According to an incident report obtained by CBS News, the alleged shooter told investigators he shot at the duo because he was worried about his kids and wanted to disable Waldes' car so it was no longer a threat. Seriously?! There was no reason to purposefully block them in and shoot at them when they informed him of the situation and were just trying to leave after mistakenly pulling onto the property! It did not need to escalate to this point. Diamond said she is chillingly reminded of similar incidents that have happened this month of someone being shot for making the mistake of going to the wrong vehicle, ringing the wrong doorbell, and more:
"It's just not right — even if you have a gun, I understand you're trying to protect your family, but you don't come outside shooting. We're telling you what we're here, we're trying to leave and you're blocking us in, it could've just been on our way and they made it bigger than what it was."
Instacart has since released a statement to NBC South Florida about what happened, saying:
"The safety of the entire Instacart community is incredibly important to us, and we take immediate action when we receive reports of violence or threats of violence made against any member of the Instacart community. We have reached out to the shopper and will cooperate with law enforcement on any ongoing investigation."
No one should have to fear for their safety or be afraid of being shot at when doing just everyday things or pulling into the wrong driveway. Enough is enough already. Reactions, Perezcious readers? Let us know in the comments below.
[Image via NBC South Florida]