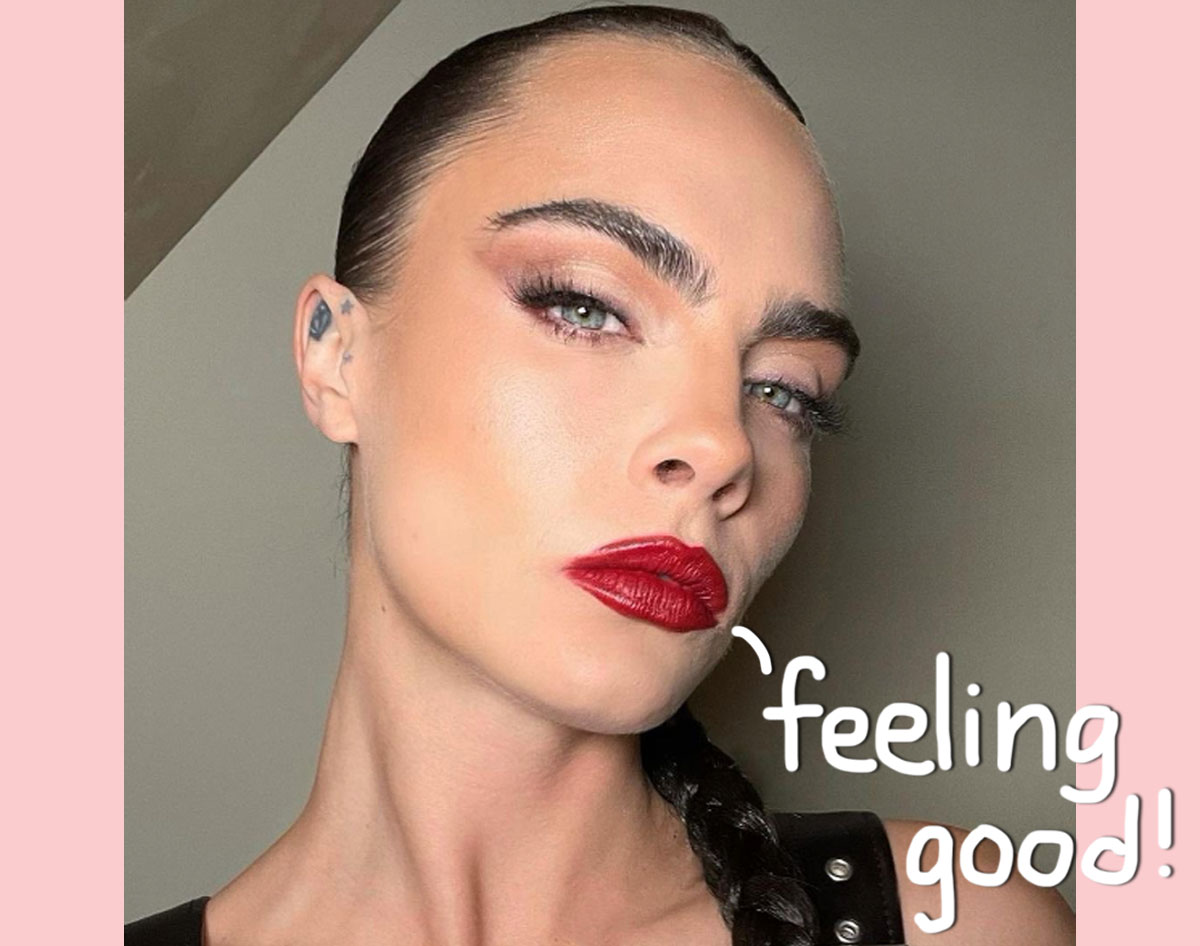 Cara Delevingne is celebrating her sobriety!
During an interview with Elle UK that dropped on Monday, the supermodel opened up about her newfound sober life, just nine months after she took the plunge to get help for substance abuse. The 30-year-old opened up to the outlet and said her journey hasn't been an easy one:
"It hasn't, but there have never been moments when I'm like, 'This isn't worth it.' It's been worth every second. I just don't know what it would take for me to give it up. I am stable. I'm calmer."
Awesome news!
Related: Cara Sounds OFF Against Backlash Over Awkward Formula One Interview!
She continued on to say she's learned a lot through her sobriety, calling herself "resilient as hell":
"[I learned] that I'm resilient as hell. That anything is possible. I think I used to say that and not believe it. But now I really believe it."
After those troubling paparazzi photos from 2022 went public, Cara said she made a promise to herself. And "after vowing to be honest about things like depression and anxiety" she finally spoke about her struggles publicly. She checked into rehab soon after, and said it felt like a weight was lifted off her shoulders to finally be honest:
"For a long time, I felt like I was hiding a lot from people who looked up to me. [So I took a break] to disappear and come back for air … I finally feel as though I can be free and myself, fully."
LOVE it!
The actress has admitted to the concerning paparazzi photos being the catalyst for her turn to sobriety — thanks to that wake-up call, she's put her life of substance abuse behind her. And this year, at the Glastonbury Festival in June, she revealed on Instagram she attended FULLY sober — for the first time in her life — explaining:
"I have been going to Glastonbury since I was 15 but this year was my first sober one and it was by far my favorite. Filled with tears, full belly laughs, long awaited reunions and so much love. Till next time…"
Ch-ch-check out the post (below):
Phew! We're so happy to hear the Suicide Squad alum is feeling better, living her life on her terms — healthily! After all her struggles, it's inspiring to see her lift herself up. Way to go, girl!
What do U think about Cara's outlook on her sobriety, Perezcious readers? Let us know in the comments (below)!
[Image via Cara Delevingne/Instagram]