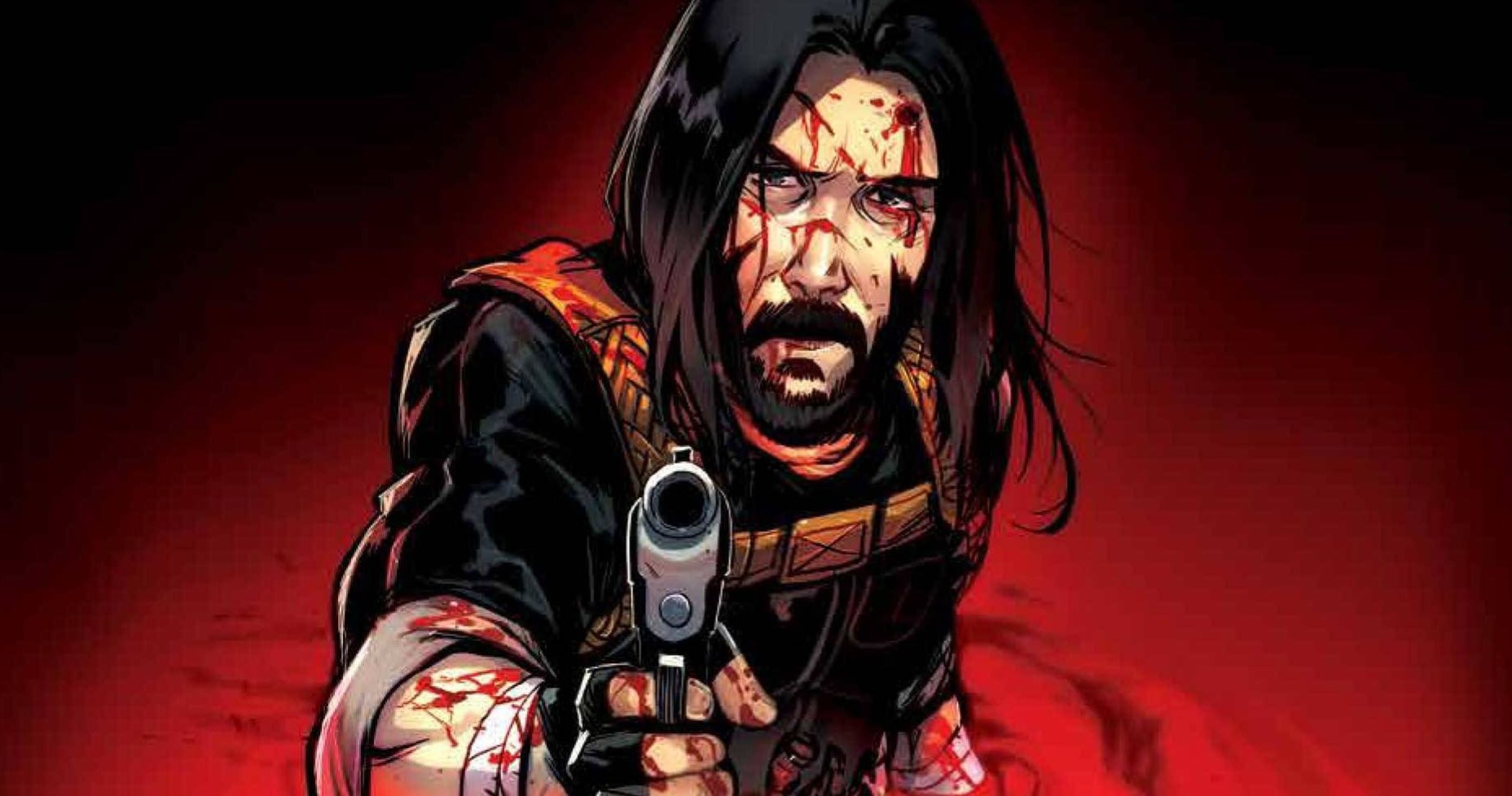 Keanu Reeves has provided a promising update on Netflix's adaptation of BRZRKR, and reveals that The Batman writer is now on board.
John Wick star and breath-taking leading man Keanu Reeves has provided an intriguing update on the various adaptation of his Boom" Studios comic book, BRZRKR, revealing that it will be an R-rated action extravaganza (not his words). The streaming giant is currently developing both a live-action movie adaptation and a follow-up anime series of BRZRKR, with Reeves expected to be star in both.
"We're working with Netflix who have been very cool. They're going to let us do an R-rated story which is cool. My ambition or hope is not to do a filmed version of the comic book so that they'll have things in common, definitely the main character and his kind of rule set, but that we can take it to other places as well."
Along with Keanu Reeves teasing plans to take the franchise in all sorts of new directions thanks to the spinoff anime series, the beloved actor also revealed that the movie has now recruited The Batman writer Mattson Tomlin to pen the script and bring BRZRKR to live action.
MOVIEWEB VIDEO OF THE DAY
"We're talking to a couple of different animation companies and trying to figure that out. And, again, for me I'm hoping to be inspired and influenced…there are some rules to the story, but I also want other creators to do their version of it. So I'm hoping to do a different version of a metaverse where in the sense having different storytellers with one set of rules but go other places with it. We're working on trying to set up a company with the animation and we've hired a writer for the film Mattson Tomlin. He's been cool and just starting to put things together. That's where we're at."
BRZRKR is a brutally violent, epic comic book saga written by Keanu Reeves alongside New York Times best-selling co-writer Matt Kindt (Folklords, Justice League of America), with art by Ron Garney (Wolverine, Captain America), Eisner and Harvey Award-nominated colorist Bill Crabtree (BPRD), and letterer Clem Robins (Hellboy). The first issue of the 12-issue limited series was published on March 3, 2021 by Boom! Studios.
The story follows an immortal warrior's 80,000-year fight through the ages. The man known only as "B" is half-mortal and half-God, and is cursed and compelled to violence, even at the sacrifice of his sanity. After wandering the world for centuries, this mysterious mercenary may have finally found a refuge – working for the U.S. government to fight the battles too violent and too dangerous for anyone else. In exchange, he will be granted the one thing he desires – the truth about his endless blood-soaked existence…and how to end it.
The action-packed world of BRZRKR sounds like the perfect vehicle for both Keanu Reeves and Netflix, and should provide the latter with some hugely popular original content during the ongoing streaming wars. Who better to have on your side than an immortal Keanu Reeves?
The Keanu Reeves renaissance (Reevaissance?) is now in full swing, with BRZRKR just one of several projects in the pipeline for the devoted actor. Reeves is due to return to not one, but two of his most iconic roles with fourth movies in the franchises John Wick and The Matrix. The Matrix Resurrections will light up screens first on December 22, 2021, with John Wick Chapter 4 due to be released in the United States on May 27, 2022. This comes to us courtesy of Collider.
South Park Sets February Premiere Date for Season 25 on Comedy Central
Following a pair of specials released on Paramount+, a new season of South Park will finally arrive in early February.
Read Next
About The Author

Jonathan Fuge (2880 Articles Published)
Film Fanatic. Movie Maniac. Asserting his opinion wherever he goes, whether it is warranted or not. Writing for www.movieweb.com since 2019. Follow me @ https://twitter.com/FugitiveJon.