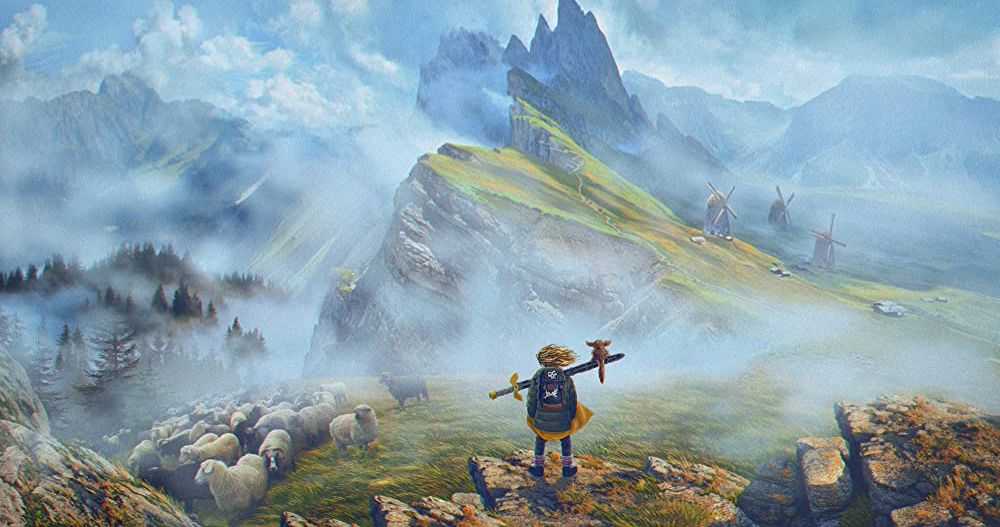 The upcoming movie The Legend of Ochi will be directed by Isaiah Saxon in his debut.
Production company A24 recently unveiled a new upcoming project called The Legend of Ochi. The film is considered a fantasy epic. It will be the directorial debut for Isaiah Saxon. He will be directing a main cast that includes Willem Dafoe, Emily Watson, Finn Wolfhard and Helena Zegel. The title is based on Saxon's original characters, world and screenplay.
A synopsis for the project reads, "The Legend of Ochi follows a young girl (Zengel) who runs away from home and learns to communicate with an elusive animal species known as Ochi." Composer and Dirty Projectors founder Dave Longstreth is creating an original score for the movie. He has collaborated with Saxon's animation and film studio Encyclopedia Pictura on multiple occasions.
MOVIEWEB VIDEO OF THE DAY
Isaiah Saxon, who co-founded Encyclopedia Pictura, has experience working within the music industry. He has directed music videos for many musicians, such as Bjork, Panda Bear, Kanye West, Grizzly Bear and the previously mentioned Dirty Projectors. It will be interesting to see his leap from music to the big screen. Encyclopedia Pictura has another project in the works, which is an animated series for Apple. Its pilot, which will come to Cartoon Network is named DIY.The show is inspired by DIY.org, an online community created to teach practical skills to children.
Production duties are being undertaken by Saxon and Encyclopedia Pictura, along with Traci Carlson and Richard Peete for Neighborhood Watch and Jonathan Wang with Year of the Rat. Executive producers will include Avengers: Endgame directors the Russo Brothers, as well as Mike Larocca and Angela Russo-Otstot of AGBO. Also executive producing are Louise Lovegrove and Alex Plapinger.
A24 has developed some of the most acclaimed films of the past decade, such as drama Moonlight, sci-fi Ex Machina and horror title Hereditary.The studio is best known for adult oriented stories. However, The Legend of Ochi will be the first family motion picture created by the company. It will have the themes A24 fans are used to at this point. Insiders describe the project as a throwback to old-school pre-Lord of Rings Peter Jackson pics. Apparently, those at the head of the company loved Saxon's world so much that they jumped at the chance to work with him.
A24 is known by people in the Hollywood industry to take big chances on new directors, like they did with Ari Aster with his directorial debut Hereditary. That film was a box office success and became a part of many critics' Best Films of the 2010s Lists. In addition to taking risks, A24 is also known with having long partnerships with filmmakers. After his second movie Midsommar premiered in 2019, Aster started working on his third title with the company. His new project is currently being filmed. The Legend of Ochi could be the start of a new long lasting partnership between Saxon and A24.
Saxon is represented by Verve, 2AM and Hansen, Jacobson. Dafoe is represented by CAA and Circle of Confusion. Z engel is represented by CAA and Artists Partnership. Watson is represented by UTA, Independent Talent in the UK, and Schreck Rose. Wolfhard is represented by CAA, Velocity Entertainment Partners and Jackoway Austen. This news originated at Deadline.
Gold Review: Zac Efron's Grim Parable of Greed
A desperate man (Zac Efron) in a bleak landscape fights for his treasure in Gold.
Read Next
About The Author Zachary Pogue (69 Articles Published) More From Zachary Pogue