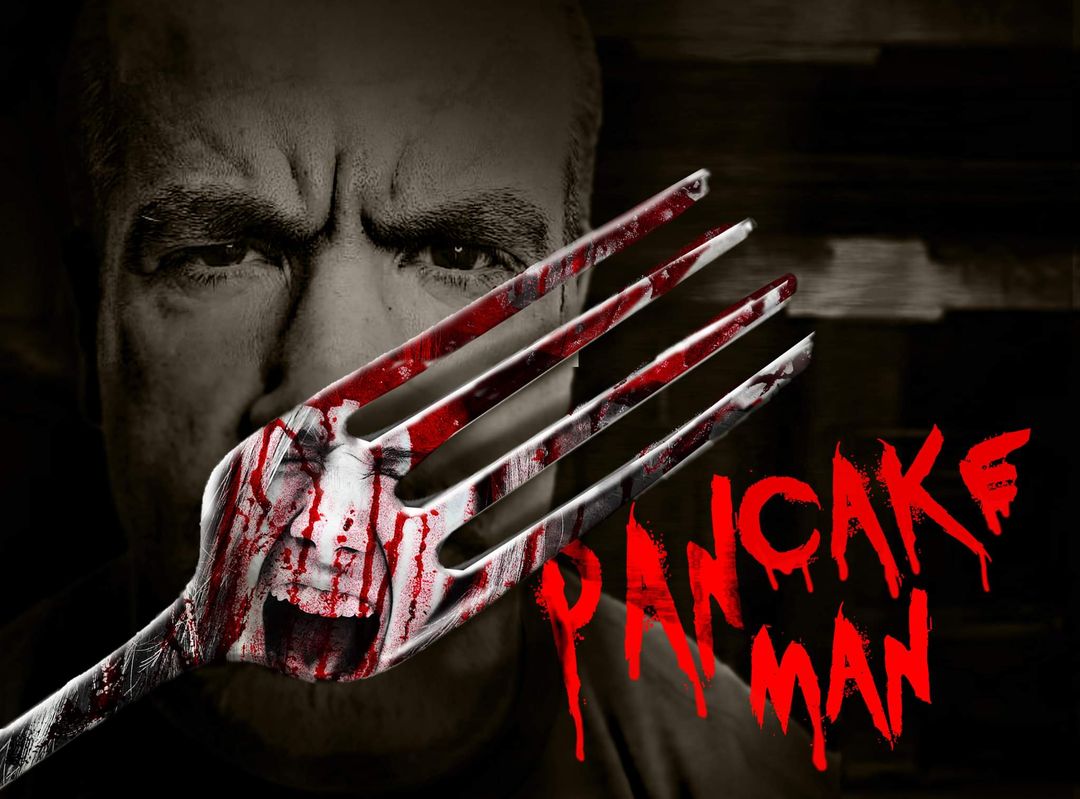 Official Teaser Trailer release for revenge film, Pancake Man, starring Elissa Dowling (Girl on the Third Floor), Jordan C. Michael (The Favor), August Kyss (Murdercise), Scott Ward and Michael Della Pia (Half Dead Fred).
Pancake Man is stacked with perks as the final funding Indiegogo campaign gets under way. If you are interested to get involved in movie making, the options include Executive Producer, Co-Producer, Associate Producer, Acting Role, Get You Name Painted on a Truck, Fake Hand with Fork, Bloody Shoe, Smashed Fake Head, Bloody Jump Suit, Prop Hammer, and GET KILLED!
The epic tale of violence proves that with every action there is a reaction. A killing spree that involves a couple of complete strangers sets off a change of events that can only be described as a cross between "Falling Down", "Resevior Dogs", and "Lock Stock and Two Smoking Barrels", Pancake Man finds himself in a Mexican stand-off with a mob bosses' son, a gang of petty criminals and an innocent cafe staff where revenge is served all day!
Pancake Man Indiegogo
www.indiegogo.com/projects/pancake-man-finishing-funds?