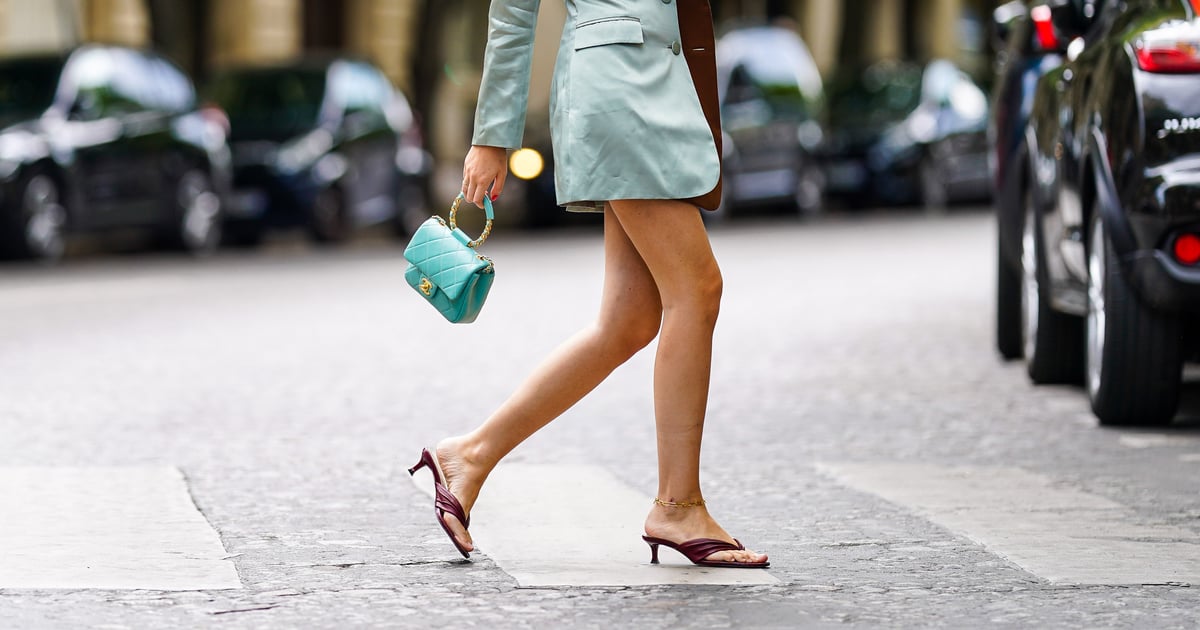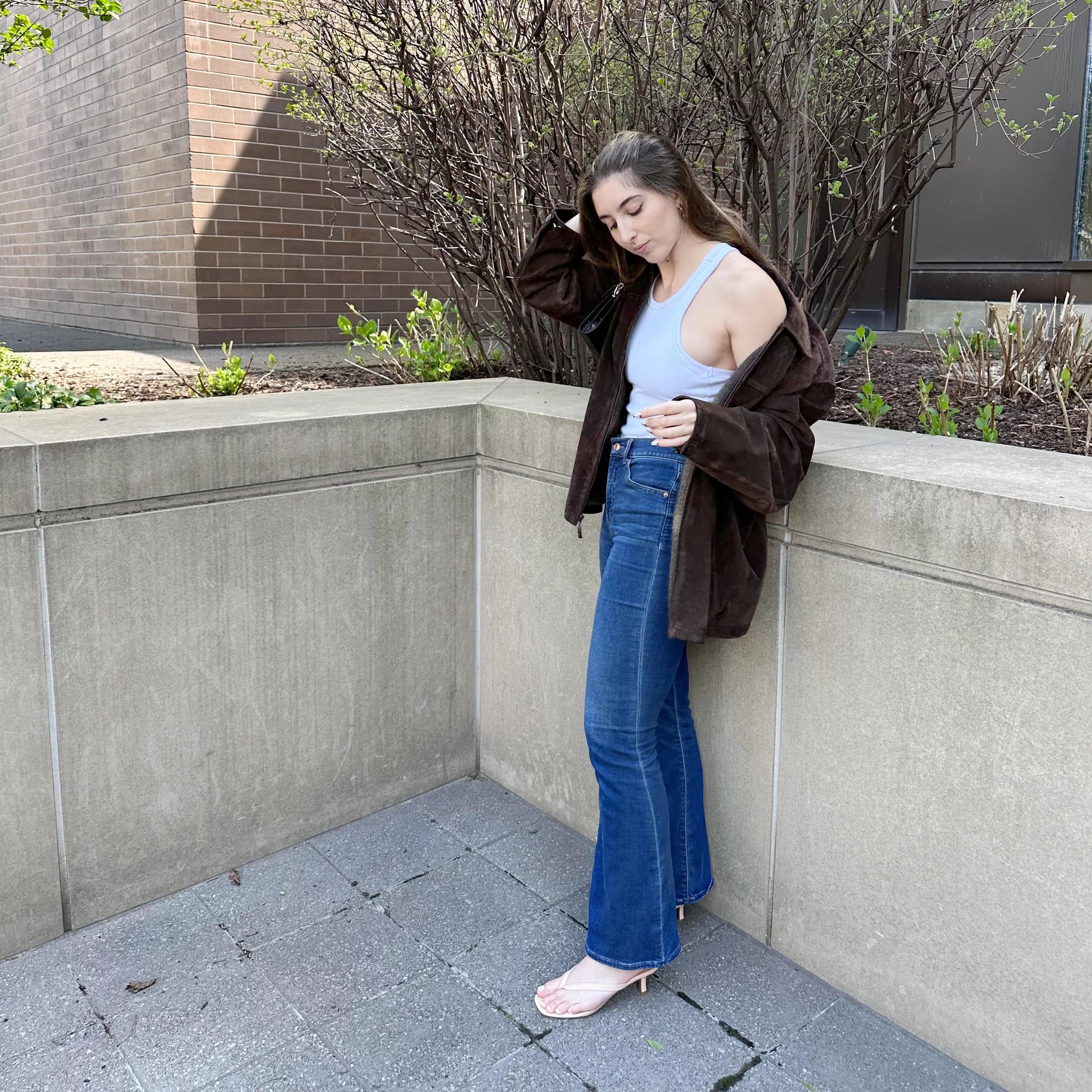 Last year, I purchased my first pair of thong heels. I was initially unsure about them, torn about whether I loved the minimalist design or despised them. (It's only natural I felt uncertain; they were popular in the ever-contentious '90s and early aughts, after all.) But given that I wore them so frequently that they ultimately fell apart, I'm clearly a passionate fan of the trend. If you're unfamiliar with the style, it's essentially a souped-up version of a flip-flop and not to be confused with the currently trending and equally controversial thong boot.
But back to thong-heeled mules. What's great about them is the strap-free design goes with everything, and they're so easy to slip on that you'll find yourself doing so on repeat. Likewise, my former pair made my feet hurt, and let's face it: comfortable shoes are hard to come by. So you can guess how excited I was to scroll past the Old Navy Faux-Leather Kitten-Heel Thong Mule Sandals ($20-$35) while compiling a shopping guide to the brand's best new arrivals for April. I added the beige shade called "Aura" to my shopping cart in size 9.5 — and hoped and prayed they'd be as comfy as my former favorite, since-discontinued pair. Keep scrolling for my honest thoughts.
What I Love About the Old Navy Kitten-Heel Thong Mule Sandals
What I love most about these sandals is their versatility; I know I'll slip them on time and time again this spring and summer with everything from jeans to dresses. The heel height (2.75 inches) is just right; I didn't feel unstable walking around in them, and I'm confident they'll look just as good with a casual outfit as a more formal one. I just know they're bound to become the most-worn sandals in my closet in the coming months, and I'd be doing myself a disservice not ordering a second pair.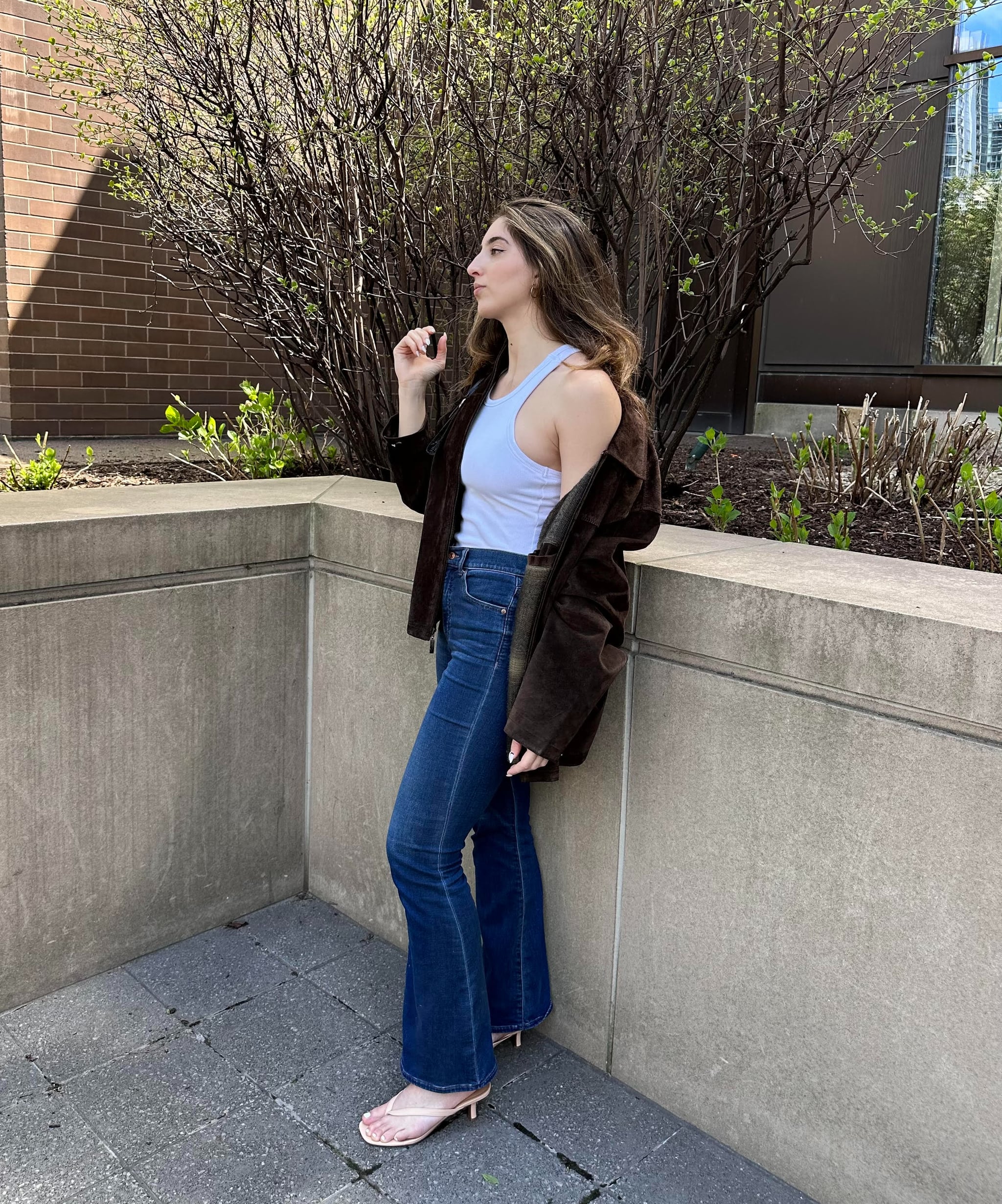 What's Worth Noting About the Old Navy Kitten-Heel Thong Mule Sandals
The truth is that it's not warm enough where I live to have these on rotation just yet. Regardless, I boldly decided to walk a mile in them — and I can't say I'd do it again. In defense of the shoes, though, they're by no means marketed as a hot girl walk accessory, so it's no surprise it wasn't the comfiest experience. But for the sake of the experiment, I advise against unwarranted long walks in them. Short jaunts? Fine! They're lightly padded, and multiple shoppers deem them comfortable. I just, quite literally, took things one step too far.
Other than that, I have no notes; IMO, they're a must have, and shoppers agree. They have primarily five-star ratings and rave reviews, with shoppers who echo my exact sentiments: "SO cute and look expensive," wrote one person. Another said: "Perfect for summer to dress up or down."
Who Are the Old Navy Kitten-Heel Thong Mule Sandals For?
These mule sandals are best for those looking for a versatile pair of shoes suitable for a number of occasions. I highly recommend them if you're eager to try the thong-style heel trend but don't want to shell out a ton of money for them. You really can't go wrong with these ones unless, for some reason, you plan to walk long distances in them, but my guess is, you don't.
Additional Details About the Old Navy Kitten-Heel Thong Mule Sandals
These shorts come in sizes 6-11.
They come in four colors: black, beige, pink, and green.
They're made of 51 percent recycled thermoplastic rubber and 49 percent polyurethane.
Image Source: POPSUGAR Photography / Marisa Petrarca