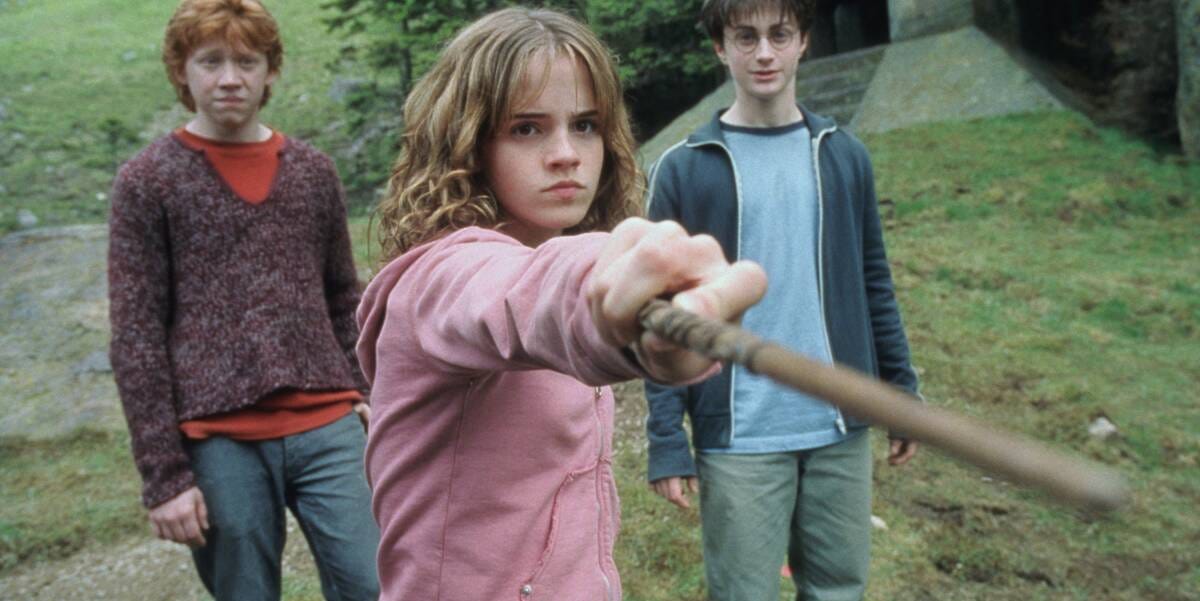 In the immortal words of Cornelius Fudge, "He's back." Less than 15 years after young wizard Harry Potter last appeared in Harry Potter and the Deathly Hallows: Part 2—and no matter how much vitriol has followed, largely thanks to transphobic comments by the original book series' author J.K. Rowling—the IP monster has demanded its supper, and in return Warner Bros. Discovery CEO David Zaslav has offered the tested-and-true Wizarding World tasting menu. But there's a twist! This time, the reboot will take the form of a television series, rather than an eight-film franchise stretching out over a decade. And there's more! A new cast will fill the old roles made famous by the likes of Daniel Radcliffe, Rupert Grint, Emma Watson, and Co.
There aren't many details about the series available just yet—only that it's happening, and people have opinions on the fact that it's happening. Here's a quick breakdown.
What is the new Harry Potter series about?
If you've watched the original film series, then you already know. Zaslav has promised that the reboot will be a faithful adaptation of the seven books in Rowling's series—meaning it will tell the exact same story as the movies.
Here's how the newly rebranded "Max" (the freshly integrated version of Discovery+ and HBO Max) is describing the series: "The stories from each of Rowling's Harry Potter books will become a decade-long series produced with the same epic craft, love and care this global franchise is known for. The series will feature a new cast to lead a new generation of fandom, full of the fantastic detail, much loved characters and dramatic locations that Harry Potter fans have loved for over 25 years. Each season will be authentic to the original books and bring Harry Potter and these incredible adventures to new audiences around the world, while the original, classic and beloved films will remain at the core of the franchise and available to watch globally."
Who will be in the cast?
We haven't the faintest idea! All we know is that it will be "new," meaning—thankfully—Radcliffe and friends won't be expected to undergo any CGI de-aging.
What is the controversy around the new Harry Potter TV series?
Without digging too deep into the Discourse™️, we can summarize two main reasons why some audiences aren't convinced a Harry Potter reboot is, shall we say, necessary:
One is that Rowling will be involved not only as the source material's creator but as an executive producer, meaning she'll have a sizable degree of creative control over the reboot. That's not good news for fans who consider her brand of trans-exclusionary feminism to be a rot spreading through an otherwise beloved franchise.
The second is that the story is far from new, nor is it particularly old. Harry Potter is practically inescapable in modern life: Whether it's his books or his films or his merchandise or his theme parks or his exhibits or his video games, the boy with the lightning bolt scar is astoundingly difficult to avoid. A certain air of exhaustion (not to mention anger) has permeated even the most devoted corners of the Wizarding World fanbase. What more can really be squeezed out of not just the same franchise, but the same story?
Addressing the conversation around Rowling herself in a presentation timed to the series' announcement, Casey Bloys, chairman and CEO of HBO & Max Content, had only this to add: "J.K. is an executive producer, and her insights will be helpful. We are in the Harry Potter business. The TV show is new and exciting, but we've been in the Harry Potter business for 20 years; this isn't a new decision. We're comfortable being in the Potter business. J.K. is a very online conversation … it's very nuanced and complicated and not something we're going to get into. Our priority is what's onscreen. The Harry Potter story is incredibly affirmative and positive about love and acceptance, and that's our priority, what's on the screen."

Culture Writer
Lauren Puckett-Pope is a staff culture writer at ELLE, where she primarily covers film, television and books. She was previously an associate editor at ELLE.