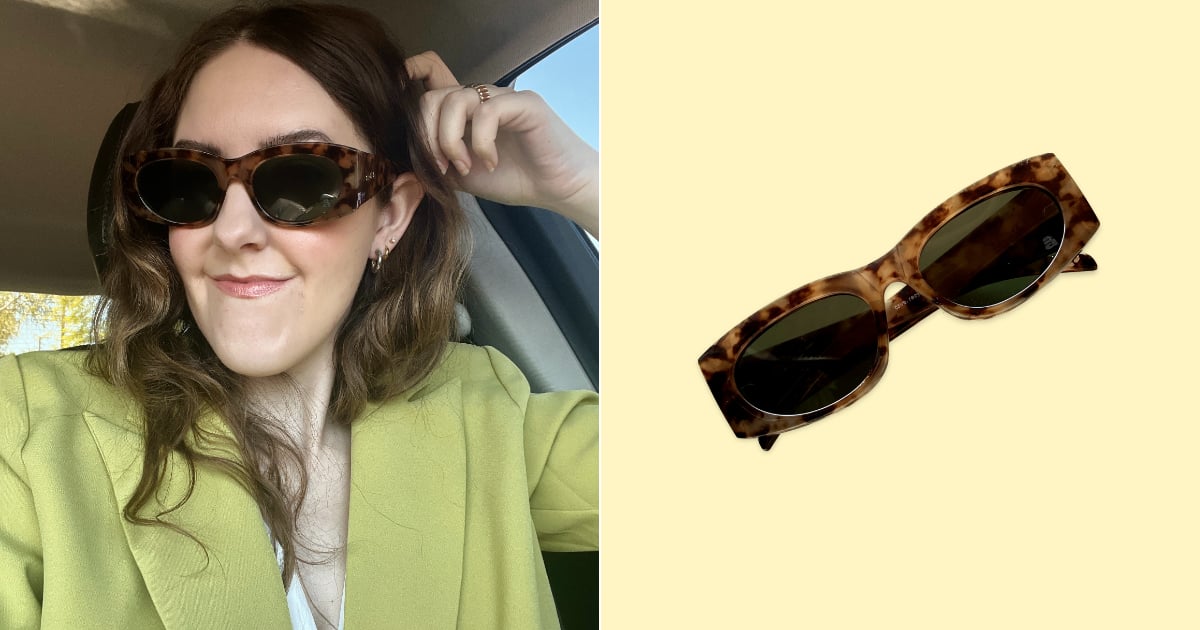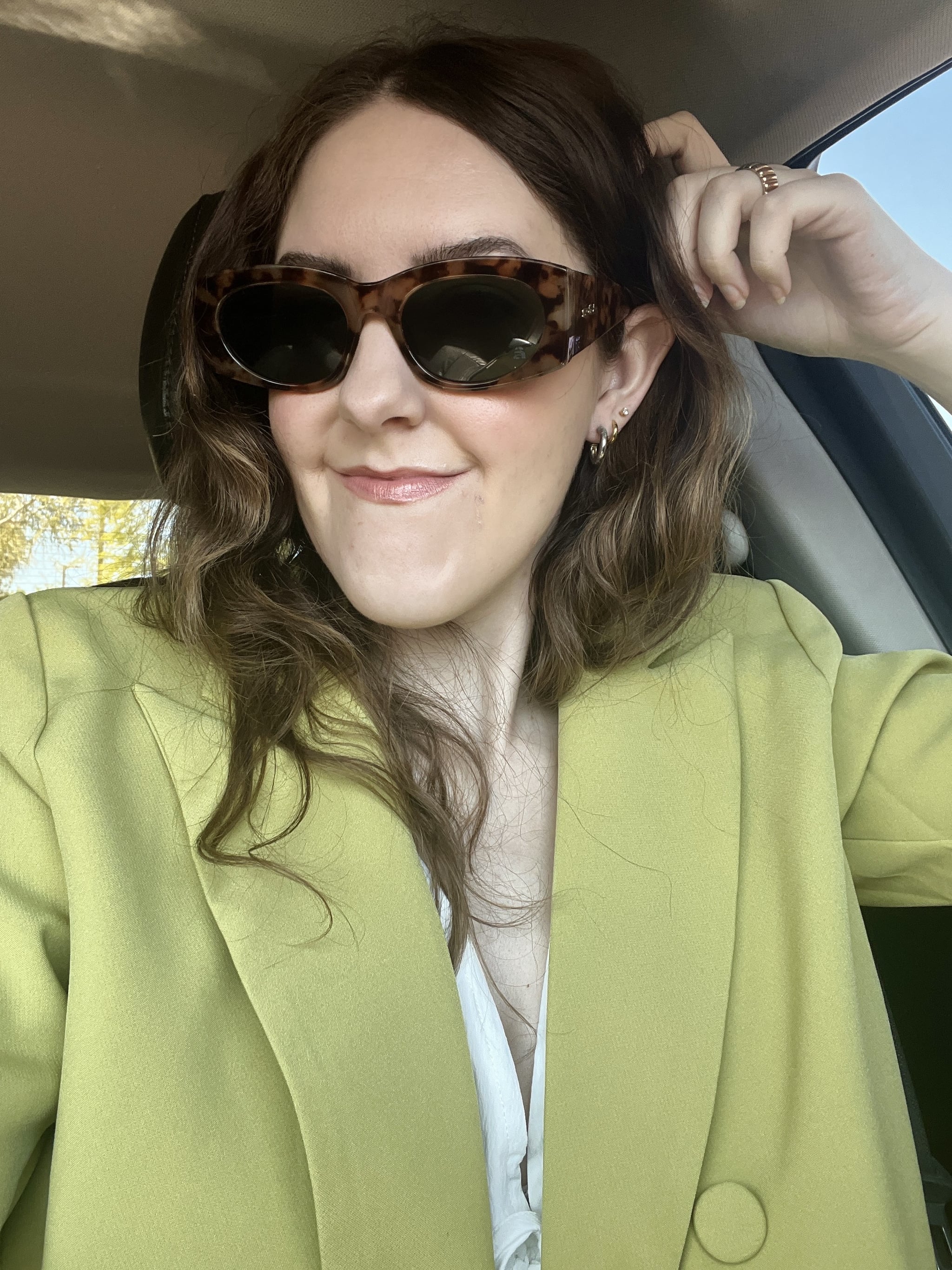 My first job out of college was working as an editor for a conscious lifestyle magazine, where I covered sustainable fashion and thrifting. Ever since, I've developed a deep appreciation for all things related to sustainability, and my work in the space has enabled me to become more familiar with all of the up-and-coming brands that are working to guide the fashion industry into a more eco-friendly era — namely Szade, the label behind the internet's most sustainable (and arguably, also the most stylish) sunglasses. The brand has been quietly bubbling up on my social media feeds over the last few months, with reviewers collectively obsessing over the different silhouettes, colors, and frames that are available to shop through the label. The coolest part about Szade? All of the sunglasses are made from recycled elements of other sunglasses — talk about true circularity!
I'll admit, even I was skeptical about how the label could manage to create so many trendy sunglasses that play into modern designs, all while relying mostly on old materials to craft the frames. Fortunately, Szade was kind enough to send me my own pair of the Cave Polarized Sunglasses ($90) so I could get a feel for the shades myself. After a month of basically wearing them nonstop (see this review from March where I'm also donning the style), the polarized sunglasses have not only cemented themselves as an essential in my accessory rotation, but they've also become just as much of a staple in my everyday tote bag as my wallet or even driver's license. Keep reading to see the full product details and why I'd argue these sustainable sunglasses are a worthy investment for any fashion-lover looking to be a little kinder to our planet.
What I Like About These Recycled Sunglasses
I love that these sunglasses not only look good when on (trust me, I get compliments almost every time I wear them), but they're also a pair I can feel really good about wearing because of their circular design. Oftentimes when shopping out sustainable fashion pieces, I feel like I have to sacrifice something; if they're really cute, there's a great chance they actually aren't that eco-friendly. Alternatively, I've found that some of the most sustainable accessories are often the most expensive and certainly don't feel like a pair you might mistake for a designer style. But these Szade sunglasses have proven to be the exception. The sunnies look much more expensive than they actually are, with an under-$100 price tag that's fairly reasonable given their thoughtful make. The sunglasses are much more dense than other styles like a classic pair of aviators, which I appreciate because it speaks to their durability and also gives me hope I'll be able to wear them for a long time.
What's Worth Noting
While the frames are made from recycled materials, the lenses are not and are instead crafted from a robust polycarbonate material. According to the brand, this ensures the "clearest and safest" experience for those wearing the shades, as the actual lenses are less likely to crack or shatter as a result of soft materials. If you're looking for an accessory that's made from 100 percent recycled elements, from the frame to the lenses and beyond, this pair might not be what you're looking for.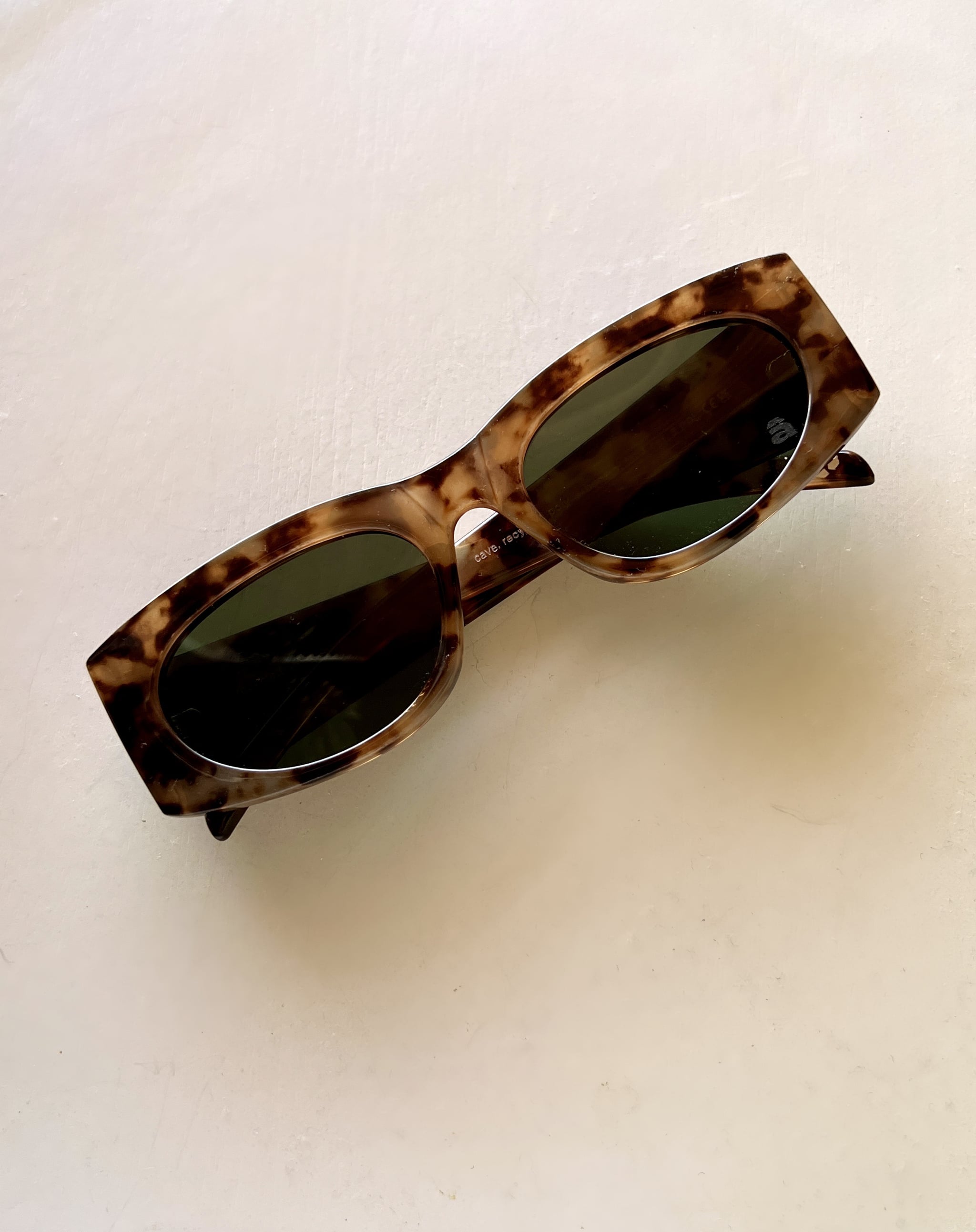 Who Are These Recycled Sunglasses Best For?
If you want an accessory that prioritizes sustainability without skimping on style, these sunglasses are definitely the best frames for you. All of Szade's pairs are incredibly modern and fresh, with silhouettes that play into the season's biggest sunglasses trends, while still maintaining a timelessness that ensures you can wear them for the longterm. The shades feel very comfortable while on; if I wasn't already aware that the sunglasses were made from recycled elements, I'd have no clue they weren't just crafted from a traditional acrylic or polycarbonate material. And if you're someone who's prone to having their sunglasses break, these frames boast a durable build, so you can relax knowing they won't break or snap as easily as other sunglasses — even if they get shoved into the bottom of your bag every now and then.
Where Are These Szade Sunglasses Available?
These sunglasses are available to shop exclusively at Szade.
Additional Details
This particular pair is available to shop in three unique colorways, including a moss polarized frame (my style of choice), ink black, and spiced brown.
Szade's circular manufacturing process involves collecting leftover waste from frames that would otherwise end up in a landfill, transporting them to the brand's facility, and putting them through a unique recycling process that breaks down the product and uses the leftover raw materials to create a new pair of sunglasses.
Many of Szade's frames are made with a nongendered design in mind, which removes unnecessary category barriers and helps users feel more empowered to shop out the style that's best suited for them.
Rating:
Image Source: POPSUGAR Photography / Kyley Warren