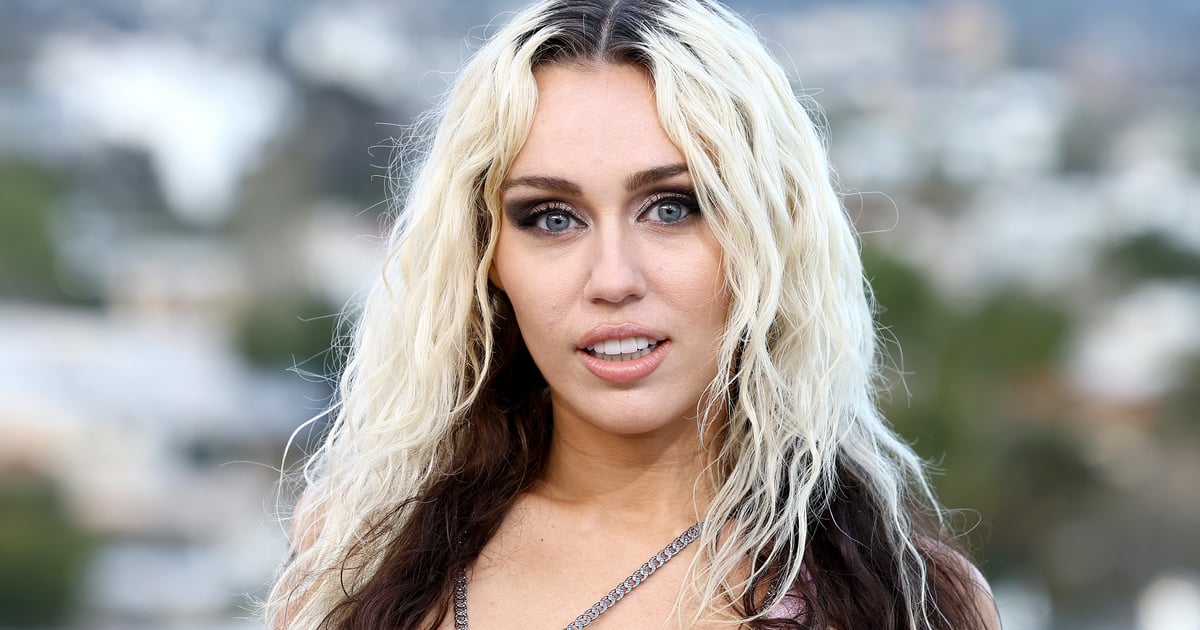 Miley Cyrus is celebrating the 12th week in a row with "Flowers" as a global #1 hit, posting a photo of herself dancing in a white one-shoulder swimsuit and black slingback heels. The swimsuit is vintage, from the Spring 1998 Gucci collection from Tom Ford. Though subtle, the hardware on the left shoulder is actually an elongated Gucci "G." While it's since sold out, a dealer on 1st Dibs was selling the swimsuit for $7,200. One-shoulder maillots are a big trend for the coming season so it's a sure bet you'll be able to shop similar styles come summer.
In the Instagram post, Cyrus looks mid-dance, hands held out to her sides. With short hair hanging free and bright red lips, she smiles like someone who is in full celebration mode. The caption of her post reads, "Flowers is spending a 12th week globally at #1 THANKS TO YOU!"
Cyrus has been celebrating each week that her single remains a global #1 hit, announcing it to the world in a slew of vintage looks from the '80s and '90s on her Instagram account and thanking her fans for all of their support. While sustainable shopping is at an all-time high, the most sustainable fashion of all is arguably shopping vintage, so it's great to see Cyrus promoting it in such a cool way.
Throughout her "Endless Summer Vacation" promotion, she has worn several vintage looks, many of which are bodysuits and catsuits. Last month, teasing a music video for "River," she wore a vintage black minidress from Tom Ford's time at Gucci as well. And, before that, she wore a vintage Maison Margiela bodysuit and another Tom Ford for Gucci creation from the 1997 collection by way of a bright red thongkini.
Here's hoping that Cyrus remains in the #1 spot through summer, both because of her killer hit song as well as the promise of more vintage looks that slay to come. Scroll up for a closer look at her vintage swimsuit moment.