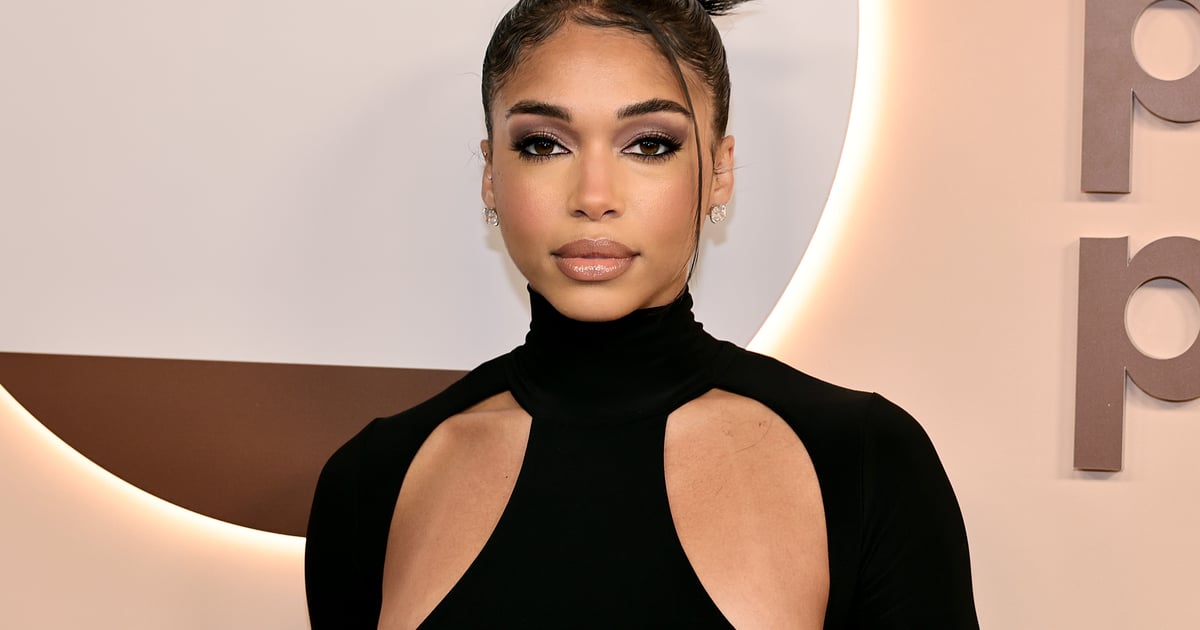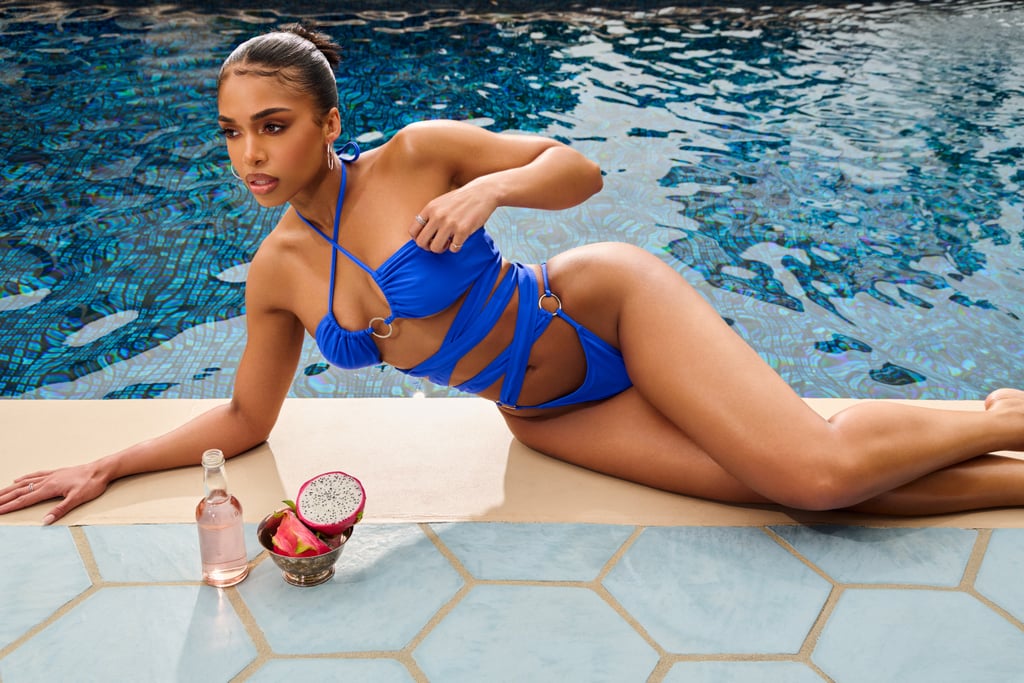 Image Source: Courtesy of PrettyLittleThing
Lori Harvey first rose to fame thanks to her well-known parents, Steve and Marjorie Harvey. But she's quickly making a name all her own, as both a beauty mogul and a fashion darling. The Skn By LH founder is constantly showing off her styling chops by wearing one enviable outfit after another. It seems like she has a whole collection of rare vintage designer pieces like her dreamy Vivienne Westwood corset and vintage Versace nude dress. And she has a knack for styling high-end luxury with accessible items, pairing a designer find with more casual pieces like ripped jeans and Nikes, for example.
Harvey leans into some of the season's most alluring trends, from cutouts and high slits to naked dresses and string bikinis. In May 2023, she wowed on the Cannes red carpet in a sheer velvet Dundas dress. At Revolve Festival in April, she kept all eyes on her in a white maxi dress with chest and ab cutouts by Aya Muse. In that same month, she stunned at a Revolve party wearing a naked catsuit a thing, wearing a one-piece look by Off-White that doubles as a wedding dress.
She also gravitates toward flirty and fun swimwear trends, vacationing in the top styles of the moment. In April, she went to Turks & Caicos to unwind wearing a low-cut Dior swimsuit with a bold chest cutout. And during a trip to Brazil in January, she looked flawless in a low-rise bikini from the Louis Vuitton x Yayoi Kusama collaboration.
Most recently, she posed for a campaign for PrettyLittleThing, showcasing the curated collection she debuted with the brand on July 11. Her stylish swimsuit featured a trendy upside-down bikini neckline and a criss-cross strap creating 7 striking cutouts. She reved up the glamour quotient by adding small gold hoops and several silver rings. "My swimwear edit with @prettylittlething is available now," she captioned the post. "Can't wait to see you all in the collection."
Keep reading to check out her latest outfit and more of her best style moments ahead.
Lori Harvey Wearing a PrettyLittleThing Bikini From Her Swimwear Edit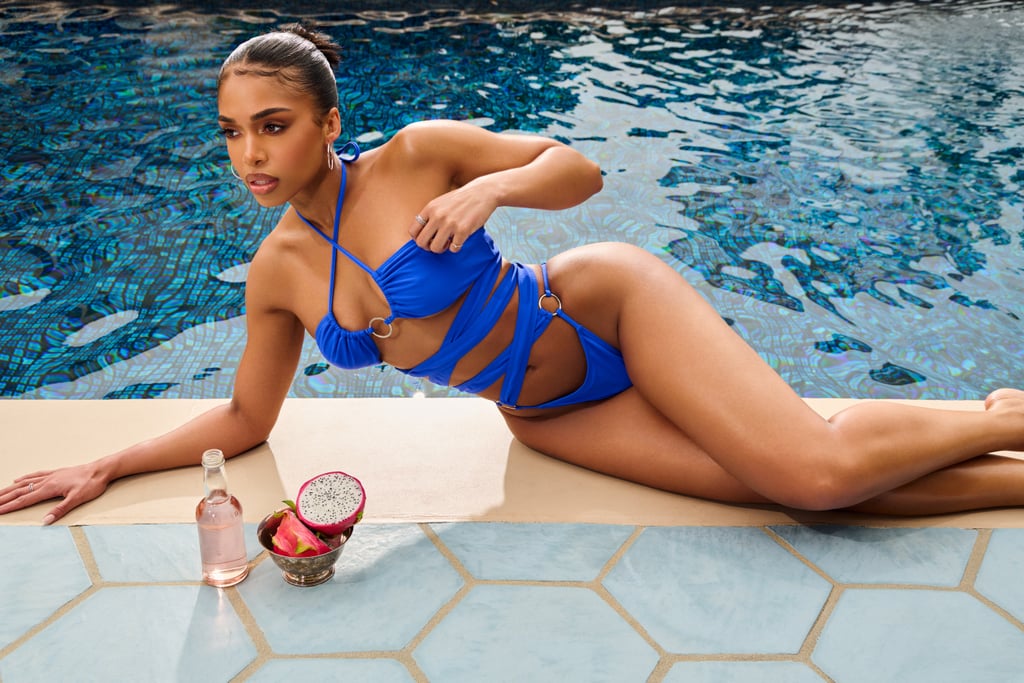 Image Source: Courtesy of PrettyLittleThing
1 / 15
Lori Harvey Wearing a PrettyLittleThing Swimsuit From Her Swimwear Edit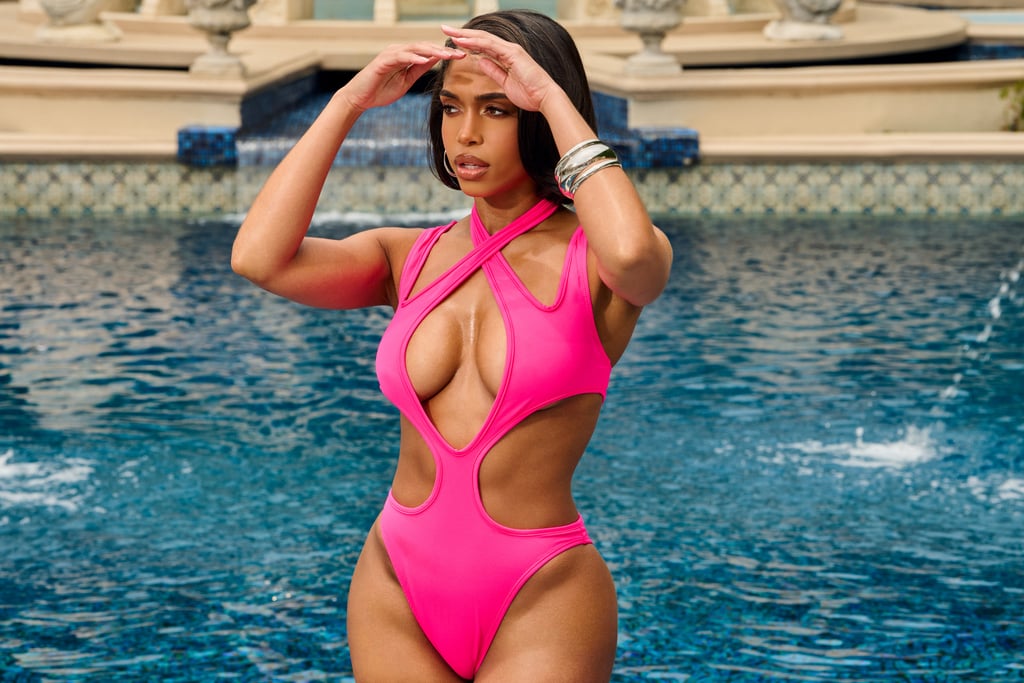 Image Source: Courtesy of PrettyLittleThing
2 / 15
Lori Harvey Wearing a PrettyLittleThing Bikini From Her Swimwear Edit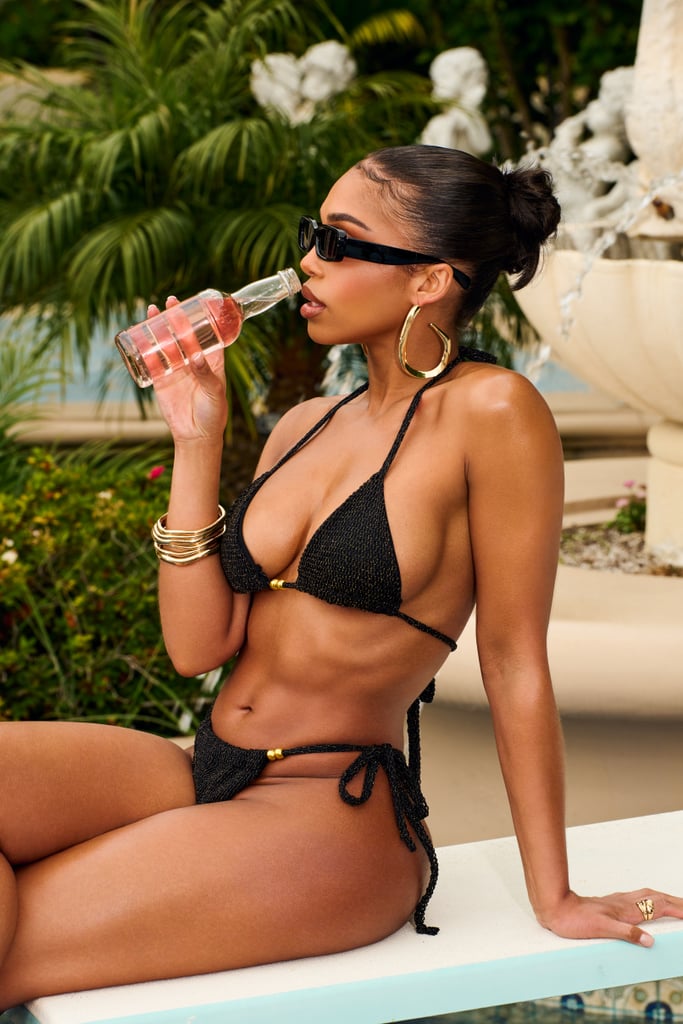 Image Source: Courtesy of PrettyLittleThing
3 / 15
Lori Harvey Wearing a PrettyLittleThing Swimsuit From Her Swimwear Edit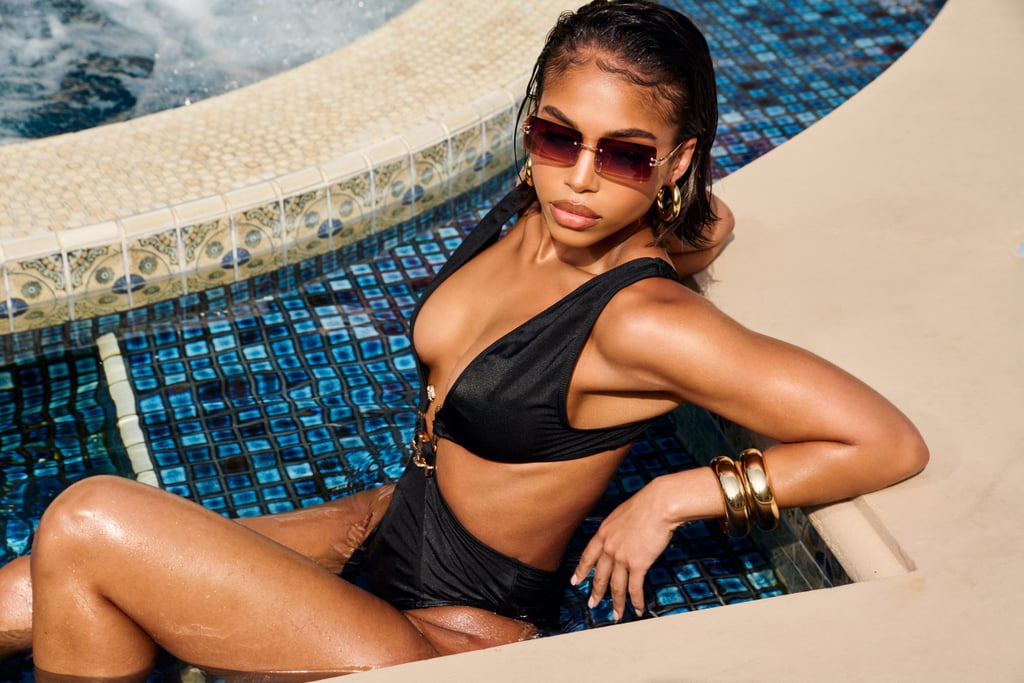 Image Source: Courtesy of PrettyLittleThing
4 / 15
Lori Harvey Wearing a PrettyLittleThing Bikini From Her Swimwear Edit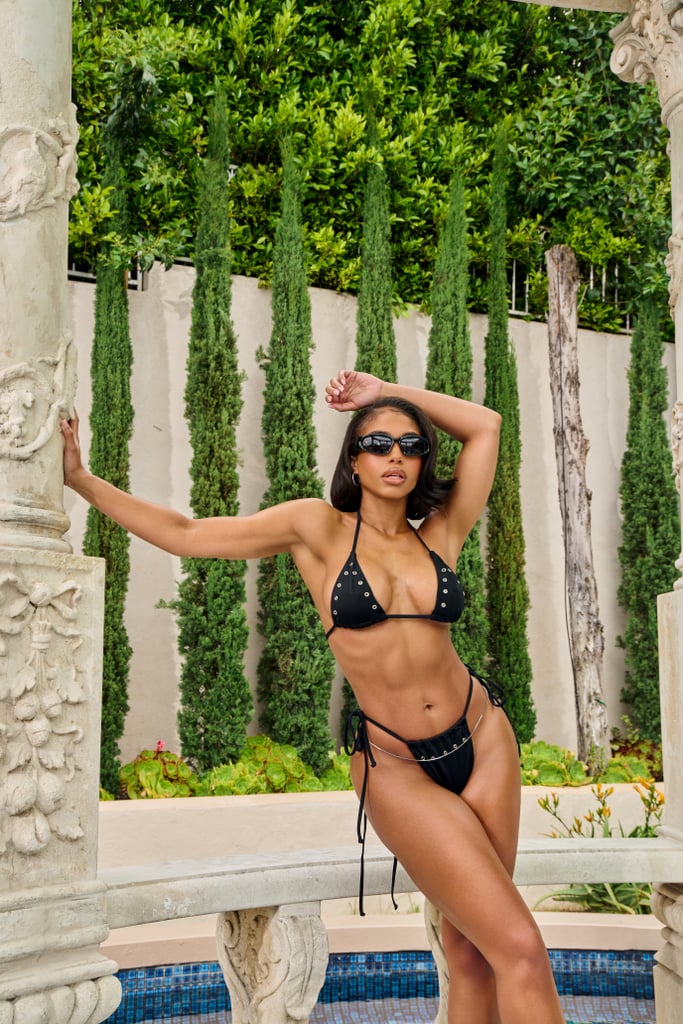 Image Source: Courtesy of PrettyLittleThing
5 / 15
Lori Harvey Wearing a PrettyLittleThing Bikini From Her Swimwear Edit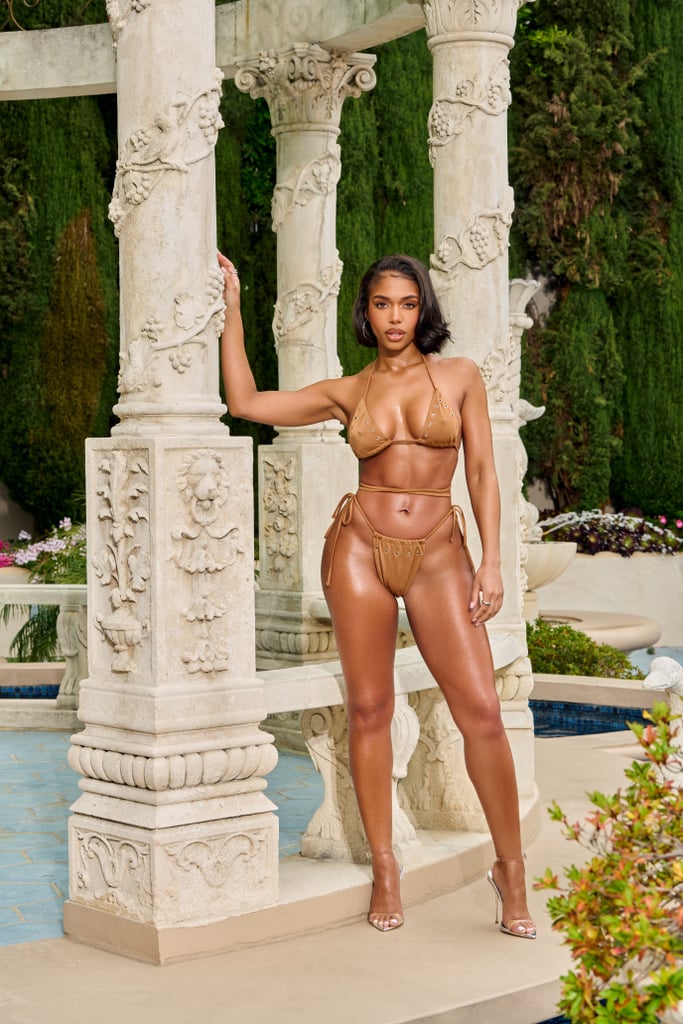 Image Source: Courtesy of PrettyLittleThing
6 / 15
Lori Harvey Wearing a PrettyLittleThing Bikini From Her Swimwear Edit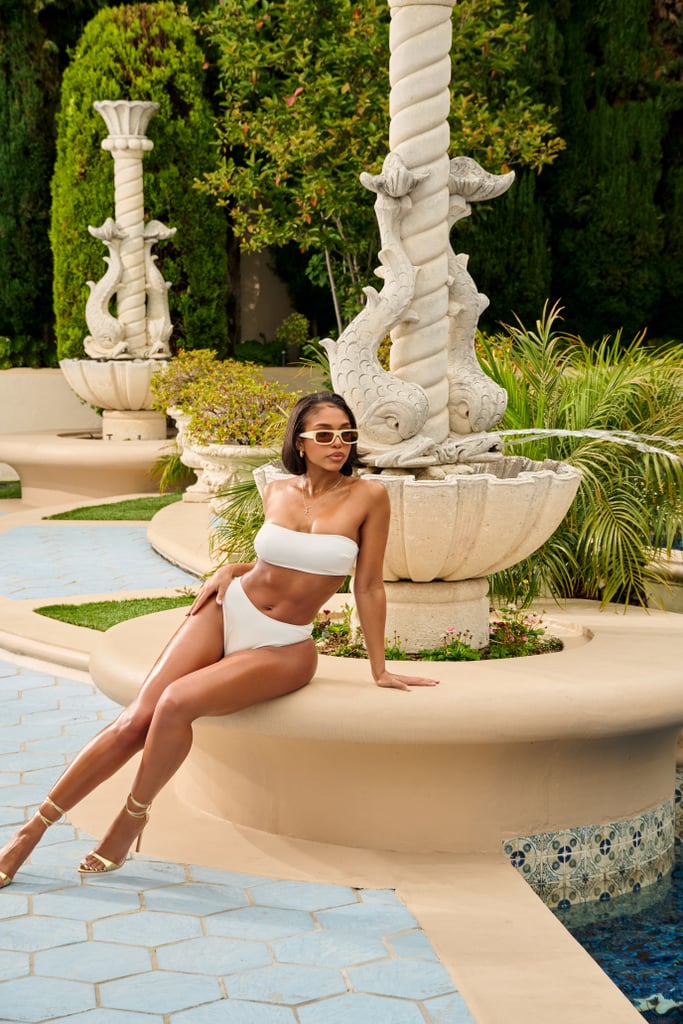 Image Source: Courtesy of PrettyLittleThing

7 / 15
Lori Harvey Wearing a PrettyLittleThing Bikini From Her Swimwear Edit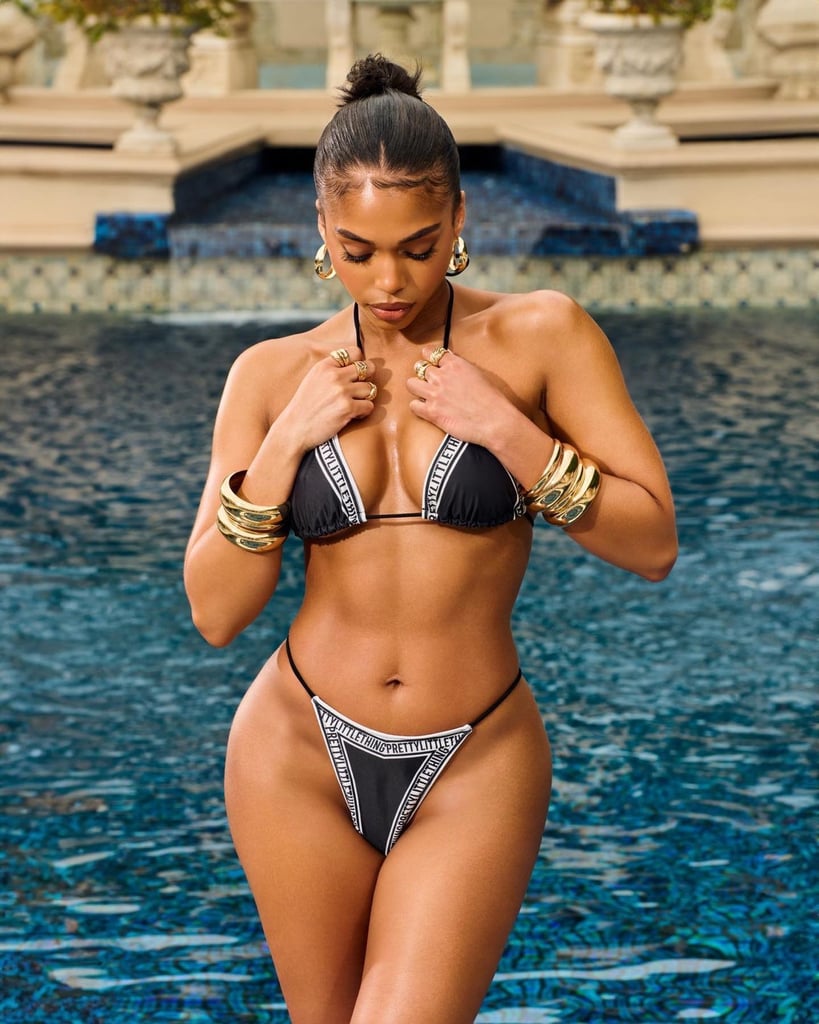 Image Source: Courtesy of PrettyLittleThing
8 / 15
Lori Harvey in a Gold Plunging Dress at The Serpentine Gallery Party, June 2023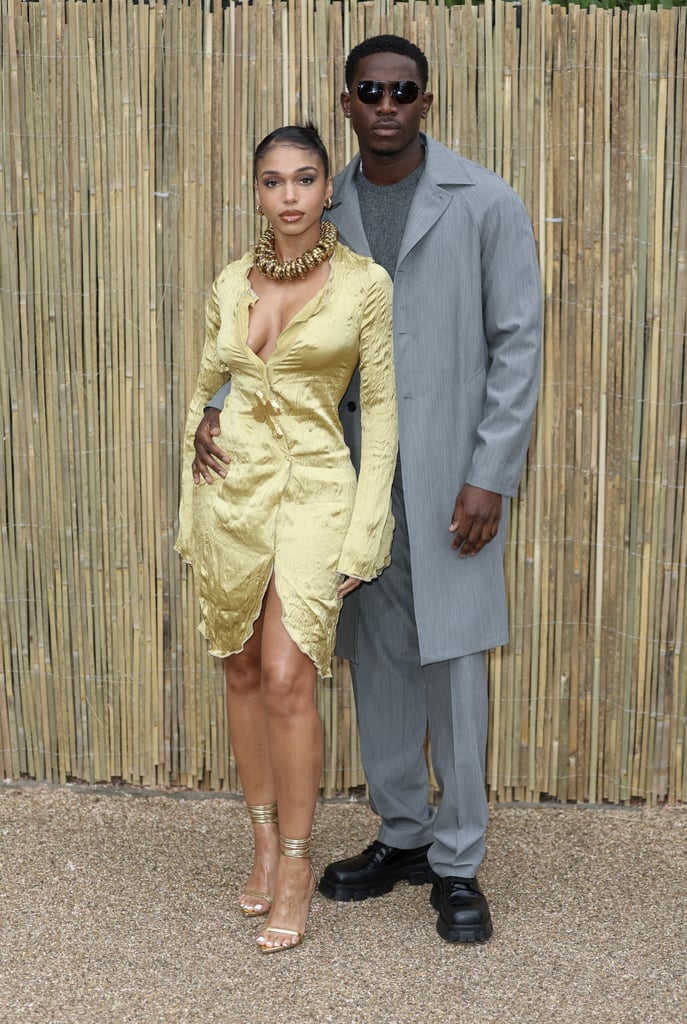 9 / 15
Lori Harvey in a Sheer Lace Crop Top and Matching Pants, June 2023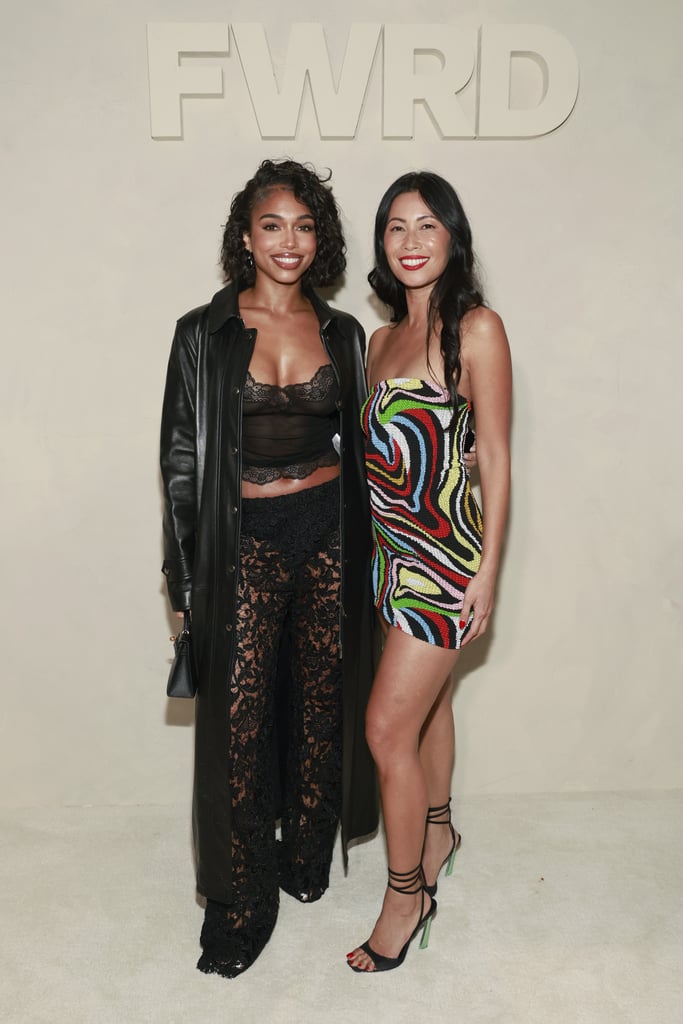 10 / 15
Lori Harvey in a Red Burberry Suit, December 2021
11 / 15
Lori Harvey in a Dior Printed Minidress, January 2022
12 / 15
Lori Harvey in an Acne Studios Blazer and Skirt, December 2021
13 / 15
Lori Harvey in a Mugler Cutout Minidress, December 2021

14 / 15
Lori Harvey in a Prada Pink Catsuit, January 2022
15 / 15