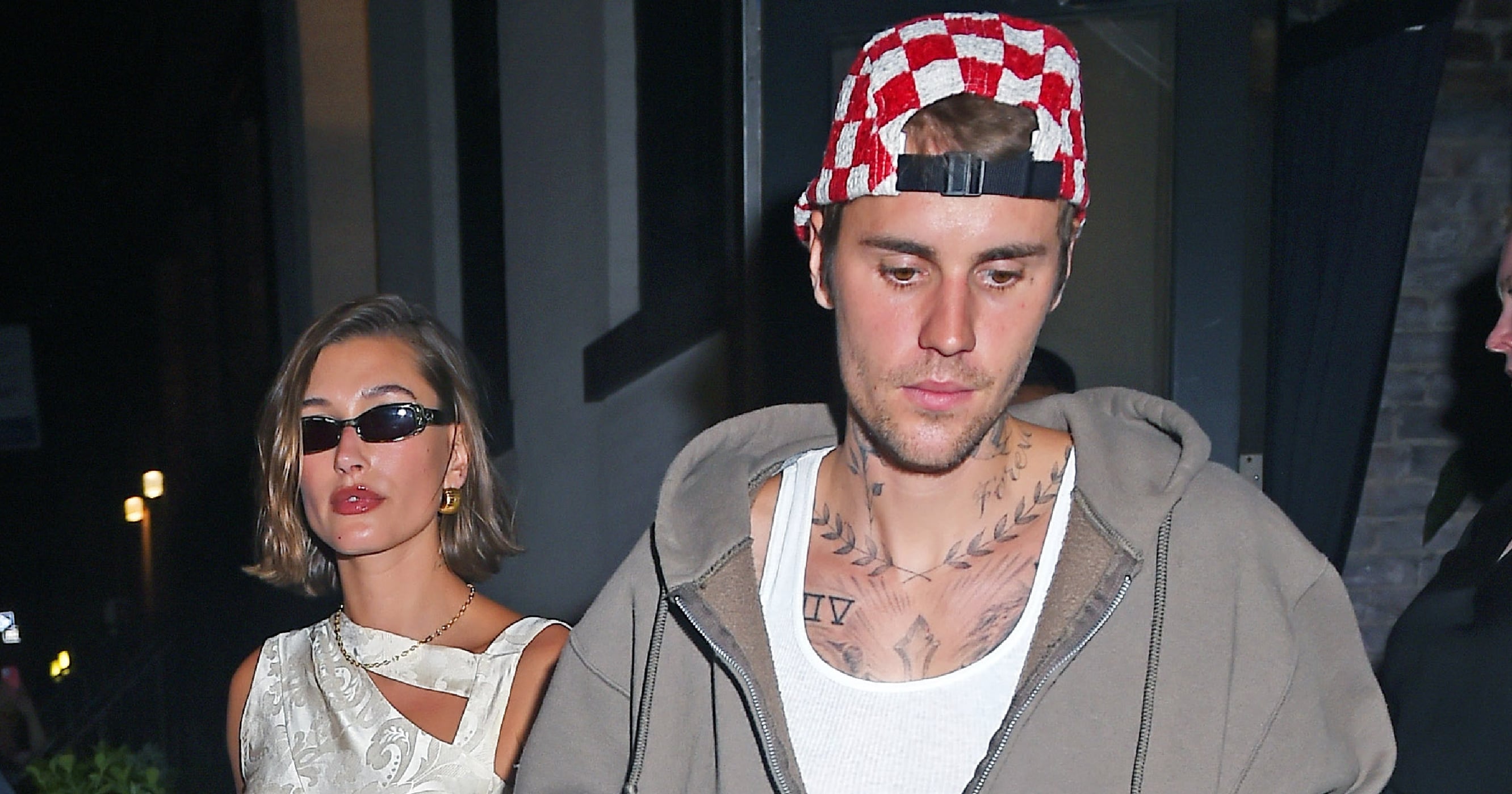 Hailey Bieber knows that sometimes, less is more. On a July 19 date night with husband Justin Bieber, the Rhode founder made her way to New York restaurant L'Artusi in a dreamy, asymmetrical white minidress. The simple design appeared ideal for summer, featuring a light floral pattern, side leg slit, and tiny triangular cutout along her collarbone. Hailey looked perfectly elegant and ready for a night out, accessorizing the silk dress with delicate golden jewelry, tinted sunglasses, and white strappy sandals. Justin, on the other hand, went more casual in a taupe hoodie, white tank top, and checkered baseball cap.
Over the years, Hailey has established herself as a minimalist when it comes to her personal style, rocking an ultra sleek latex minidress for another date night in London, and even matching with Justin in coordinated leather jackets and light-wash jeans in an ultimate couple moment. This borderline bridal take on date-night fashion further proves her dedication to upscale elegance, following in the footsteps of the quiet-luxury aesthetic championed by celebrities like Kylie Jenner and Sofia Richie.
The quiet-luxury trend is based in simplicity and quality — a philosophy Hailey herself has used to build her own beauty brand. Think items that look expensive without visible designer labels. For Hailey, that includes anything from elevated basics like loafers and miniskirts ("My top wardrobe tip would be you can never go wrong with the basics," she told Vogue back in February), or a classic white dress like this one. Read on to see how Hailey kept it simple and made a NYC date-night look luxurious.