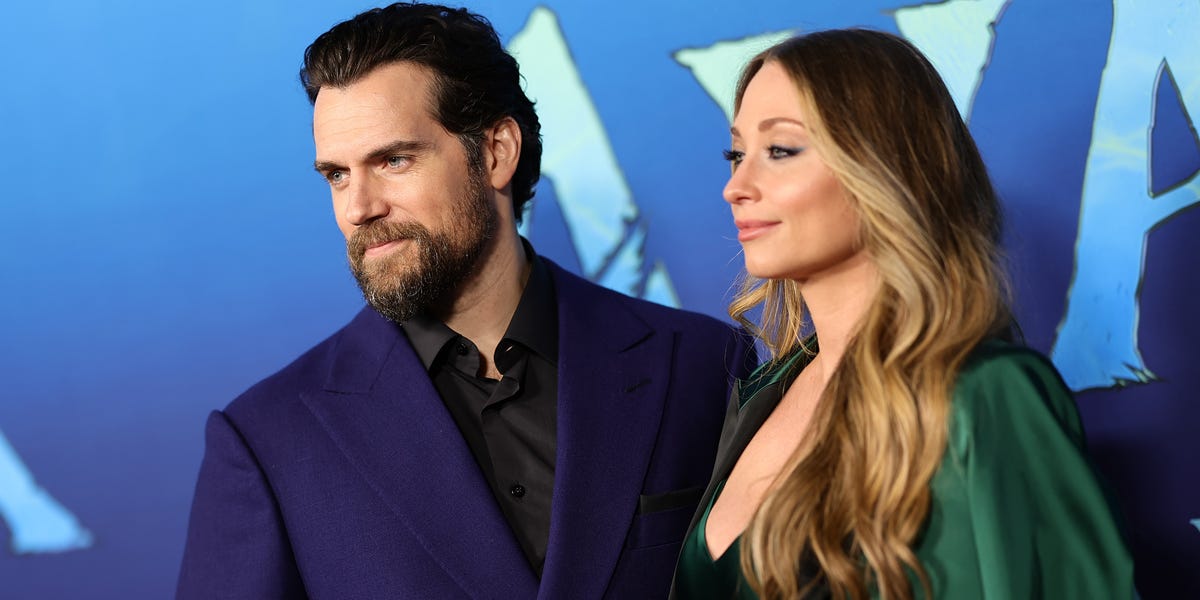 Henry Cavill's relationship with girlfriend Natalie Viscuso has been going strong for over a year and a half now. While the two have kept most parts of it private, they've shared little glimpses here and there of their partnership.
In November 2021, Viscuso shared her latest tribute to the Justice League actor. "I am so, so proud of you, Henry. You truly are the greatest man I have ever known," she wrote. "The Hollywood Reporter did an incredible job with this cover story—it really is a great read. SO PROUD I'm literally crying. 🤣"
And on October 27, 2022, the two went red carpet official, attending their first event together: Cavill's Enola Holmes 2 premiere in New York City. They went on to announce in December 2022 that they were working on a Warhammer 40,000 adaptation together.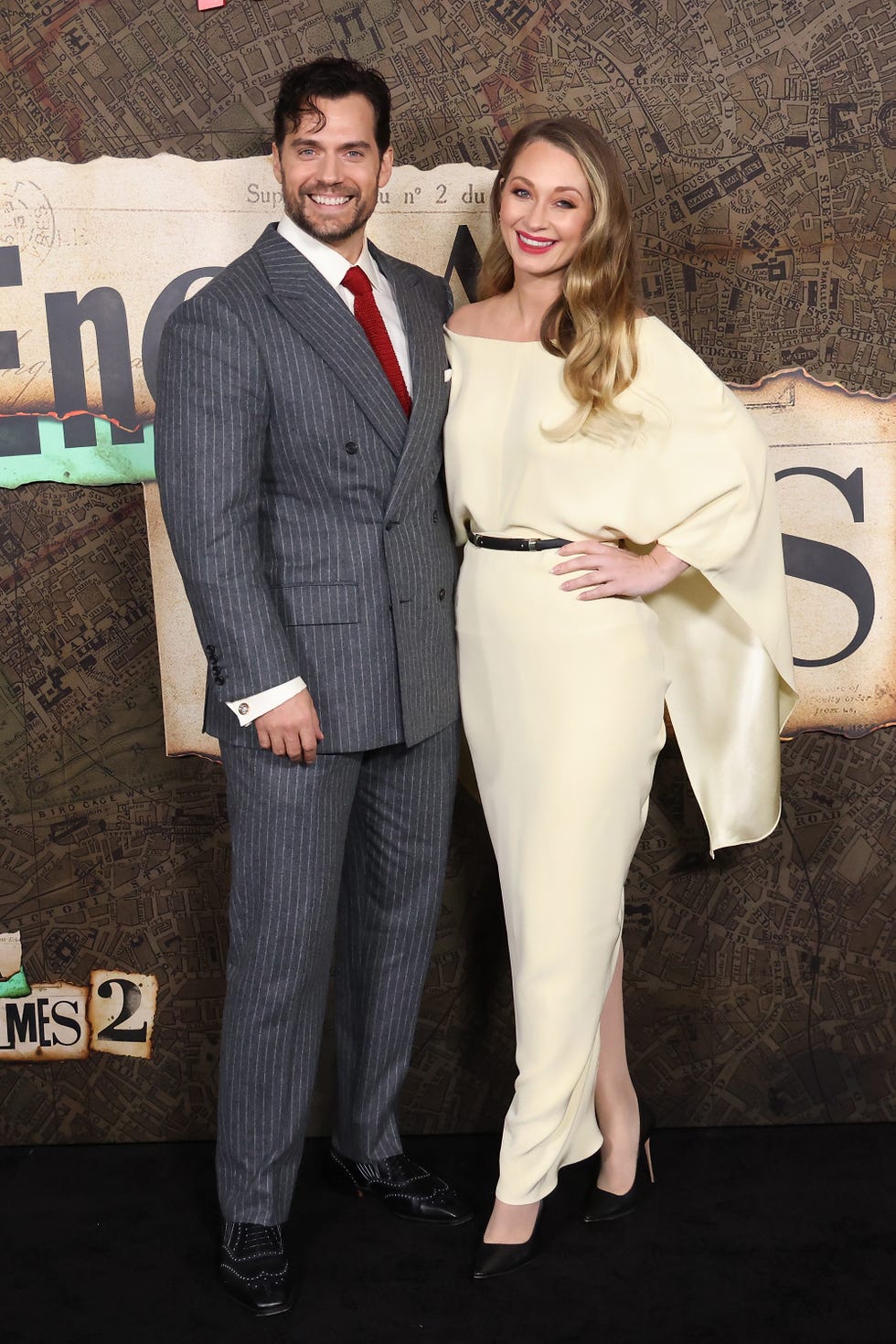 Taylor Hill//Getty Images
So, who is Viscuso and what is her history with Cavill? She's not exactly new to the spotlight. Here's what we know about her.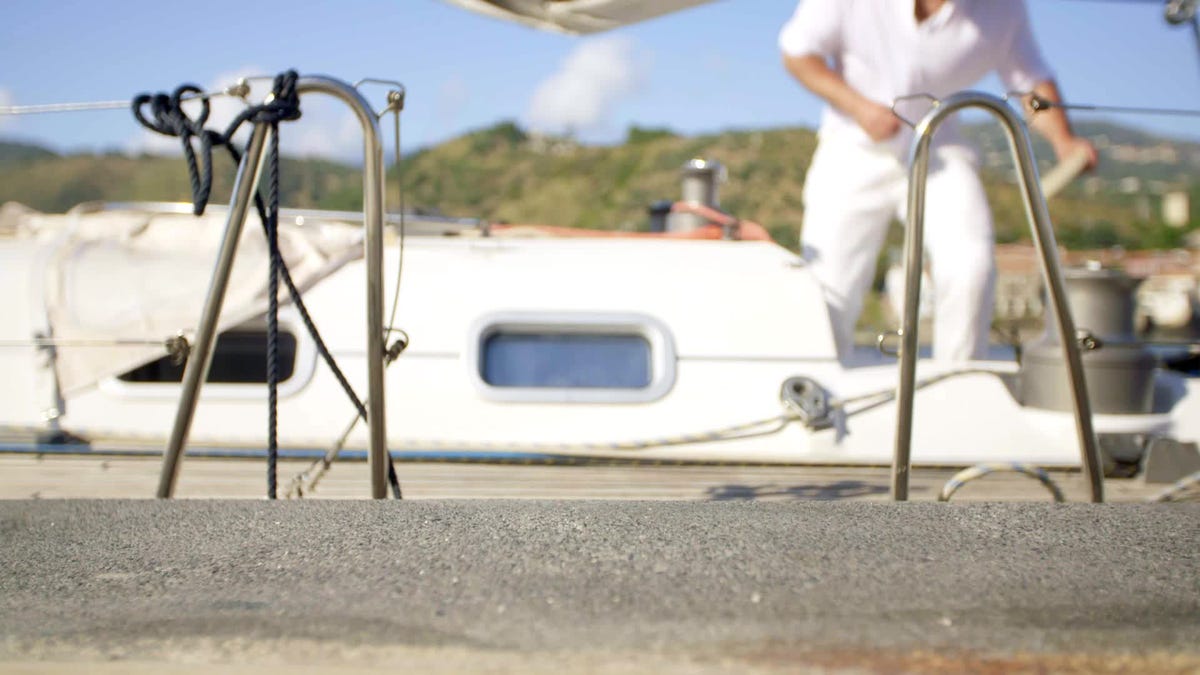 She was on My Super Sweet 16.
It's been more than 16 years since the first episode of the popular MTV series first aired, but if you can think back to season 1, you might recognize Viscuso. Her 16th birthday party was featured on the 2005 season with the following description:
"At 15 years old, Natalie is now living in a $5 million house and cruising around town in her dad's Bentleys and Ferraris. What more could she want? How about being the most popular girl at school?"
She's from New Mexico, but she spent the latter part of her teen years in California.
The episode description also mentions: "Natalie has just moved from dull Roswell, New Mexico to glamorous La Jolla, California to live with her wealthy dad and stepmom."
She is a Hollywood executive.
Per her LinkedIn, Viscuso was formerly vice president of television and digital studios at Legendary Entertainment. Legendary happens to be one of the companies behind Cavill's movies Man of Steel (2013) and Enola Holmes (2020).
Legendary is also behind the October 2021 release Dune, starring Zendaya, Jason Mamoa, Timothée Chalamet, Josh Brolin, and more.
In May 2022, Deadline reported that Viscuso switched jobs. She was "tapped to oversee television as Vice President of TV at Roy Lee's Vertigo Entertainment," the outlet wrote.
She is a dog parent, too.
Viscuso has a French Bulldog named Meat, and she loves to post photos of him (as she should!).
She looks a lot like her mom.
Viscuso has shared many photos of her mom, Tammie Kay Baumann, who died after a battle with cancer in August of 2017.
"Today I'm choosing to remember her in all of her incredible beauty, joy and radiance that she was so loved for," she wrote, a year after her death. "The last photo here is only a couple months before she died, and yet, she was still stunning, positive minded and shining with love. She never believed she was dying. She had such a hunger for life and desperate need for us to be together, mother and daughter…she just wouldn't accept death. She fought the most excruciating battle…I actually can't fathom anything worse. But she fought every step with her beautiful smile brightening up the darkest of rooms. She is the strongest woman I've ever known. Today, that's what I'm remembering. And of course, #fuckcancer."
She loves California adventures.
This New Mexico-turned-California girl really seems to love hanging out in the beautiful nature her new home has to offer.
Even during quarantine:
Cavill and Viscuso went Instagram official in April, while playing a game of chess.
"This is me looking quietly confident shortly before my beautiful and brilliant love Natalie, destroys me at chess," Cavill wrote of the Instagram that revealed their romantic relationship. He shared a photo of him and Viscuso, who was looking at a chess board as if she's in a scene on Netflix's The Queen's Gambit.
Viscuso also posted the photo on her Instagram grid with the caption, "Just teaching my dear Henry how to play some chess…or…maybe he let me win? 🤷‍️"
Cavill has spoken out against abuse she's received since their relationship became public.
In May 2021, the actor posted on Instagram asking his online followers to stop speculating about his personal life. Alongside a photo of him and his girlfriend, Natalie Viscuso, he wrote:
"Dear fans and followers, I wanted to make a wee community announcement. I couldn't help but notice that there has been some social animosity of late. It's becoming increasingly prevalent on my feed. There has been lots of, let's call it speculation for now, about my private life and professional partnerships. Now, while I do appreciate the passion and support by those very people who are 'speculating.' It has come to such a point that I needed to say something, which in itself, is a bad thing. We are living in an age of social enlightenment. More and more, people are realizing that their views may have been blinkered and that they need to expand them to encompass others. So, to you out there who are expressing your disdain and showing your displeasure through a surprising variety of ways, it's time to stop. I know it can be fun to speculate, to gossip, and to dive into our own personal echo chambers on the internet, but your 'passion' is misplaced, and it causes harm to the people I care about most. Even your most conservative of negative assumptions about both my personal and professional life just aren't true. Let's embrace this age of social enlightenment together, and move forward with positivity. I am very happy in love, and in life. I'd be enormously grateful if you were happy with me. If you can't bring yourself to be happy with me, then at the very least try to do yourself proud and be the best version of yourself."
This post came a little more than a month after Cavill posted the first Instagram official photo of Viscuso.
Cavill and Viscuso first sparked dating rumors in early April 2021.
The couple ultimately went Instagram official just days after they were seen walking Cavill's dog, Kal in London. The Daily Mail ran photos of them, seemingly exposing their relationship.
Cavill's relationships have long been an interest of the British tabloids, but his relationship with Kaley Cuoco might have been the most high-profile of them all.
Per Cosmopolitan, the two only dated for about 10 days in the summer of 2013—but the pairing got a significant amount of press. Cuoco credited Cavill for making her more of a paparazzi target.
"It was Superman," Cuoco told the magazine in 2014 of the newfound attention.
"I had no one following me until I met Superman. I've been in this business for 20 years, and my whole life, I could go anywhere, do anything. There had not been one paparazzi photo of me until like seven months ago. The recognition has been crazy. And then meeting Ryan and getting engaged so fast, I knew people were going to think it was so ridiculous."
During an interview with Andy Cohen in December 2020, the talk show host asked Cuoco about her ex-Superman, per Us Weekly.
"Kaley, is the Man of Steel really made of steel?" he asked, reading off a fan question.
"Oh, my God," she said. "I don't know. I never say, 'I don't know.' I always have an answer, but I don't know."
Viscuso signaled her relationship with Cavill was going strong six months in when she shared an Instagram tribute to him in November 2021.
Viscuso congratulated Cavill on his The Hollywood Reporter cover story. "I am so, so proud of you, Henry. You truly are the greatest man I have ever known," she wrote. "The Hollywood Reporter did an incredible job with this cover story—it really is a great read. SO PROUD I'm literally crying. 🤣"
Cavill shared that Viscuso cooked for his 39th birthday in May 2022.
Cavill gave an update on his life with Viscuso, sharing that his girlfriend cooked with him for his 39th birthday in May 2022. "A very belated thank you for all the birthday wishes and messages," Cavill wrote. "My beautiful sous chef Natalie and I celebrated it in our own way this past weekend by cooking up some foods at home. There is a good chance that some wines were drank along with said foods. What you see above are Joojeh kababs (Persian style chicken kebabs), some gyro bread, saffron rice, and Tzatziki, all made from scratch. Which sounds like some work, and was definitely something new for us to cook, but it's really pretty simple. There are loads of recipes online for all of those things too. We just found some that suited us. #BirthdayWeekend #Foods #Wines #BowBowww."
Cavill shared a selfie of the two on May 22, 2022.
Cavill signaled that he and Viscuso remain very happily together at the end of May. The actor shared a selfie of the two out walking for a fundraiser. "Our Durrell Challenge is officially complete!" he wrote. "We decided to walk it today, mostly because I've had the nine shades of hell beaten out of me through two weeks of fight scenes, and ma body wasn't ready for a 13km run! I also suspect that Natalie may have broken her foot a little while ago, so I'm utilising her injury as a convenient excuse for me! I hope you've all enjoyed your Durrell Challenge experiences so far! @TheDurrellChallenge @Durrell_JerseyZoo #DurrellChallenge."
Cavill and Viscuso went red carpet official in October 2022.
After a year and a half of dating, the two attended the Enola Holmes 2 premiere on October 27, 2022 and posed together on the red carpet. It marked their first joint event and served as a signal to all publicly that they are flourishing privately.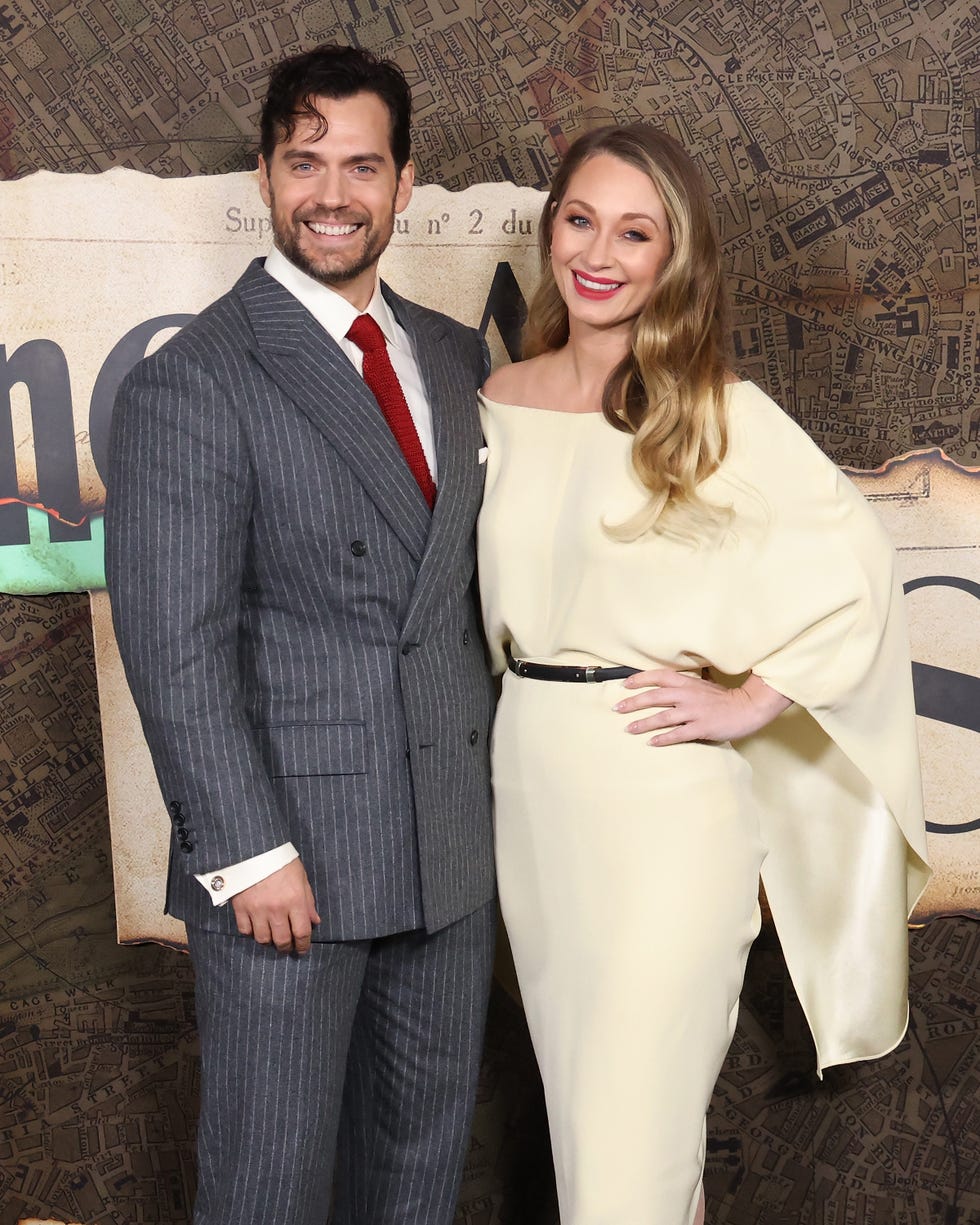 Taylor Hill//Getty Images
Cavill and Viscuso did their second red carpet in December 2022.
Weeks after their red carpet debut, the couple hit another premiere red carpet. The two posed alongside each other at the Avatar: The Way of the Water premiere in Hollywood on December 12. Both wore cool tones, Cavill in navy and Viscuso in teal.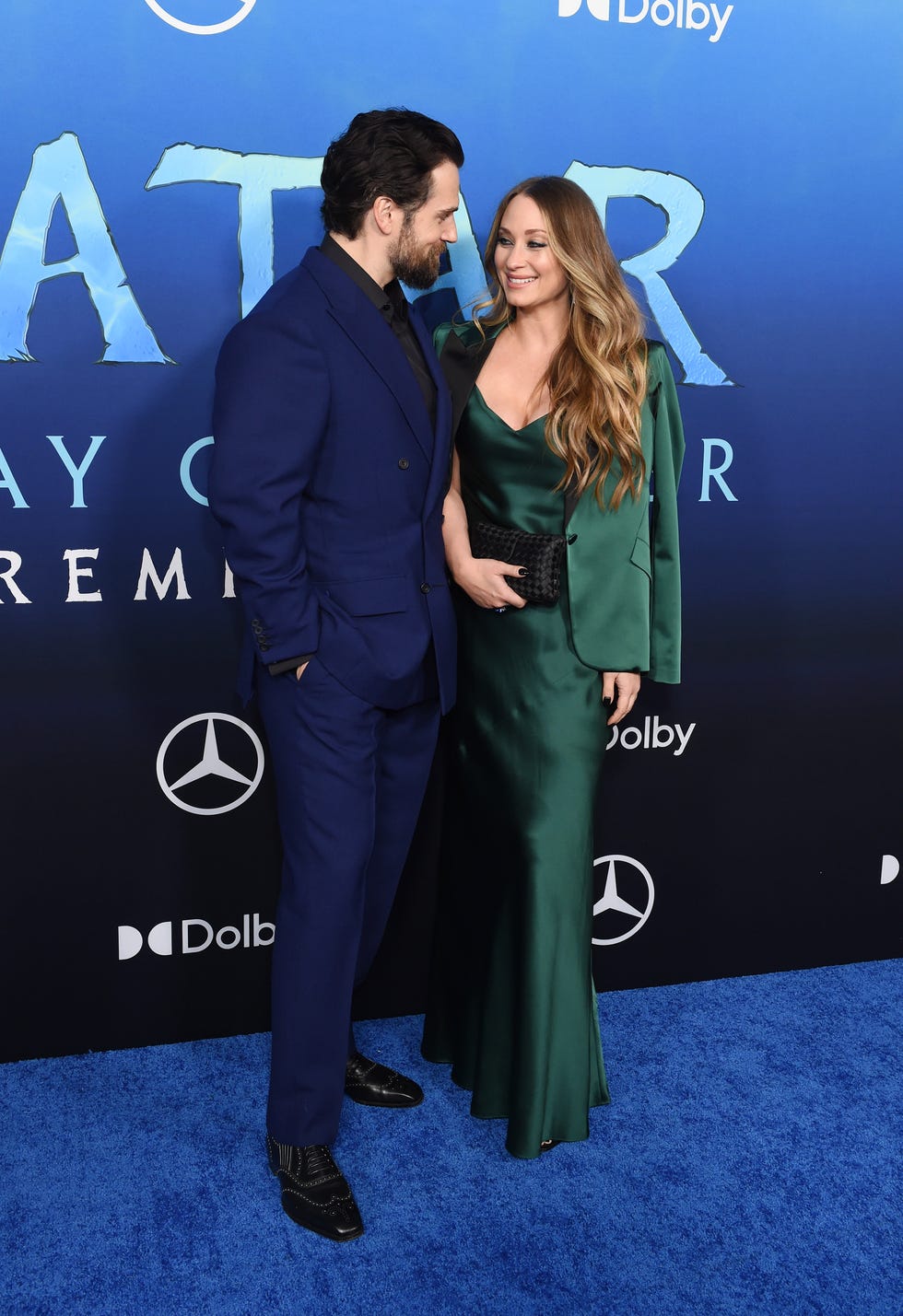 Gilbert Flores//Getty Images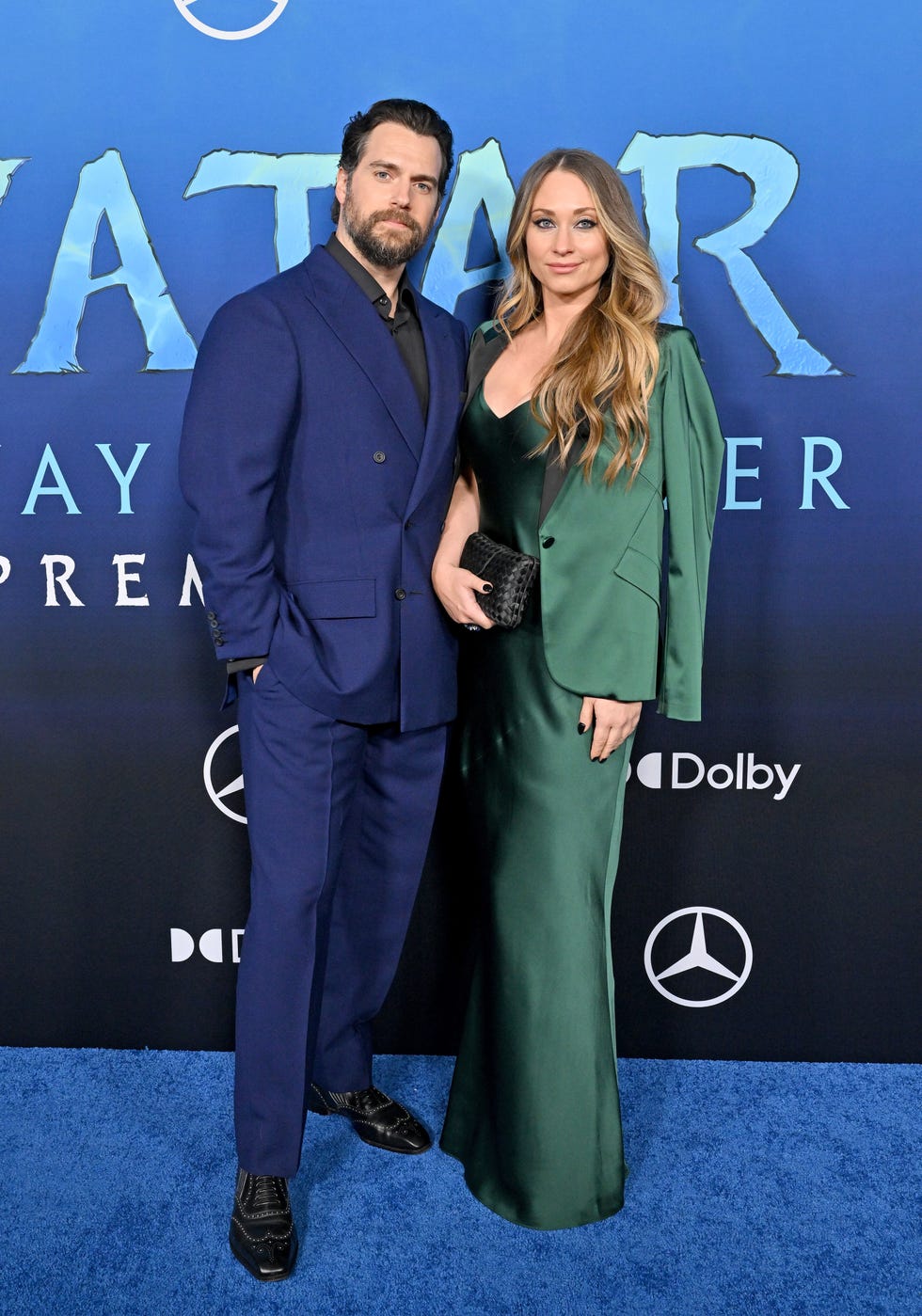 Getty Images
Viscuso and Cavill announced they are working together on a Warhammer 40,000 adaptation in December 2022.
Following news that Cavill would no longer be playing Superman despite first announcing he would be returning to the role, Viscuso and Cavill announced their joint new project on December 16, 2022: an adaptation of Warhammer 40,000.
"Fantasy, horror and sci-fi are the bedrock of my creative language, so when Henry introduced me to Warhammer a couple of years ago, I immediately felt at home," Viscuso wrote on her Instagram announcing the news. "The stories are rich and complex, the scope of the world building provides an incredible playground for one's imagination, and the characters, both tragic and heroic, never leave you. Building a cinematic universe with Henry, our team at Amazon, and the empire that is Games Workshop, is an honor and a pleasure. To the community: thank you for the warm welcome. We hope to do you proud. And, importantly…Glory to Slaanesh. "
Cavill himself said in his post, "For 30 years I have dreamt of seeing a Warhammer universe in live action. Now, after 22 years of experience in this industry, I finally feel that I have the skill set and experience to guide a Warhammer Cinematic Universe into life. Partnering with Natalie Viscuso at Vertigo has been a blessing beyond words, without her we might not have found the perfect home at Amazon. And having a home like Amazon will give us the freedom to be true to the massive scope of Warhammer. To all of you Warhammer fans out there, I promise to respect this IP that we love. I promise to bring you something familiar. And I endeavour to bring you something fantastic that is, as of yet, unseen. Our first steps are to find our Filmmaker/Creator/Writer. Watch this space, my friends. For The Emperor!"
Viscuso and Cavill were seen holding hands on a date in January 2023.
On Friday, January 27, Cavill and Viscuso were seen at Mr Chow in Beverly Hills enjoying a romantic night out together. They walked around the neighborhood together hand-in-hand afterwards, looking chic and comfortable at the same time.
Cavill wore matching black sweater and slacks with patent leather shoes, and currently has his beard grown out. Viscuso was in dark clothes as well, a long-sleeved turtleneck and belted pants, and a pair of open-toe heels. She was wearing her trademark glasses and left her blonde hair down.
The couple, in the months after, kept a pretty low profile. By April 2023, they hadn't been photographed out on any more dates, showing their approach is to keep their relationship as private as possible.

Hilary Weaver is a freelance writer based in New York who writes about politics, queer issues, Meryl Streep, Glenn Close, and every woman the Queen has ever made a dame. I saw Mamma Mia! Here We Go Again three times in theaters, and that's pretty much all you need to know. 
Senior News and Strategy Editor
Alyssa Bailey is the senior news and strategy editor at ELLE.com, where she oversees coverage of celebrities and royals (particularly Meghan Markle and Kate Middleton). She previously held positions at InStyle and Cosmopolitan. When she's not working, she loves running around Central Park, making people take #ootd pics of her, and exploring New York City.